You are planning on creating a new business from scratch. Or you want to further develop an existing business or project. Then selecting the right web tools and services to use can be just what you need to gain a competitive edge.
We have for a long time believed that the best design tools and services you will choose are the best foundation for creating and maintaining an online presence. We continue to do so. It's worked for us, it's worked for millions of others, and it can and will work for you.
Unique aspects of your business or project and your workflow can play important roles in deciding which tools for designers, services, and design resources to pick. That said, you should find the following selection not only helpful but useful. It consists of some clear winners in several key categories that will benefit virtually any type of website.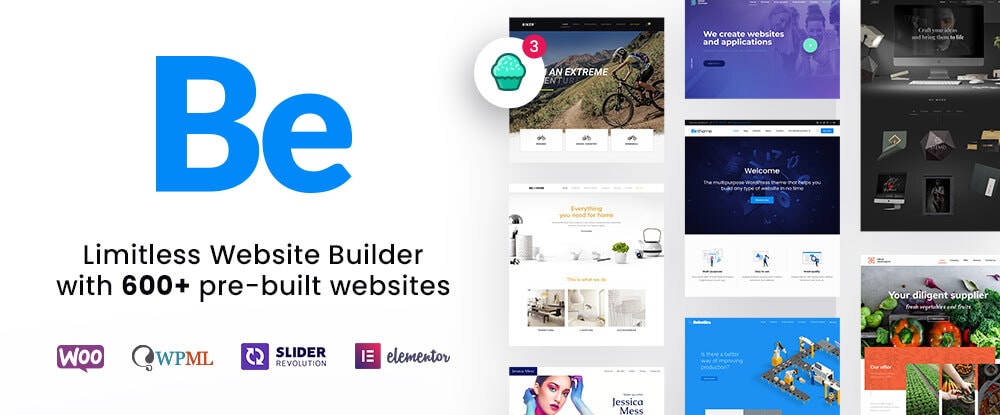 BeTheme has been a huge favorite among web designers, creative types, and business owners for a long time.
Its popularity is due in part to its multiplicity (40+) of core website building features that include:
A huge library of easily importable and customizable pre-build websites that cover 30+ industries and exceed 600 (and counting) in number.
Be's Layout Generator, Shortcode Generator, Admin Panel, Muffin Builder 3, and Theme Options combine to make website building quick and easy while eliminating any need for coding.
Muffin Builder 3 deserves special attention. This new addition of the popular page builder allows you to build any layout using sections, wraps, and over 200 shortcodes and styling options and features, plus:
Instant access to pre-built sections
Easy backup and restoration of builder revisions
Easy import and export of single sections and content
Be's Theme Options with its more than 600 settings allows you to globally set blog, portfolio, and shop website pages.
Click on the banner to learn more about BeTheme and its many exciting features.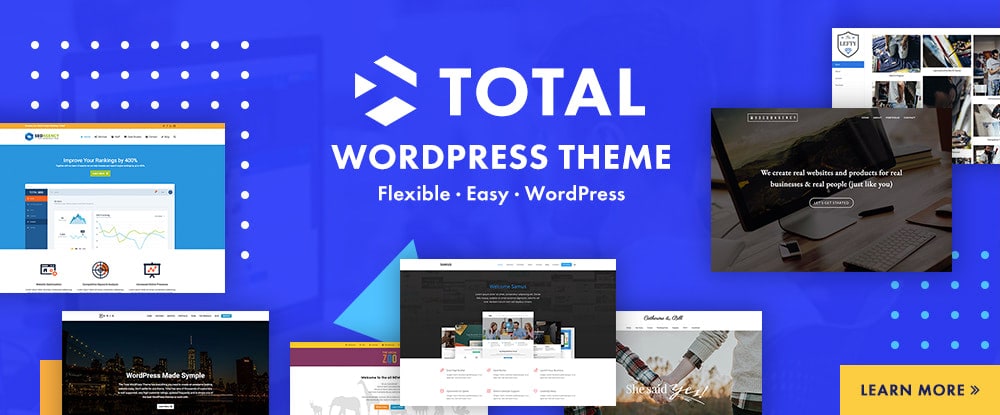 Total's custom styling options, flexible page builder, and theme demos allow you to create virtually any page layout.
These importable prebuilt demos make good use of Total's core features and include demos for:
Business sites
One-page websites
Portfolio, blog, personal, and creative sites
Photography sites, and others
Total also features a selection of unique Cards you can use to style archives, post grids, display post entries and more. Also included is a developer friendly API for creating custom card styles.
Other Total features include:
40+ pre-built demos and 100+ builder modules
A Live Customizer that allows you to view changes prior to saving
A Dynamic Function template for creating custom post type layouts
The Total theme comes packed with all the features you'll need to get a site up and running in short order. 47,000 happy customers will attest to Total's excellent performance and user support.
Click to learn more.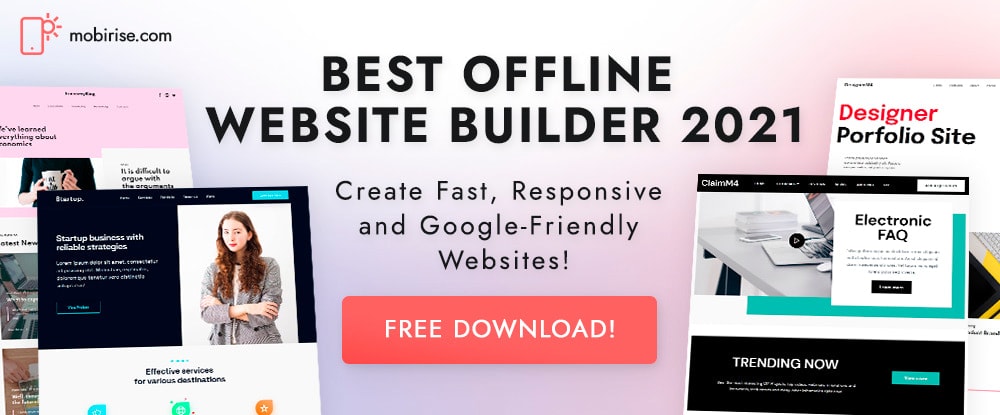 Website designers and developers alike seem to agree that Mobirise is 2021's best offline website builder. Since it is offline, you won't find yourself tied to any platform, giving you total control over the design and building of your site and the ability to host it wherever you please.
Since Mobirise is drag and drop it is easy to work with and requires no coding
Its Google AMP or Bootstrap 4 frameworks ensure your site will be crazy-fast and 100% mobile friendly.
Mobirise is a great choice for creating an eCommerce store
Design elements include 4,000 web templates, sliders, galleries, popups, 7,000 icons, 1,000 Google fonts, and 500,000 free images
Mobirise is free for both personal and commercial use and has already been used to create more than 1.5 million sites.
Click to learn more.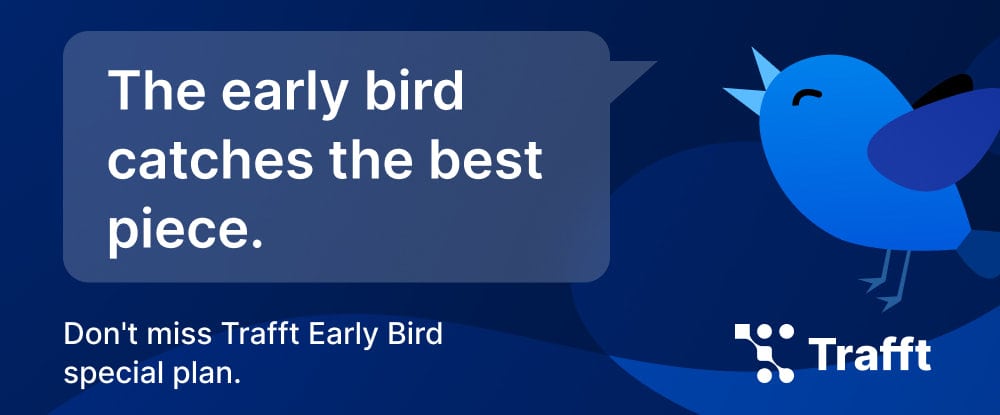 The Trafft booking software application is brand new, boasts a sleek modern design, and offers a game-changing approach to businesses and appointment booking departments.
Features range from managing appointments, automatic email and SMS notifications, to Zoom integration, and online payments.
Trafft is still in an early stage of deployment.
Sign up now as an early adopter and you can help shape this application.
The Early Bird Plan starts at $5/month.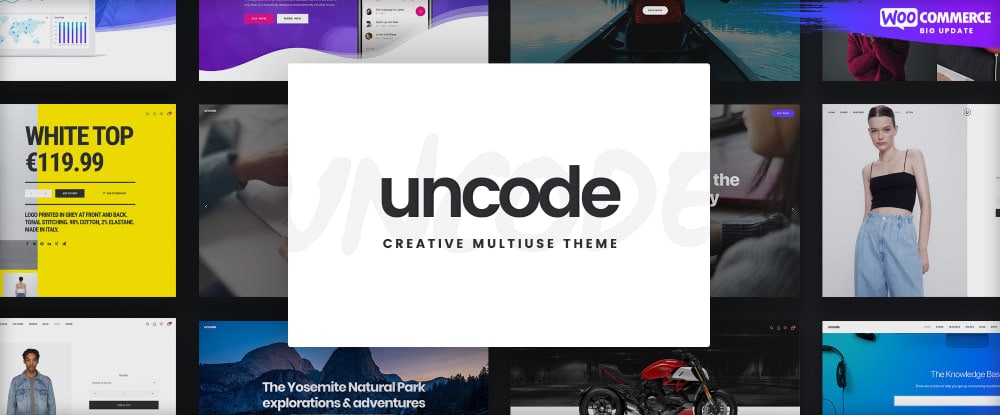 More than 80,000 customers have used the Uncode theme to create sleek, modern, high-performance websites. You can do so as well.
Key features you will like include:
Uncode's Wireframes plugin that features 450+ easily importable and customizable section templates
A new WooCommerce custom Builder, Uncode's powerful Frontend Editor, and an inspiring selection of design concepts.
You can learn more about what Uncode can do for you by visiting its showcase of user-built websites.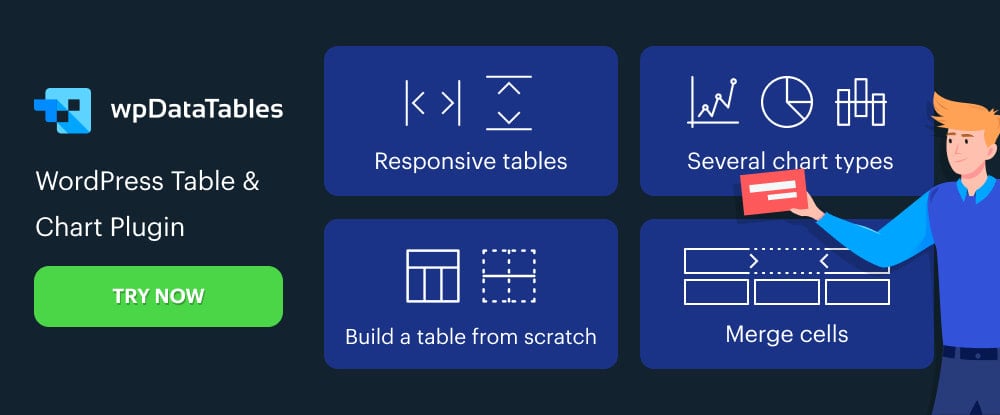 The difficulty in building a table or chart can increase exponentially based on the amount of data, different data formats and/or sources, and client or end user expectations.
The wpDataTables premium plugin makes table and chart building easier because of its many important features that include:
Conditional formatting
Interactive, responsive, and maintainable table and chart building capabilities
Multiple database connections
Foreign keys
And much more.
This easy to work with WordPress booking plugin is a time-saver for businesses and for their customers as well.
Amelia accepts and manages appointments and also manages events.
Clients and customers can book appointments online 24/7.
Employee schedules can be managed at one or several locations.
Amelia accepts deposits for appointments and events, as well as accepting online payments for services and events.
Amelia integrates with Zoom and Google meet so businesses can provide consultation online with no hustle.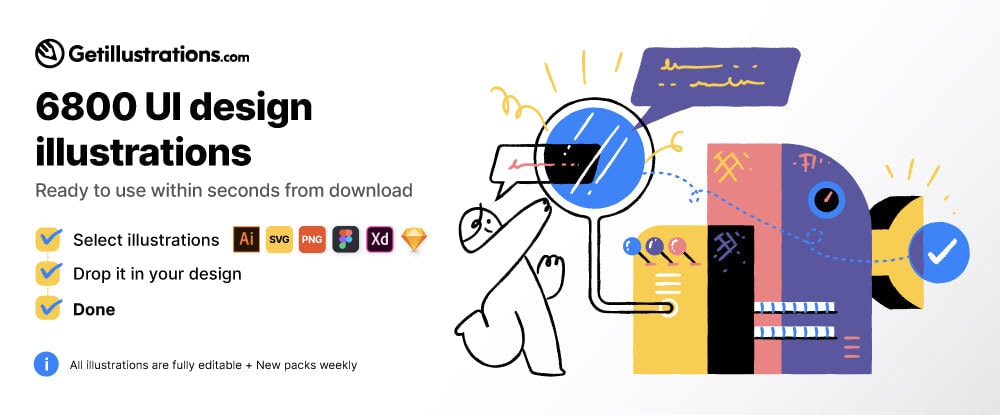 Using illustrations in conjunction with text or images is one of the most effective web design trends.
GetIllustrations offers the world's largest illustrations bundle that features over 6,800 premium vector illustrations.
The illustrations can be used in website user interfaces, for presentations, and in printed matter, and are available in vector Ai, SVG, PNG, Figma, and Adobe XD formats.
With coupon code EliteDesigners25 the bundle can be yours at a 25% discount.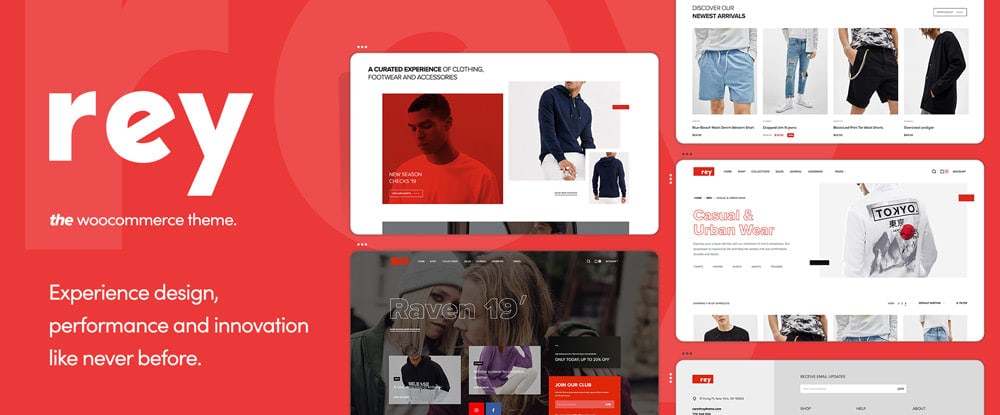 Rey integrates seamlessly with Elementor, WooCommerce, and the sophisticated WordPress engine to let you experience design, performance, and innovation like never before.
This clean, light, and highly modular theme:
Is focused on performance
Is SEO friendly
It offers a wealth of custom eCommerce features including filtering and modern checkout layout and conversion tools.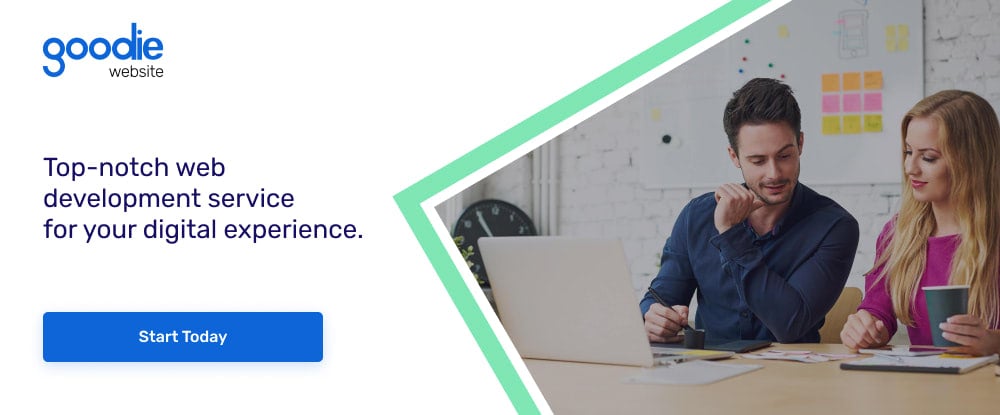 The GOODIE web development platform enables designers, agencies, and business owners to collaborate with web developers to get their websites coded quickly and reliably.
The GOODIE agency has 15 years of experience in web development
GOODIE specialties include WordPress website development, custom web design and WooCommerce development
Other specialties include front-end and Shopify development, email development, and website maintenance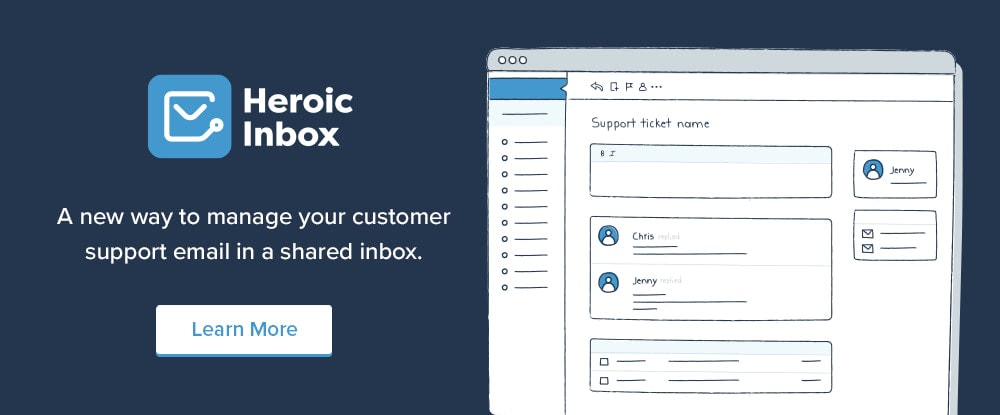 Heroic Inbox enables businesses to manage their inboxes right inside WordPress directly on their own site
This software app collects data pertaining to customer purchases together with any and all conversations that have been exchanged with customers via email
Key performance metrics are tracked to allow management to assess team performance in responding to emails.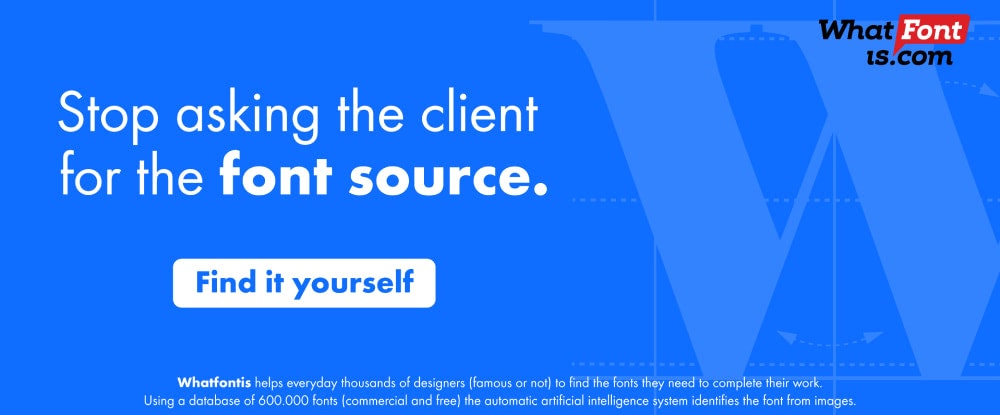 WHATFONTIS is a hidden gem in the wonderful and often complex world of font identification. With the $39.99/year subscription and from its 700K font database this AI-powered service you  can:
Identify free GoogleFonts
Utilize advanced search capabilities that lead to more accurate results
Provide extra support in those instances where the AI engine yields awkward results
Identify a font from an uploaded image in a matter of seconds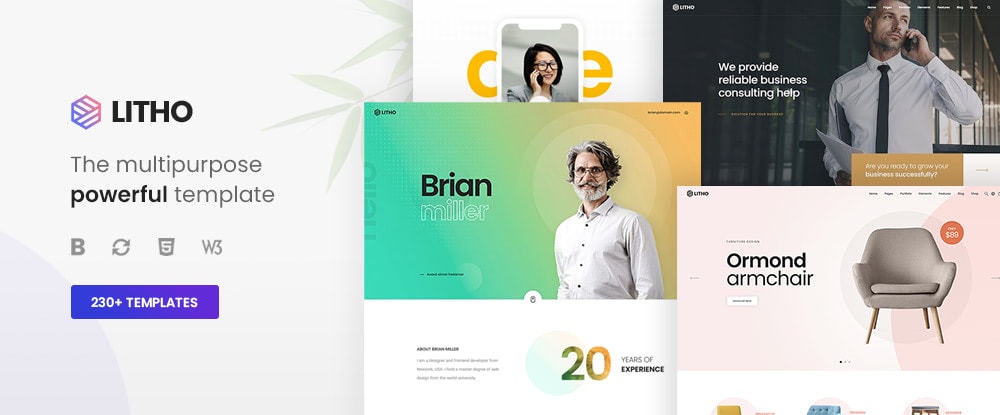 With its ready-made template blocks and professionally-crafted inner pages this responsive multipurpose HTML5 template provides an excellent starting point for website designers.
Litho's Bootstrap4 framework guarantees super-fast performance
The package includes 37+ unique home page demos, 230+ ready-made templates, and detailed page styles for portfolios, blogs, shops and galleries
Litho provides excellent online documentation and 5-star customer support.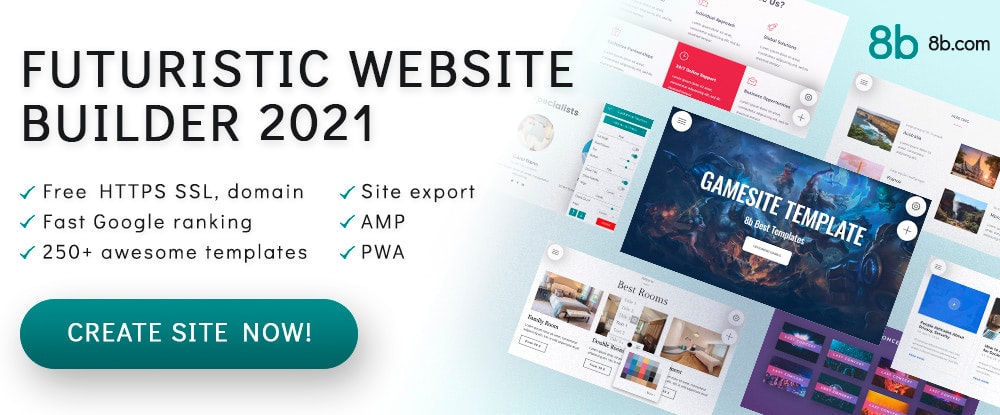 This brand new online website builder is user friendly, Google friendly, mobile optimized, and super-fast.
With 8b at your fingertips you can:
Create websites at home or on the go
Experience fast Google ranking
Export your site and host it anywhere you like and link to your own domain or use *.8b.io
You can also turn your 8b created site into a mobile or a desktop app.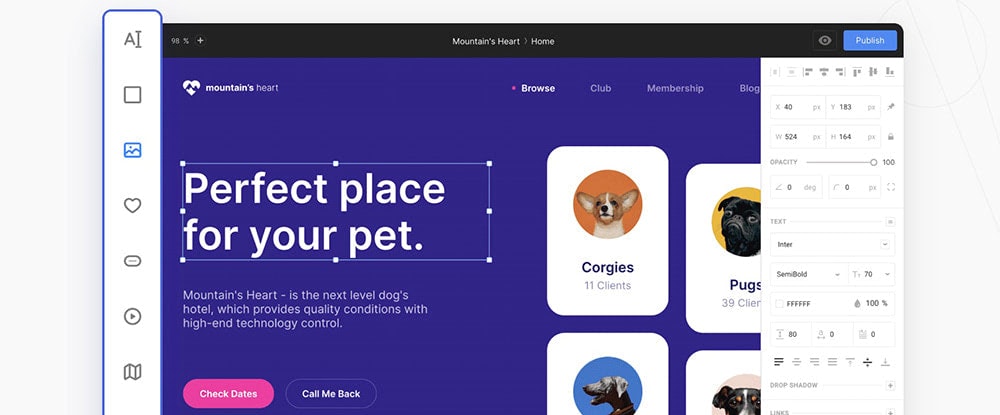 Siter is packed full of features that include:
A super-intuitive UI
Thousands of free icons at your fingertips
A search capability that provides access to millions of high-quality, royalty-free photos
Adding YouTube videos by copying the URL and setting the shape and size
Free hosting and a free domain; or use your own
Siter offers a yearly plan and a monthly plan, and you can start using it for free.
Tools and services are the best way to go if you want to create a website and you don't possess a lot of technical knowledge. More advanced users prefer the tools mentioned above. It is because of theirs performance, ease of use, and the many themes, plugins, and designer resources that fit a website like a glove.
The focus here is to present you with 15 top design tools and services you can use. You can make creating or improving on your online presence as simple and problem free as possible.
Like what you're reading? Subscribe to our top stories.