Seventy percent of the U.S. population uses email daily. It comes as no surprise that every entrepreneur tries to involve email marketing in his or her business. Don't make the same mistake as the majority of newcomers: Choosing Outlook or Gmail for email campaigns.
While it can be tempting to fall back on familiar things or use platforms that are free of charge, email marketing should not be taken lightly. It is a serious tool in your pursuit of driving traffic, boosting conversions, and generating leads. Therefore, it requires a serious environment to reveal its potential. Let us consider limitations, advantages, and disadvantages of personal accounts and benefits of custom designs with personalized content to see for yourself why you should not use Outlook or Gmail for email marketing campaigns.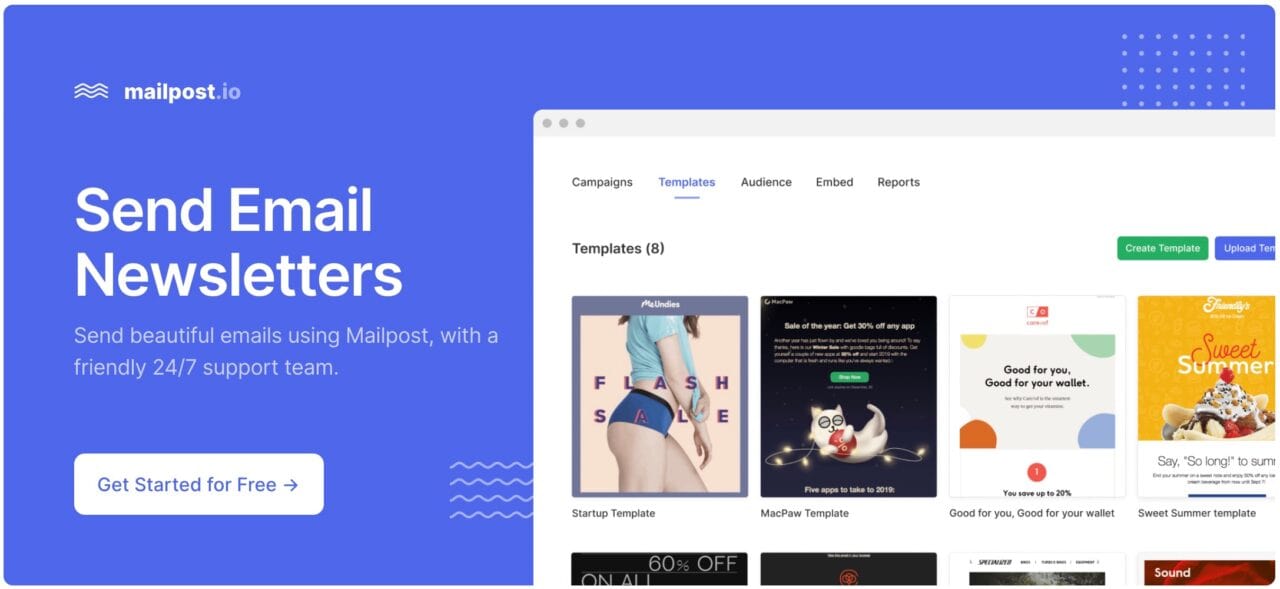 Limitations of Personal Accounts like Outlook and Gmail
Initially, Outlook was created for office use. Things that make Outlook an excellent solution for office make it a poor choice for conducting email marketing campaigns. The problem lies in the fact that Outlook uses Microsoft Word's rendering engine to display the email code.
Outlook cleans code and modifies it to help the engine to process it right. Therefore, some things may disappear. Some versions of Outlook strip out CSS media queries. Other serious limitations of Outlook are:
Images do not show automatically if contacts are not in your address book. This is for security reasons.
Animated GIFs are not supported. Recipients can see only the first frame.
The border-radius property is not supported. No sleek, beautiful rounded corners for your calls-to-action.
Alignment may not work as intended. This glitch in appearance is evident in grids. Besides, it is not always optimal. The content blocks shift slightly up, down, or to the side.
It can treat long pages like several separate pages.
Some versions ignore spaces between text and images, sticking them together.
Sometimes the engine may add blank spaces to make the email's HTML meet Microsoft Word requirements.
Various versions of Outlook may render your HTML email template differently. Without complete control over what you are sending and to whom it will be almost impossible to ensure consistent behavior for your newsletter.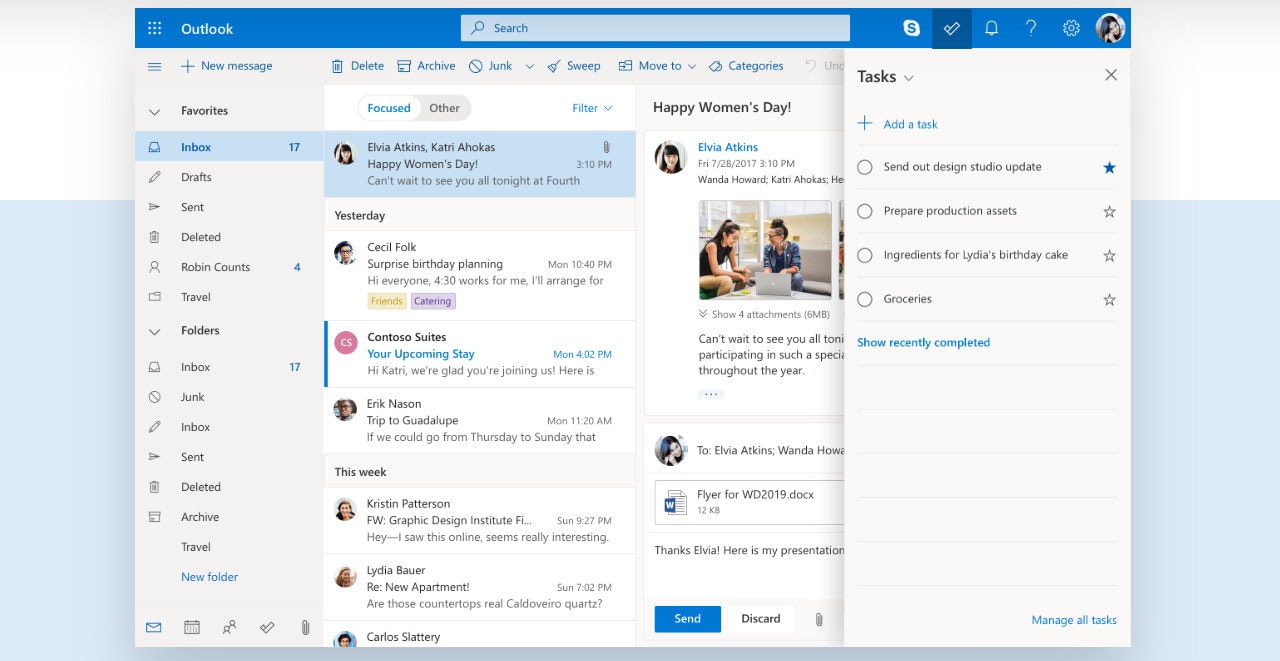 Although Gmail is less faulty when it comes to rendering HTML newsletters, it still has some serious limitations. There are two big problems:
Online Email Template Builder
With Postcards you can create and edit email templates online without any coding skills! Includes more than 100 components to help you create custom emails templates faster than ever before.
The number of emails that you can send daily to your recipients is limited. You can send from 100 to 500 newsletters daily.
The Gmail team is very serious about SPAM and privacy policy. Therefore, if they receive complaints, they may consider you as a spammer. On top of that, they do not like bulk messaging and may shut down your account without questions asked.
Gmail, Outlook, and others have one common limitation that concerns what you can do with an account when it comes to conducting email marketing campaigns. We will consider it next.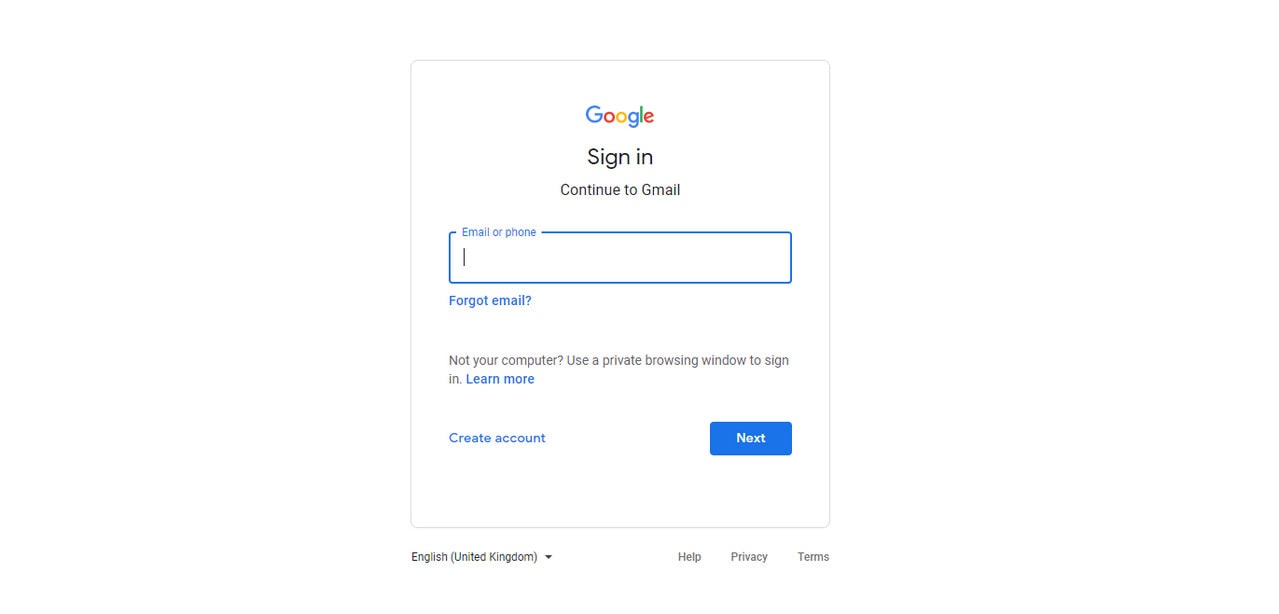 Disadvantages of Using Personal Account for Sending Mass Emails
Whether it is Gmail, Outlook, Yahoo, or AOL, the main disadvantage of using a personal account for running email marketing campaigns lies in limitations of what you can do. Shortly speaking, you can do nothing.
No Automation
In a personal account, you have to do everything by yourself. All tasks are accomplished manually. You cannot schedule your routine or set the time when to send an email newsletter to the particular group. This absence of automation may cause you a massive loss of time.
No Efficient Management of Subscription Lists
Your personal account has poor management of the subscription list. Yes, you can create groups. However, this is not enough. It is challenging to keep track of email contacts, including adding new ones or deleting those who unsubscribe.
To make matters worse, with a personal account, you cannot do proper segmentation that underlies the success of each email campaign.
No Personalized Messages
Personalized content plays a vital role in the success of email campaigns these days. Everyone loves to get the message addressed to him or her. Although you can manually insert the name for each recipient, however, do you know how much time will it take? In EMS, you can do it automatically. Moreover, you can even create personalized discounts or any other sort of personalized data for various groups of people.
No Statistics
This is a big and serious issue. Personal accounts were not originally created to work with bulk sending. Therefore, they do not have tools for tracking metrics.
You are not able to measure delivery results, hard or soft bounce rates, open rates, or specific user interactions. You are also blind to how many emails were actually delivered, the percentages of openings, CTR, and, most importantly, ROI.
Without statistics, it is impossible to gauge the effectiveness of the campaigns, monitor lowering rates to keep clean contact lists, or simply define the best time and hour for your customers to send an offer.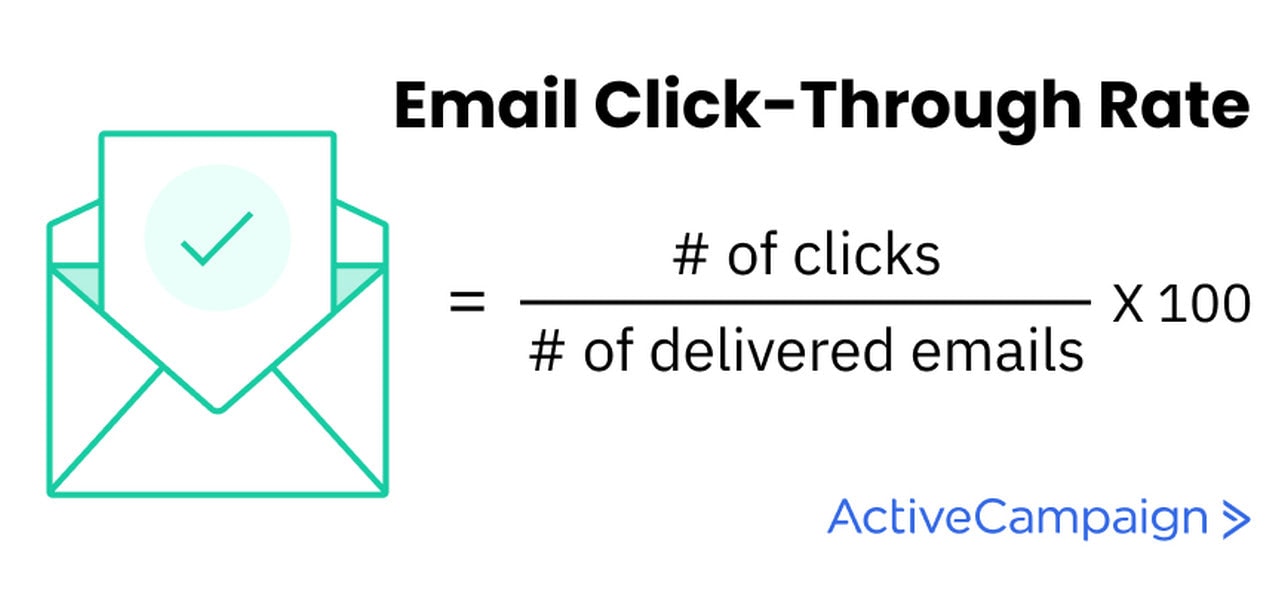 No A/B Tests
Without automation and statistics, it is nearly impossible to conduct A/B tests. While it may seem not a big deal, A/B tests help refine email marketing campaigns. Without them, you will not be able to define the best subject line, visuals, content, call-to-action that work for your audience. This will lead to poor open rates, poor deliverability rates, and poor CTR. 
No Automated Subscription Cancellations
According to the CAN-SPAM Act of 2003, you are obliged to let recipients opt-out of future emails. Without automating subscription cancellation, not only do you have to maintain a list of those recipients who unsubscribed manually, but you risk to face the consequences on both the legal and reputational level of your brand.
This raises two main problems. First, you are prone to get into the blacklist. Second, you are subject to real fines. The latter does not require much action from your side, whereas the former needs lots of stuff to be done to solve the issue.
Blacklisting
Due to a lack of automated unsubscribing, users may mark your emails as spam. In addition, emails sent from personal accounts may be identified as spam by email servers, like Google, for instance. This is a straight ticket to the blacklist.
The blacklist includes addresses that are considered "dangerous." While professional email platforms are whitelisted, they have already predefined relationships with mail hosts that allow them to send bulk emails. As for you, you are on your own here. If you get into blacklist, it will be challenging to get out.

Poor Delivery Capacity
Personal accounts do not allow you to generate large mail volumes. Also, they have daily sending limits. As your email database grows, this becomes a real issue. In addition, Gmail does not like mass emailing. Therefore, you will always be under their radar, risking to be blocked.
Low Deliverability
Sending bulk emails from personal accounts may raise the chances of the message going to the Spam folder. While professional EMS platforms have strong reputations and various agreements that ensure excellent deliverability, you – as an owner of your personal account – cannot boast of this.
IP Reputation Problems
Sending mass emails through Outlook or others may affect your sending reputation. It is much easier for contacts to label your email newsletter as spam. This will directly affect your IP reputation.
The professional platforms will be notified about this so that they will have a chance to fix the situation; as for you, well, you will never know. Therefore, you will have to face the consequences.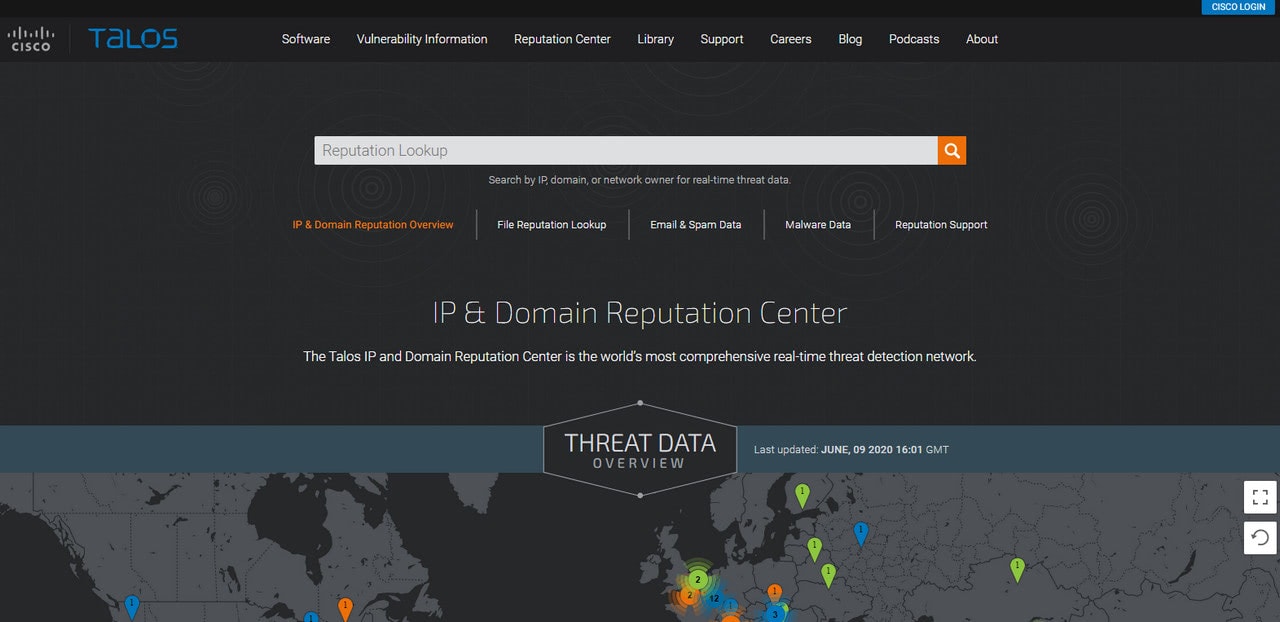 Bad Brand Reputation
Along with ruining IP reputation, sending commercial email newsletters from the personal account may significantly affect your brand reputation.
No one likes to get messages from personal accounts that concern business matters. Generic Outlook or Gmail addresses feel lame. Even if you have a startup and you just take the first steps, you should invest in your brand and name. Like in the real world, it will help to define you in the crowd and separate from the others. In addition, it will help to tell people that you are serious about your venture.
Mistakes Happen
In a personal account, it is much easier to make mistakes. While EPS platforms check and double-check your emails, in a personal account, everything depends on your ability to stay focused. For instance, privacy leaks happen all the time. You can accidentally expose your entire list in the "To:" line of your email. That is unacceptable.
Advantages of Using Gmail or Outlook for Email Marketing
What are the advantages of using personal email accounts? There are a few:
Free/low cost: You do not have to pay for using an email account.
Simplicity: You are already familiar with the basics, and you are perfectly aware of how to create an email newsletter and send it to recipients.
You already have it: Sometimes starting something new, even a simple account, can be an obstacle.
Start sending now: You can get straight to business and start sending offers to everyone you know.
All your contacts are there, at least at the beginning.
Not much? Still, these are enough to stop people from switching to professional platforms.
Importance of Email Marketing for Your Business
According to MarketingSherpa, almost 90% of U.S. adults like to receive promotional emails, especially when they come from well-known companies or those that are of value for their businesses. What's more, the Direct Marketing Association states that after receiving a promotional email, approximately 25% of users take action. Digital newsletters work.
The importance of email marketing is evident. It helps to create real engagement, drive traffic, boost conversions, generate sales, and even reach mobile consumers that prefer to check emails most often on a smartphone. It is essential to invest in this sphere in order to run your business successfully.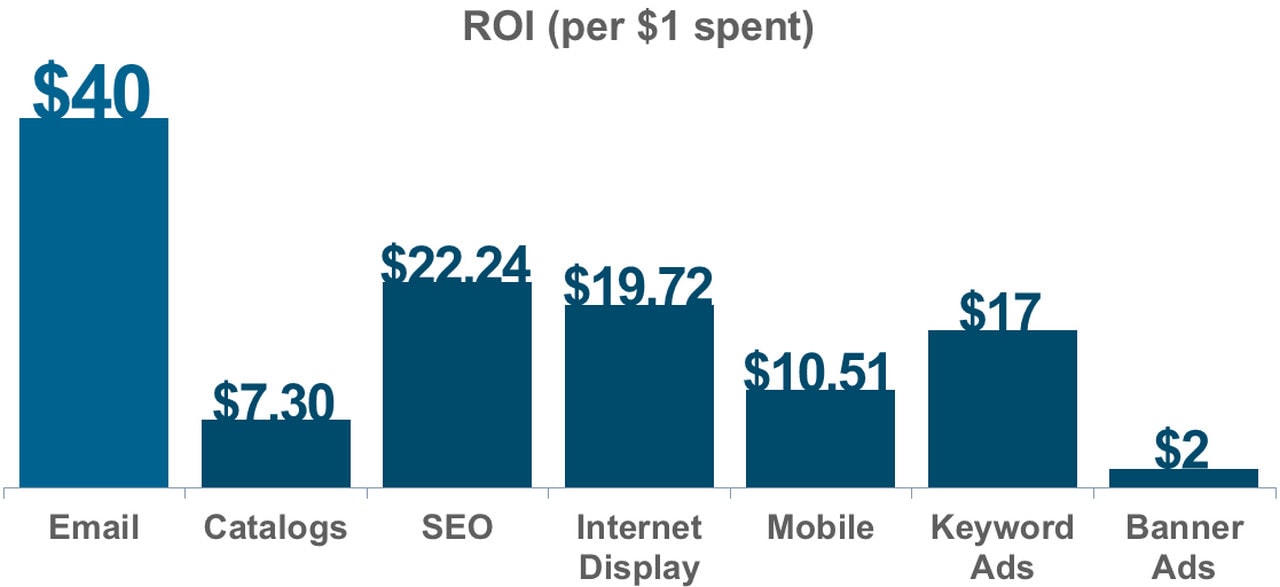 Benefits of Custom Email Design
One of the biggest disadvantages of using personal accounts for running email marketing campaigns is the absence of custom design. Don't miss the opportunity to deliver your message in style and with a brand voice. Without a custom design, you are losing one of the greatest opportunities to drive real business results. There are some other good reasons to use a custom email newsletter:
Distinguish your communication through brand identity
Set the proper mood
Use psychological tricks
Use interactive features like hotspots
Build a responsive design
Ensure appropriate mobile-friendly behavior
Focus user attention on important things
Delineate an offer effectively
Reach a cohesive language, and much more
Creating a custom design from scratch by yourself requires both developer and design skills. What's more, email readers are not as forgiving with mistakes as web browsers. Therefore, your hand-made HTML template may easily ruin everything because depending on email client and device, an HTML email newsletter may render differently. On top of that, you should be aware of all problems that may occur.
For instance, do you know that email newsletters are still based on tables? Modern email readers do not support Flexbox or other cool CSS3 features; therefore, you are stuck with tables and old-school ways. Also, email readers do not support video and even some image formats.
There is a whole bag of things that you should know before creating your email newsletter. If you are a developer, then probably this is not an issue. However, if you are just a regular entrepreneur, then this is a real obstacle. The way out is to use a drag-and-drop HTML email newsletter builder, like Postcards.
Postcards comes with a ton of predefined field-tested components that let you build beautiful designs within minutes. With an intuitive interface, you will easily adjust all the details, insert your content, and export the result into one of your beloved EMS.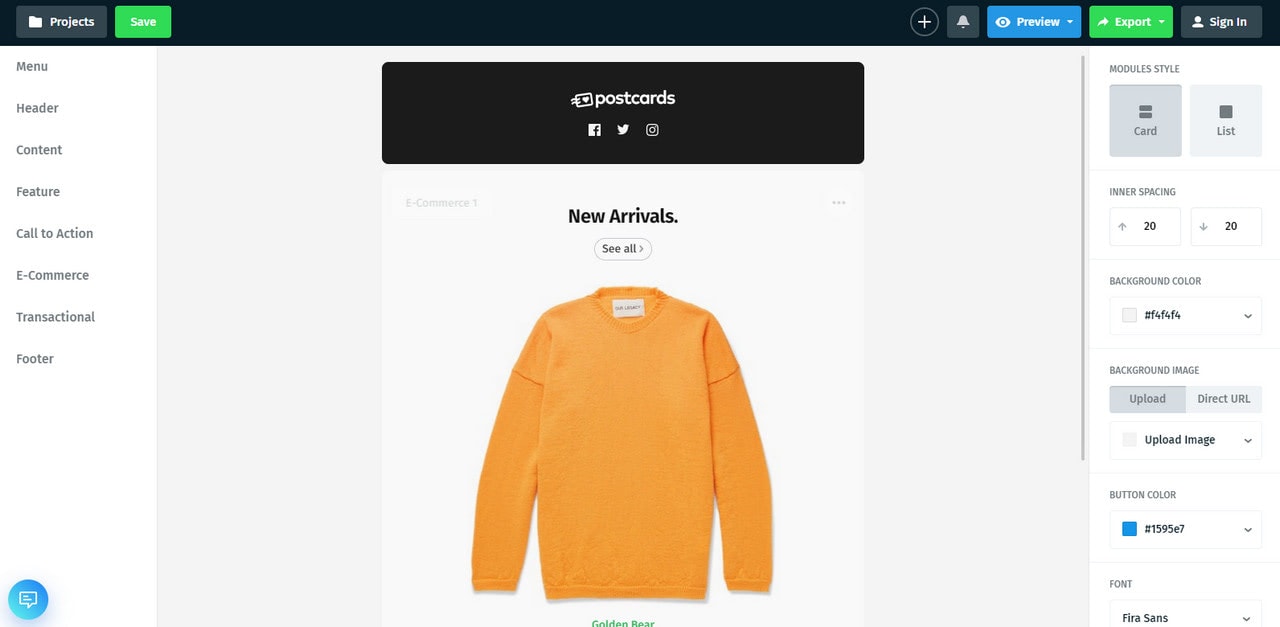 Examples of Beautiful Custom Email Designs
New Year's eblast from Leesa is an excellent example of a holiday email that demonstrates how custom email design can do magic. The email instantly sets everyone to the festive mood with its beautiful wintery scenery. The offer looks like the star of the show. It perfectly blends in and naturally compels subscribers to grab the opportunity.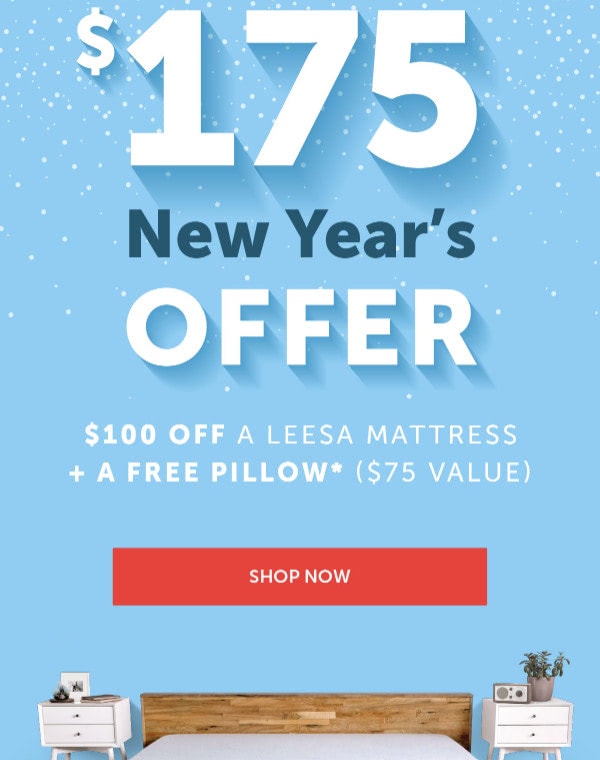 Email Newsletter from Leesa
Even if the recipient does not have an intention to buy something right now, this email newsletter will leave a good impression.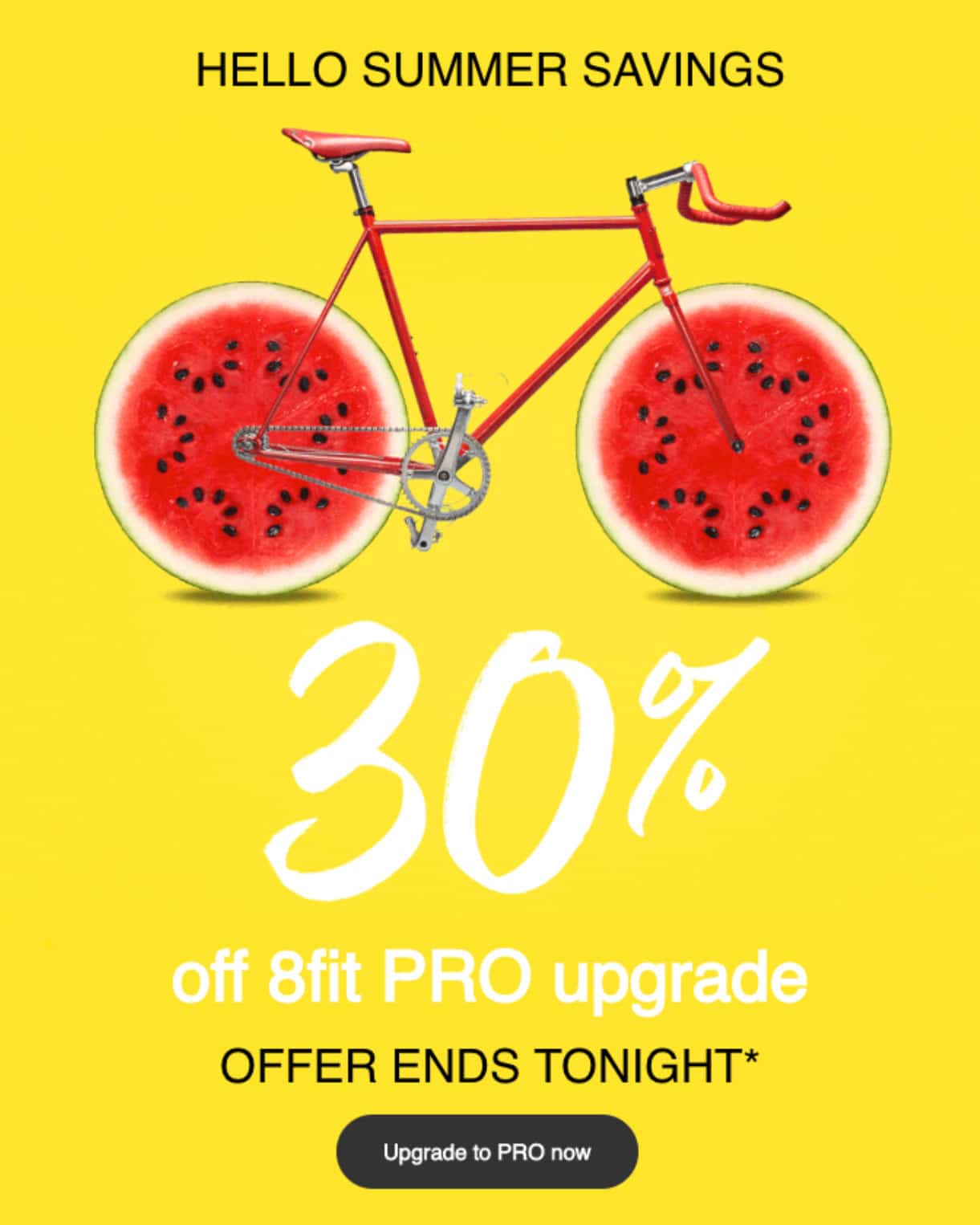 Email Newsletter from 8Fit
Email newsletter from eMeals is a representative example of seasonal emails. Along with festive email newsletters, they fill the void that occurs during the month. Even fall and winter that are rich in holidays benefit from this type of email.
The newsletter from 8Fit is dedicated to summer. Note the colors, image, and typeface: everything contributes to the theme and supports the subject "Hot Savings."  All you can see here is just a promo part: everything else was ditched. Nevertheless, this is enough to get the message across, engage the audience, and drive traffic to the landing page.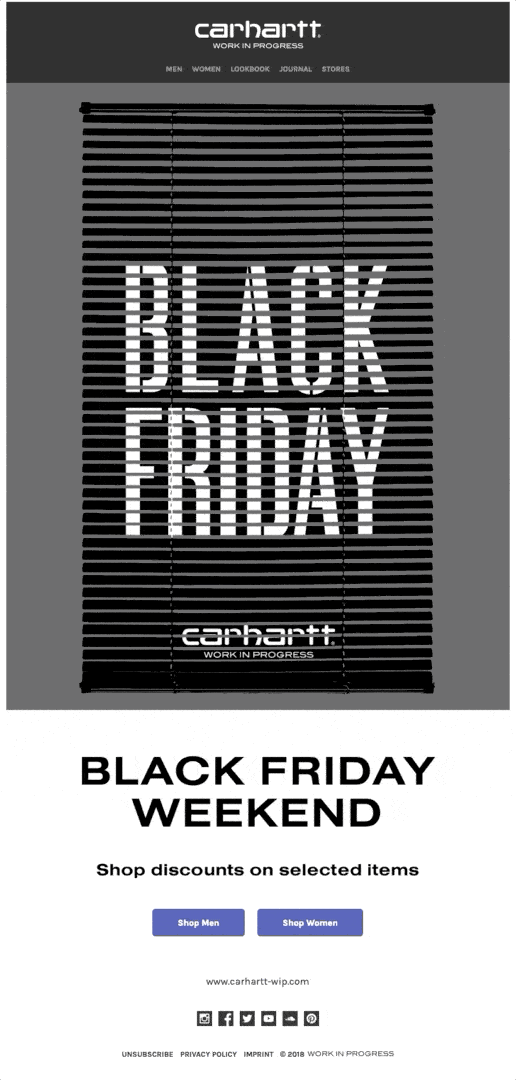 Black Friday Weekend
Black Friday eblast is one of the most popular types of email newsletters. Everyone looks forward to BFCM weekend. However, it does not mean you should take it for granted.
For example, the marketing team behind Carhartt has used not only a custom design but also an animated gif. The idea and realization are brilliant. With its dark coloring, the design meets the theme perfectly, whereas animation strikes an eye and drums up interest.
Note the team declares Black Friday weekend in the first frame. It was done for email clients that do not support the animated formats. In this case, contacts still get the message. Smart.
Reasons to Choose Professional Email Marketing Tools
Professional email marketing services have plenty of features that are missing from Outlook or Gmail. You are losing many opportunities that can improve your business and put the company on the path towards success.
Let us consider some good reasons to choose professional email marketing tools:
EMS offers in-depth reporting tools to track important metrics like opens, clicks, and shares for your emails. You can differentiate reasons for bounced emails (full mailbox, vacation message, non-existent address, or blocked) and automatically manage bounced emails.
EMS has excellent tools for precise segmentation.
There are professional instruments for list management.
You can send both plain text and HTML versions of the email newsletter.
You can run A/B tests to define the best subject line, the best time of day or week to send emails, etc.
You can check your email newsletters against Anti-Spam Test.
You can integrate your CRM.
You can create dynamic email content with personalized data.
You can host images.
You can preview the message before sending it to your subscribers.
You can benefit from transactional emails, onboarding emails, product updates, welcome emails, and other remarketing emails.
Support staff that is committed to your success is available 24/7.
There is a vast collection of free email design templates in case you lack inspiration.
EMS has integrative features: subscription double opt-in forms as well as easily integrated codes of sign-up forms that can be placed on your website or your Facebook page.
EMS has landing pages.
EMS has strong permission policies and an active anti-blocking team working with ISPs to ensure your email is delivered.
EMS helps your business to respect the laws defined in Controlling the Assault of Non-Solicited Pornography and Marketing Act (CAN-SPAM) and the Canadian Anti-Spam Legislation (CASL).
EMS ensures the protection of the data of your subscribers.
EMS has a whole bulk of tutorials and training that help you take first steps.
Some platforms are members of The Email Service Provider Coalition (ESPC). It means they are always on top of things, aware of new laws, and design new tools to make email marketing campaigns healthy and productive. Also, in case you are just starting up and do not have a big subscription list, you can easily find some free or cost-effective plans.
List of Professional Email Marketing Services
When it comes to email marketing services, you are spoilt with choice. We recommend you the Mailpost.io.
Before jumping into the platform, consider such vital things as plans, features, support, awareness of current trends, email newsletter templates, training.
Conclusion
Outlook's niche is the office environment. As for Gmail and other personal accounts, even though they may treat your email newsletters correctly still, they are limited in so many ways. Therefore, conducting email marketing campaigns using personal accounts is a waste of precious time.
Even though a professional EMS may cost you some money, in the end, this investment will pay off by saving your reputation, developing trust, building a healthy subscription list, strengthening brand, and generating traffic and turning it into profit. So think twice when you choose your personal account to send promo messages to contacts.
Like what you're reading? Subscribe to our top stories.
About Author