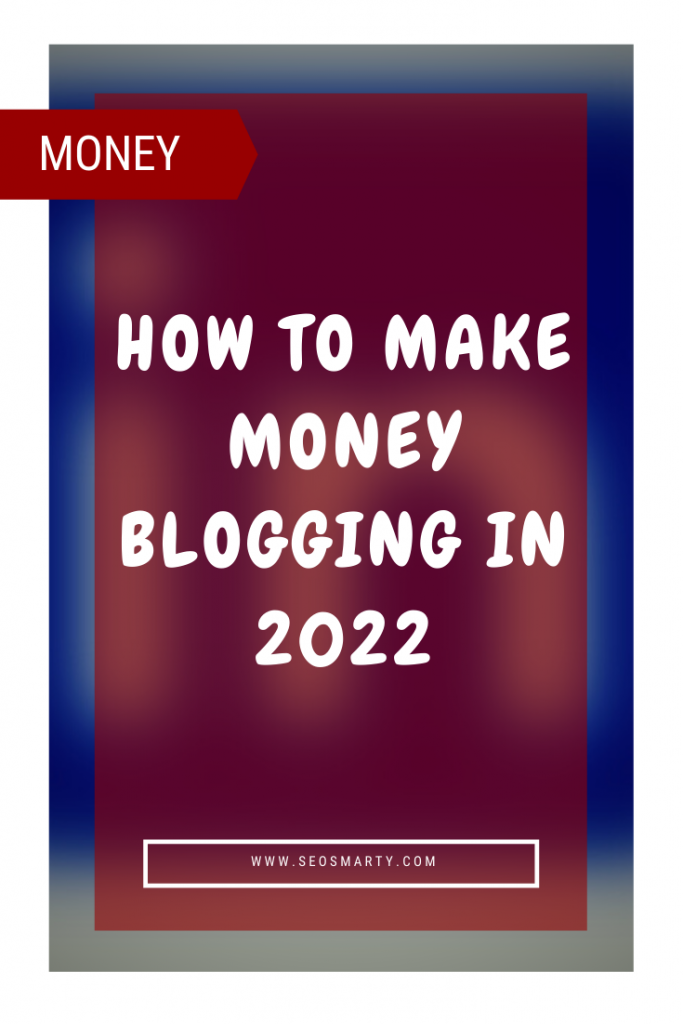 Are you looking to make money blogging? 
It is no secret that bloggers monetize. The secret is how they do it. How exactly do bloggers make money?
This article takes you on a journey through my seven-year journey to make money blogging.
By reading this post, you will discover what worked and what didn't. You will also discover blogging monetization strategies that enable other bloggers to make money.
I bring you the benefit of my experience in hopes you can draw from my blogging tenure to make money blogging also.
My Early Attempts at Making Money Blogging
When I first started blogging in 2014, I had a motive: I would earn money as a writer to send my daughter to graduate school. If I couldn't finance her higher-level education, at least I'd be able to contribute. 
I had just finished my own graduate-level program. I originally intended to contribute to her Physician's Assistant Degree by working nights as a university teacher part-time. 
The professors in the MA Program raved about my writing. Upon leaving the program, I realized teaching night school at a university had no appeal. I needed a form of monetization that could keep me home with my husband. 
I had just seen the movie "Julie and Julia" which was about a blogger. I was inspired! I would start a blog. 
Believing Google would place its ads on my blog, I started blogging at Google's blog site, Blogger.
Due to technical frustrations, I quickly switched to WordPress.com. More frustrations followed since I didn't know what niche to hone in on.
Studying blogging in order to become a success made me realize the importance of a content niche. 
WordPress had a button called "reblog" that made it easy for bloggers to share your work. 
Between the reblog feature and promoting my content in Facebook groups,my blog took off.
However, I soon realized I would not be able to easily monetize my blog at WordPress.com. I heard of bloggers whose blogs were temporarily shut down due to monetization attempts. 
I made another move. In 2015 after being at WordPress.com for nine months, I moved my blog to WordPress.org, and I've been there since.
Despite my new monetization potential, my growth slowed. Bloggers no longer reblogged my articles. 
Despite my decreased subscriber growth, my income potential soared. 
It seems I had something called a "DA 48." 
DA stands for Domain Authority. Moz, an online SEO corporation, came up with a metric to determine the quality of a blog. The DA has become the industry standard. 
I recall a time someone wrote about me in a blog post. The blogger didn't call me by my name "Janice Wald" or even by my blog's name. He referred to me as a DA 48.

The DA started me on the road to making money as a blogger. If you want to know your DA, you can use the Mozbar, a free tool. The SEO toolbar by Moz tells you your Domain Authority Ranking and other important metrics about your blog.
I was so new to SEO and this new "blogosphere," I couldn't even enjoy what hinted at being a lucrative ride.
Many content creators sent me pitches asking if they could guest post for my blog and inquired about my pricing.
Pricing? 
I was astonished. I was still so new to blogging that I was naive to the fact that blogging can be a profitable business.
People wanted to pay me to give me an article?
People wanted to pay me to save me the time it would take to research and write?
People wanted to pay me to have a chance at years of Google traffic?
At first, I accepted these posts for free and considered myself fortunate I was getting free content.
Eventually, I grudgingly accepted a pittance for a post. The compensation equaled per hour income that is way below minimum wage.
I was inundated with offers all of which I accepted happy to be getting this pittance and the articles.
I was neglecting my husband and rejecting my children even when they sorely needed me. I resented filling the offers since I knew I should be spending time with my family.
I was torn between genuinely loving all that blogging entailed and resenting the time away from my family. I wouldn't return to WordPress.com since I still wanted the chance to give my daughter money for her graduate school.
In 2017, my husband, an entrepreneur, retired. I told him the truth: I needed help.
I love the joy of writing online and building an online community. I have no business savvy. I am a softie. I have no spine.
However, I knew my husband would be able to negotiate prices for me. Happily, he agreed and has been running my blogging business for five years. 
We just saw our accountant who told us in 2021 our blogging income was DOUBLE what it was just the year before in 2020. 
How We Make Money Blogging Today
Running our blog, MostlyBlogging.com, with my husband has been one of the highlights of my life. By using my husband to monetize, I no longer have reasons to feel guilty spending time away from him since we run the blog together.
Today, my blog's DA is no longer a 48. At the time of this writing, our DA is 43. However, we consistently strive to boost our Domain Rating (DR), Ahrefs metric based on the number of links to your blog. Our DR is in the 60's at the time of this writing.
Brands find me on Google. Wanting a link from a blogger with a decent Domain Authority Ranking and Domain Rating, they send us pitches which we refer to as queries (short for "inquiries").
I send their pitches to my husband who generates the business and negotiates our prices. Once my husband and the brand representative agree on a price, my husband sends the content to me as an "order."
We sell spots on our website for sponsored content. That is how I have found success making money blogging.
Are you wondering if this is illegal? Will Google get mad?
Not at all.
Brands have advertising budgets. Years ago, they'd advertise on billboards. Today, businesses advertise on websites.
How do bloggers make money?
It's true that bloggers monetize in different ways. 
Bloggers put their posts together and sell them as ebooks.
I do this but my sales are rare. The Amazon Kindle Program takes such a large cut out of my $5.00 ebook, I am not motivated to promote my books.
Bloggers are affiliate marketers.
I tried this too. Recently, I became an affiliate marketer for the TubeBuddy Extension.
Maybe I had one sale in seven years.
Due to my lack of sales, I'm not inspired to promote my affiliate links.
If you want more information about how to make money as an affiliate without putting out any capital, you will find it here: how to start affiliate marketing with no money.
Bloggers sell courses.
I run a Blogging Academy with a business partner.
We offer a free trial. Marketing is like a funnel. A percentage don't buy, a smaller percentage sign up for the free trial, and an even smaller number pay for our courses.
Bloggers freelance
It's true that I make money as a freelance writer. 
I heard freelancing is lucrative, and it's true that it pays well. Freelance writing is one of the best day jobs for writers.
You might ask where brands find me. They tell me they find me on Google. 
That's why search engine optimization is so critical. You will be found on Google if you monetize correctly. Here are SEO marketing strategies you can follow that work for us.
Wrapping Up
By reading this post, you learned about my personal blogging journey toward monetization. You also discovered how bloggers make money. Last, you found out about the DA and DR, important metrics that might make your blog profitable.
For more monetization and SEO tips, follow me over to MostlyBlogging.com.
The following two tabs change content below.
Janice Wald is the founder of
MostlyBlogging.com
and co-founder of the
Mostly Blogging Academy
. She is an ebook author, blogger, blogging coach, blogging judge, freelance writer, and speaker. She won the Best Internet Marketer Award and the Best Blogger Award at the 2021 Infinity Blog Awards. Wald was also nominated as 2019 Best Internet Marketer by the Infinity Blog Awards and in 2017 as the Most Informative Blogger by the London Bloggers Bash. She's been featured on Small Business Trends, the Huffington Post, and Lifehack.
About Author