Tame chaos and transform your content. If you want to showcase your content—posts, images, videos, audio files, and anything else you can think of—and create an engaging experience for your website visitors, this article will help you do just that.
In this post, I'll review the 17 best WordPress gallery plugins available on CodeCanyon. I'll also point out 5 of the best free plugins. I've broken the list down by gallery type, so read on to find out more about why these are some of the best WordPress gallery plugins for video and multimedia, images, and WordPress grids, and how they can support and elevate your WordPress site.
The Best WordPress Gallery Plugins on CodeCanyon
CodeCanyon is a marketplace for WordPress plugins and other scripts, with over 250 feature-rich WordPress gallery plugins. New plugins are regularly added to the market. Don't forget to take a look at some of the bestsellers.
Any plugin that you buy from CodeCanyon will give you free updates for life. You also get six months of support to get up and running as quickly as possible.
Video and Multimedia Galleries
Create a compelling WordPress video gallery with this plugin. This WordPress gallery plugin gives you the ability to completely customize the look and function of your player with a user-friendly, drag-and-drop admin panel. You can also use the Design Centre to generate a brand-compatible skin for your video gallery. 
This plugin allows you to feature single videos or mix and match video sources, streams, galleries, and playlists to curate the exact content you desire. It's fully responsive, with subtitle support and AdSense compatibility, making it a solid choice for a dedicated WordPress video gallery.
User bcasal says:
"This plugin and its addon were exactly what we needed to be able to feature 360º videos in our website. Strongly recommend it!"
Are you looking for flexibility? The Essential WordPress gallery plugin allows you to build grid-style galleries using images, video, and audio files from a wide variety of sources, both self-hosted and social. Use the template library to create a fully responsive and mobile-optimized gallery, or connect with Instagram, YouTube, Twitter, and more to stream social media content. Dozens of fully customizable skins and animation options give you total control of the look and feel of your gallery.
User iamacreator says:
"Plugin works well all around. Lots of customization options and easy to use. Customer support is excellent."
Media Grid is a WordPress gallery plugin that allows for endless creativity. This plugin offers ten preset styles for one-click setup, or the ability to design your own layouts and mix media types for a truly unique gallery. Every element of this gallery—colours, navigation styles, typography, visual effects, layouts—can be customized, a true strength of this plugin. Mobile-optimized mode ensures that your content will display perfectly across platforms. Media Grid offers a full media support package—simply add your content.
User minimal_works says:
"Media Grid is one of the best plugins I have ever bought. The functionality and code quality is simply stunning."
Cube Portfolio offers an easy-to-use WordPress grid gallery that is also highly customizable for advanced users. With beautiful animated filtering and custom captions, it's perfect for portfolio projects, image galleries, team member bios, blog posts, and other ordered grid content. There are eight starter templates, and the live template builder allows you to control every aspect of your gallery, so colours, fonts, dimensions, and layouts are all customizable. 
This gallery comes with a built-in lightbox with support for images, YouTube, and Vimeo. Responsive layouts, lazy loading, and support for all major browsers means your gallery will display beautifully, every time.
User TrondAndre says:
"This is the best plugin I have tried. I used it for my client and it runs perfectly."
The WordPress Unite Gallery plugin is an all-in-one solution for people who want to create responsive galleries that can display both images and videos. You can use this plugin to quickly create a lot of beautiful, fully responsive and mobile-friendly galleries.
The plugin provides ten different layout options with a built-in lightbox that supports touch-based gestures and zooming capability. You can add videos from four different sources, namely, YouTube, Vimeo, Wistia and native HTML5, to the library.
The theme of the gallery can be customized quite easily without tinkering with the main CSS file. There are tons of customization options available to make it blend easily with your website.
Image Galleries
Create a compelling narrative with this WordPress photo gallery. The Justified Image Grid plugin organizes your images into a horizontal photo grid to create an instant visual story. This plugin is fully compatible with your existing image sources, so you can load content from Facebook and Flickr, or use it to completely revitalize your NextGEN galleries. 
This mobile-friendly WordPress image gallery also includes special effects and lightbox options. It ensures that your images retain their original aspect ratio, so they display exactly as you intended.
User RamTheSunlover says:
"Works beautifully and is highly customizable with good documentation. Well worth the money."
The Global WordPress image gallery offers flexibility with multiple gallery layouts, ten lightboxes, filter capability, and unlimited image sources and photo galleries. This plugin offers one-click setup with eight preset styles. Use the automatic cache update to populate your galleries, or take advantage of drag-and-drop sorting and thumbnail cropping management in the visual gallery builder. 
This WordPress gallery plugin comes with a fully featured image slider with responsive sizing and a customizable image carousel with lightbox support. Select from infinite scroll or standard pagination options. Global Gallery also offers grayscale and blur effect options, along with image watermarking and right-click protection.
User davidmfraser says:
"Fantastic gallery addon, in my opinion the best one you can get."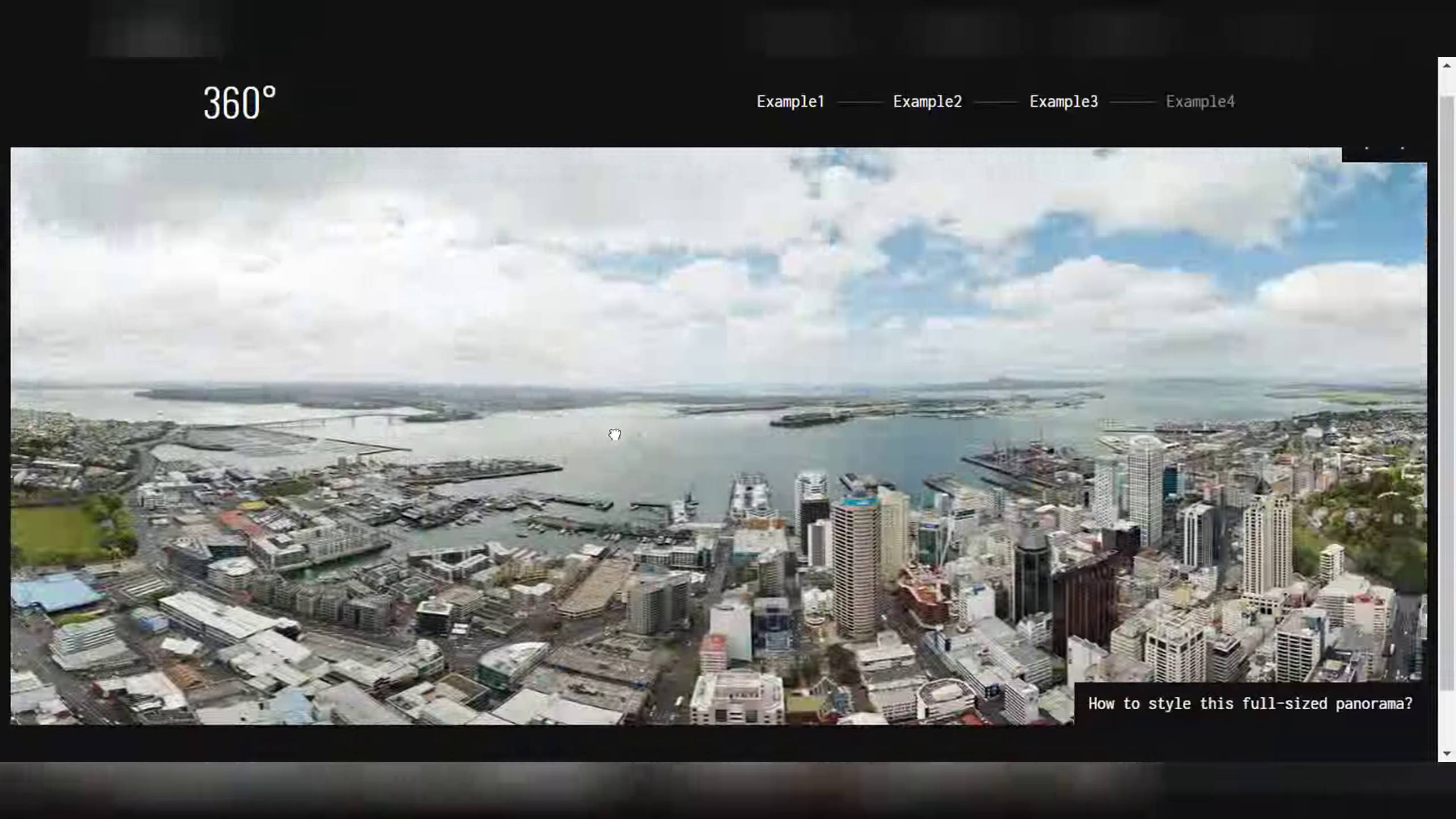 Bring your panoramic photos to life with this WordPress image gallery. This plugin uses WordPress to add hotspots and scrolling to static panoramic photos to create an ultra-realistic, immersive 360° viewing experience. Using a shortcode, you can add one or multiple Flat Panoramic Viewers to any page, post, or widget on your site. 
Perfect for beginners and more experienced users, this WordPress gallery plugin requires no coding knowledge to get started, but it also includes advanced features for users familiar with HTML, JavaScript, and CSS.
User trentontws says:
"Simple, effective, and well-laid-out plugin. Highly recommend—the interactive 360º is key to my site design and this delivered it perfectly!"
The Go Portfolio WordPress gallery plugin has been specifically designed for people and businesses who would like to create portfolios with images that showcases their work or products.
You can place all the media elements either in a responsive grid or inside a horizontal slider layout with up to ten columns. The sizing and spacing options for the layout are very flexible, and you have full control over the vertical and horizontal space between different elements.
The plugin can showcase images in the JPG, PNG, or GIF format. It can show videos from YouTube, Vimeo, Dailymotion, and Metacafe. You can even add audio clips from websites like SoundCloud, Mixcloud or Beatport to your portfolio.
The plugin supports all major browsers, and you can easily import or export different settings to get up and running quickly.
WordPress Flipbook Galleries
Revolutionize online books with this 3D WordPress book theme. You can easily use this plugin to create a standard flipbook. Or, using CSS layers, you can insert content like video, audio, hover and navigation effects, HTML, and JavaScript directly into your book to create an interactive experience for your viewers. 
Choose from fully customizable skin options to display your content in a realistic 3D flipbook, complete with page-depth simulation and user-friendly interactive flexible page corners. Pages render in the background, ensuring a smooth reading experience, and smart pans automatically display your flipbook in the most comfortable orientation for reading on any device.
User MichaelNickel says:
"This is a truly amazing flipbook plugin, easy to use, with great value for the money! Highly recommended."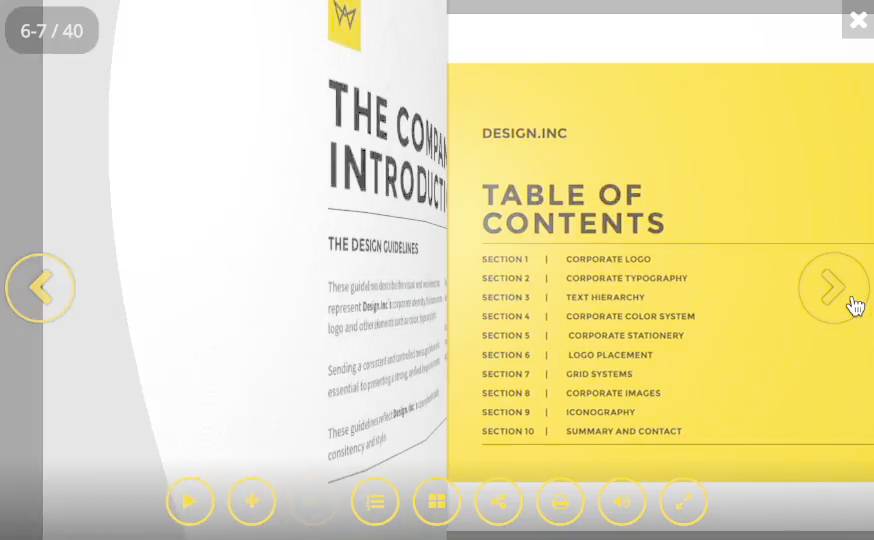 Create 3D flipbooks to display directly on your website using the Real3D WordPress gallery plugin. Ultra-realistic features like page bending, shiny pages, lights, and shadows are available to you—just upload your PDF or images and copy and paste the shortcode. 
With automatic fallbacks that ensure your flipbook will display correctly on all platforms, this plugin comes with all the basic and premium features you need: interactive pages, lightbox, single or double-page view, and more are all included in this package. Real3D flipbook supports unlimited books and pages and ensures smooth loading by rendering pages one by one, so visitors can start reading instantly.
User rubikmm says:
"The plugin is great, very easy to use, very powerful to customize, and the support stands at same level. Keep up the good work."
The Diamond WordPress flipbook plugin allows you to create flipbooks from a variety of source files. Automatically convert PDFs, or upload multiple JPGs at the same time to create a flipbook. You can also manually add pages, or simply enter text directly into the WYSIWYG editor. Then, either add a shortcode for the generated flipbook to your website or post an image link that will launch a lightbox with one click. 
This WordPress gallery plugin also offers YouTube support. Fully responsive and with no Flash needed, this plugin works reliably on both mobile and desktop.
User josephdelaubriere says:
"Great plugin and very simple to use."
WordPress Grid Galleries
The Grid is a WordPress gallery plugin that allows you to display any post type—think standard, audio, video, social stream, gallery, link, or quote—in a fully customizable grid system. With a powerful admin panel, the possibilities are unlimited with this grid gallery. In this fully responsive plugin, loading speed is optimized by lightweight jQuery script, and a custom cache system boosts your gallery's performance. 
With built-in lightbox, WooCommerce support, more than 40 animation styles, and one-click import and export, this is truly one of the most advanced WordPress gallery plugins, so try it out—you can easily integrate it with any WordPress theme or custom style.
User dehlia13300 says:
"The most flexible grid plugin I have ever used. I absolutely love it! It's  really easy to use and the documentation is very helpful. A must have  for any blog, website, and e-commerce. Highly recommend The Grid for those who want a responsive WordPress plugin that delivers what it promises."
Turn any WordPress gallery shortcode into a responsive and touch-friendly grid gallery. Full of customization options, this plugin allows you to create dynamic image grids with lightboxes, CSS2 animations, and YouTube and Vimeo support. Simply wrap any existing 
 shortcode tag with [smart-grid] open and close tags to introduce features like infinite scroll, hover effects, and more to your WordPress galleries.
User rhondagreene says:
"A great way to dress up the native WordPress gallery! Lots of features and options, and it was easy to incorporate into my existing setup."
Another grid-based WordPress gallery plugin, UberGrid creates a stylish square-themed gallery using manually added content or automatically loaded content from WordPress. This gallery plugin can be used to display your content to create an attractive display for portfolios, WooCommerce products, photos, blog posts, or any other content looking for a modern and effective treatment. 
The look of your gallery is highly customizable, and a built-in lightbox has image, Google Maps, YouTube, Vimeo, and text support. Fully responsive and retina ready, with fast CSS3 animations and effects in supported browsers, UberGrid makes all this functionality available to you, with no coding required.
User tsjemo says:
"UberGrid is really good, easy to use, and highly customizable."
Miscellaneous WordPress Gallery Plugins
This Multipurpose Before After slider is not exactly useful for showing dozens of images in a gallery. However, it does provide a cool way of showing the difference between the before and after images of different people and products.
There are a bunch of examples where this could be used. For example, it could be used on the website of a personal trainer to showcase the physical transformation of different people who joined the fitness class. An interior design company could use it to showcase the before and after versions of a room or building that they renovated.
You can create as many sliders as you want with this plugin. All the sliders are fully responsive and come with touch and swipe gestures enabled for ease of use on mobile devices. You can also add multiple "Before" vs. "After" image sets in the same slider. Users will be able to navigate through them using the buttons available at the bottom.
This one is actually a WordPress gallery plugin. However, it comes with additional built-in functionality that sets it apart from the rest: it includes a photo contest feature that makes it easy to run photography contests on your website. The entries submitted by different participants are shown in a gallery with one-, two-, three-, or four-column layouts.
Users can click on any image to give it a rating from 1 to 10. You can also set up the contest so that each user has a single vote for their favorite image. And of course you can integrate different social media buttons on the rating page, along with third-party commenting plugins.
The plugin allows you to run multiple contests at the same time. It is also Gutenberg-ready and has a responsive design. You have complete control over who can vote for the images. This includes everyone, registered users, or selected registered users.
You can organize the submissions under different categories. All the data about the votes and images can also be exported easily for analysis.
Try out the different demos of the plugin to see if its functionality fits your needs.
Free WordPress Gallery Plugins
In this section, I'll highlight five free WordPress gallery plugins. I'd like to mention that free plugins usually provide limited functionality compared to premium WordPress gallery plugins from CodeCanyon, but sometimes a free plugin is all you need.
1. NextGEN Gallery
The NextGen WordPress gallery plugin provides three main gallery styles called slideshow, thumbnail, and imagebrowser. The admin back-end also has a lot of useful functionality such as batch upload of images, importing metadata, and adding, deleting, or sorting the images.
2. 10Web Photo Gallery
The 10Web Photo Gallery plugin will help you quickly create responsive, mobile-friendly galleries. It also provides multiple styles for viewing the galleries or individual images. There is a built-in lightbox, and you can create an unlimited number of galleries.
3. FooGallery Image Gallery
The FooGallery plugin makes it very easy for you to add and manage galleries in your WordPress website. It is responsive and supports lazy loading of images.
4. Video Gallery—YouTube Gallery
This Video Gallery plugin allows you to quickly add a video gallery to your website. The galleries are fully responsive and touch-friendly. It has a built-in lightbox and nine different layouts.
5. Embed Plus for YouTube

The Embed Plus WordPress plugin can show videos from a playlist or channel in a gallery-based layout on your website. This can be very helpful if you have a YouTube channel that complements the content of your website.
Choosing the Best WordPress Gallery Plugin for Your Project
As I mentioned earlier, there are over 250 WordPress gallery plugins available on CodeCanyon. It can be a bit difficult to pick the best plugin among them because all of them offer the basic functionality that you require in a gallery plugin.
In this section, I will recommend some of these plugins that are well suited for some specific use cases.
The Video Gallery WordPress plugin would probably be your best bet if you want to primarily show video content on your website. It offers unmatched features when it comes to showcasing different videos. This includes support for the Vimeo and YouTube API to provide additional functionality. The plugin also supports deep linking and can read .srt files to show subtitles on different videos.
The Real3D FlipBook WordPress plugin would be a great choice for people who want to recreate the experience of reading a physical book as accurately as possible. The UI looks more polished compared to other plugins and you can add any kind of HTML content over various pages to make them interactive.
The Essential Grid Gallery plugin is ideal for people who want to create a bunch of different gallery layouts using a mix of different types of content such as images, videos, and iframes. You just have to choose the source for the gallery content and then select a layout and skin. The plugin will take care of everything else. It offers a nice set of animations, and the gallery looks great on devices of all screen sizes.
Conclusion

There are some WordPress gallery plugins in this roundup that have certainly caught my eye. While some of them excel with CSS3 effects, there were plenty that showed their power on the back-end as well. 
You can find more great WordPress gallery plugins on CodeCanyon.
If you didn't find exactly what you were looking for, perhaps an Envato Tuts+ WordPress tutorial, eBook, or course could get you started towards developing something new.
About Author