Let's admit it: We like fast solutions. Static website builders of various kinds, as well as free static website templates, are everywhere.
Whether you are a tech-savvy person or not, static HTML website templates can be a perfect solution. Even though they do not have an interface where you can create a webpage with drag and drop, they are still intuitive to edit and use. They don't concede in terms of design, functionality, user experience, or responsive behavior. They undergo constant improvements to meet current requirements as well. And, they even are a better choice when you need a lightweight and fast-working website since they are packed with only necessary files.
Note: Check out our new static template builder – Slides. Try it for free!
Simple solutions prove to be quite efficient. They are an excellent alternative to online website builders. Let's consider some fantastic examples of free static HTML templates.
Our collection of free static templates are created with Slides static website builder.
Best Free Website Templates
Home Screen Website Template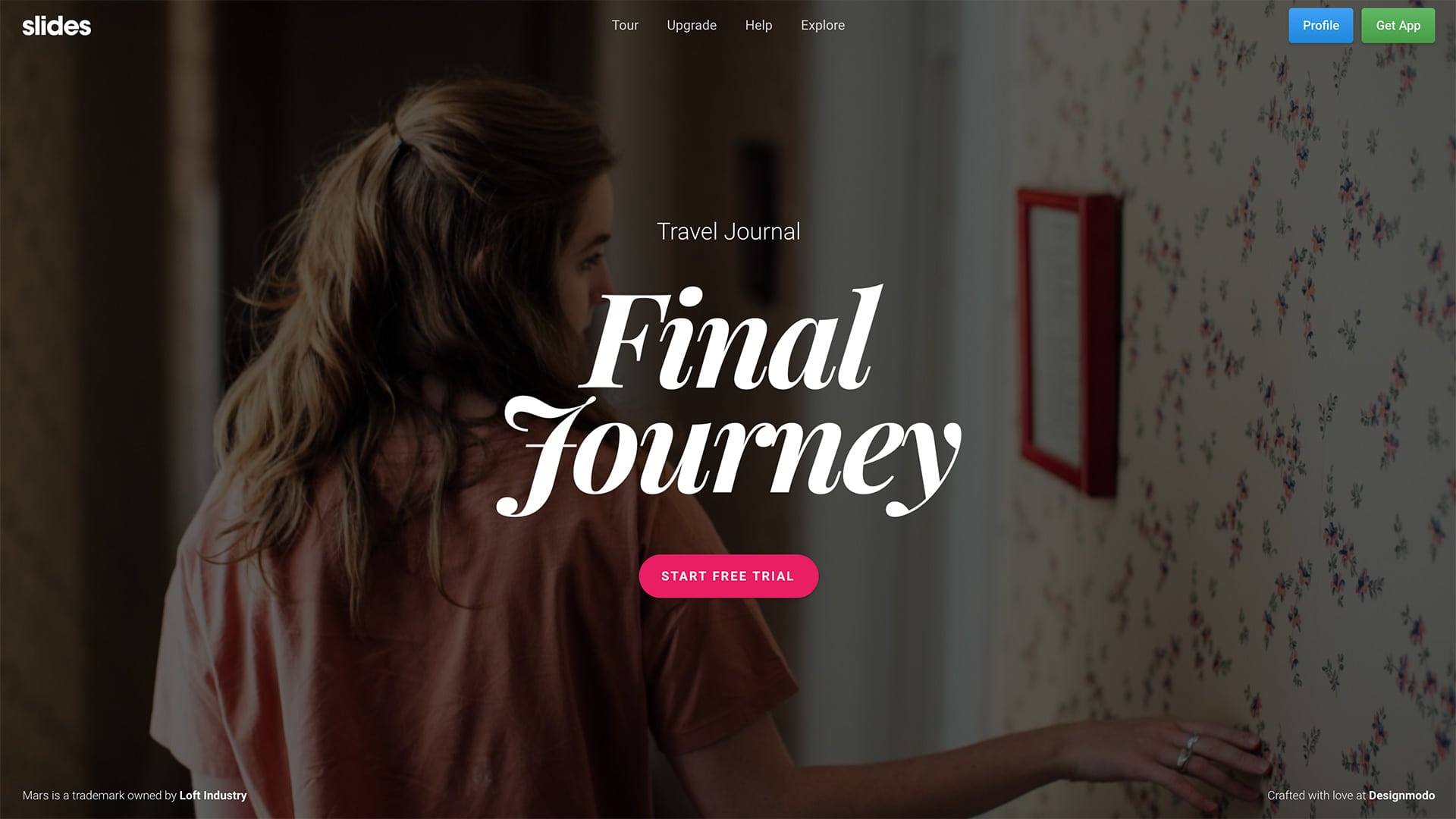 Home Screen Template is based on an image background that is slightly dim to give foreground elements perfect contrast and ignite interest with the help of smart visual material. The tagline is so large that it comes into focus right away.
As befits a good call-to-action button, this one includes bright coloring. Navigation is minimal yet right to the point. This template is a perfect solution for creating impressive one-screen websites that speak volumes.
Business Theme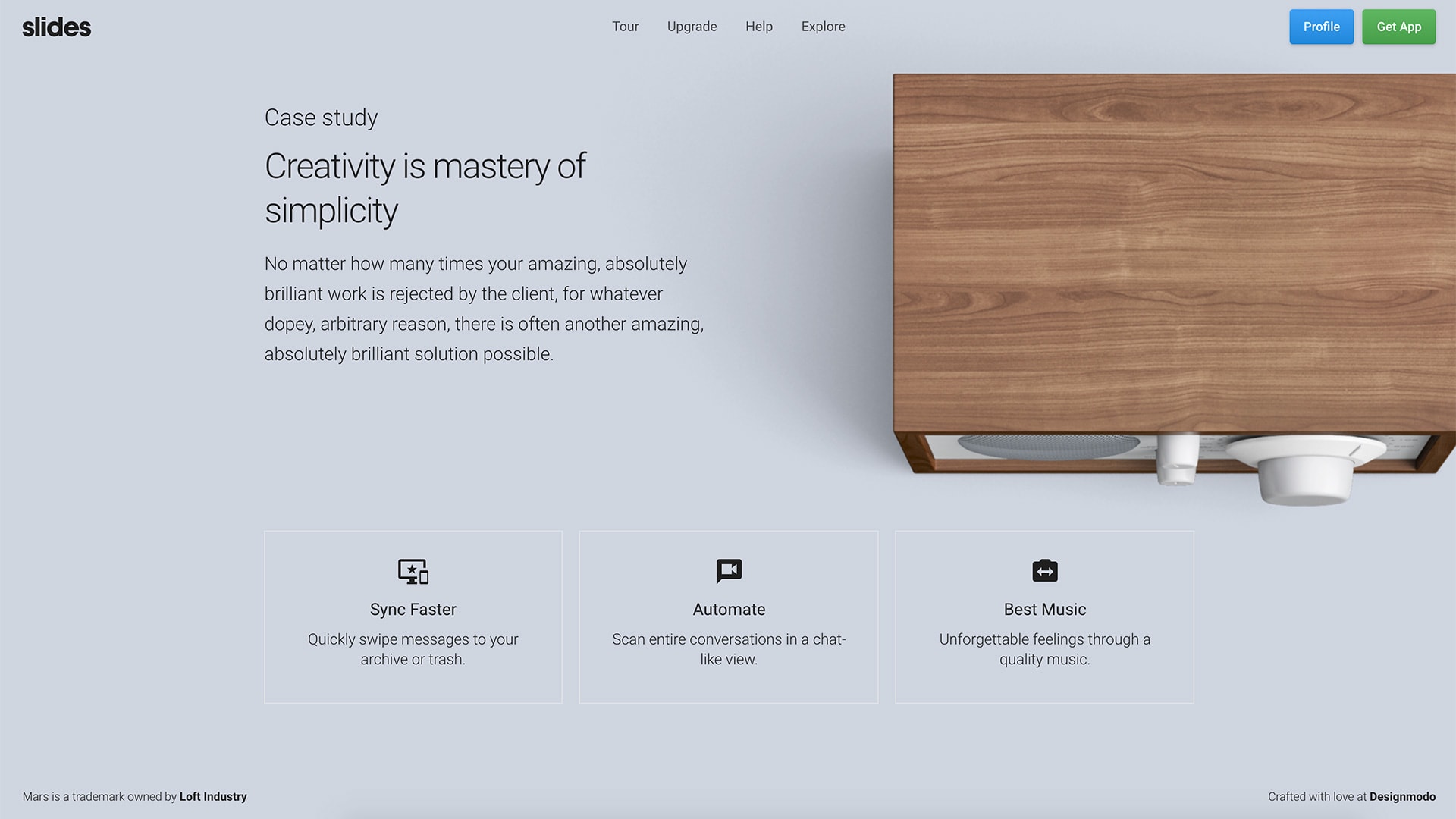 Business Theme exudes a businesslike appeal. Combined with simplicity, the theme looks serious and authoritative yet intuitive. It skillfully balances text and visuals giving each a place. There are several areas where you can add information and one big space for showing an image, video, or animation.
Full-Screen Website Theme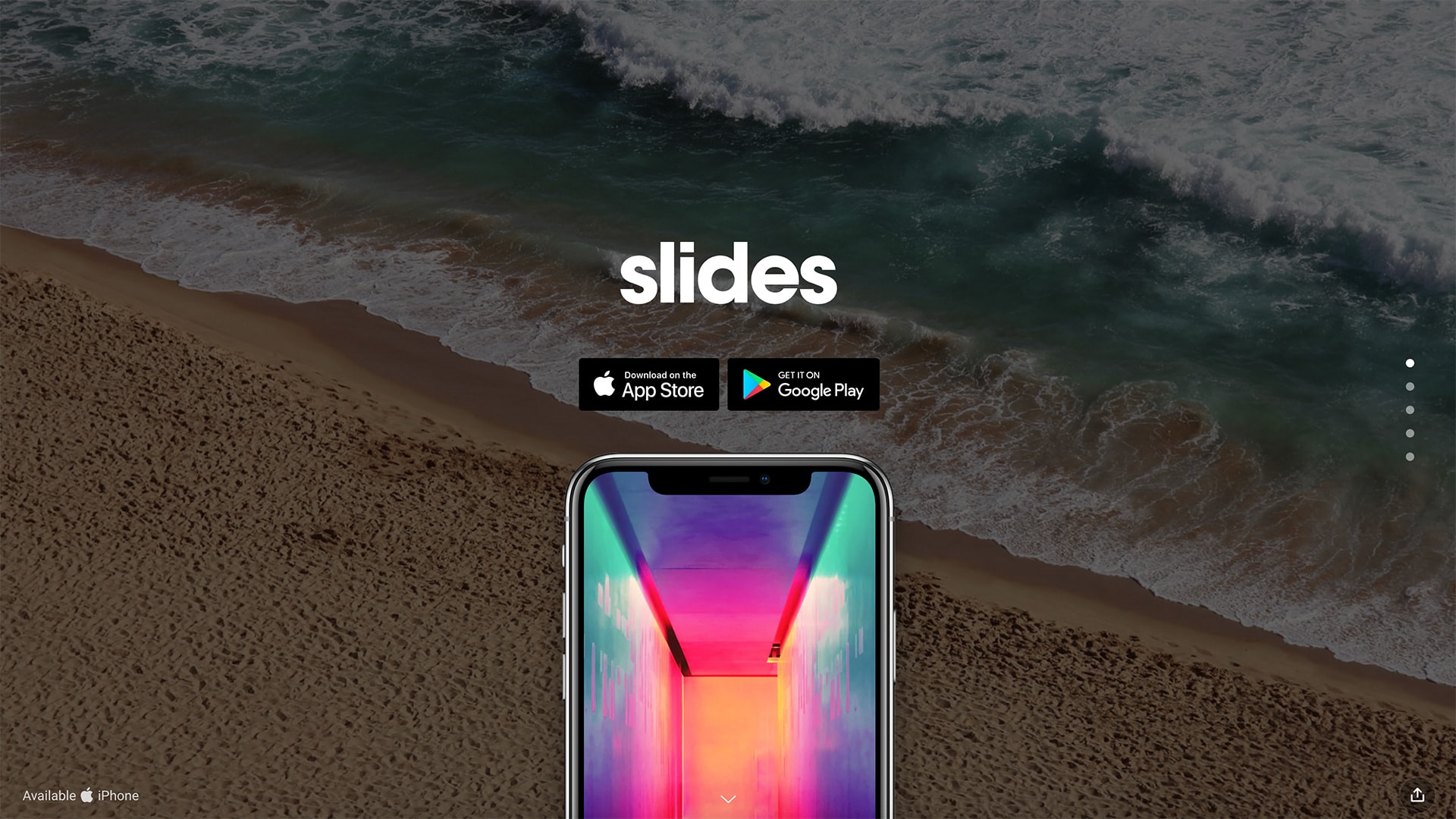 Full-Screen Theme does not include anything redundant. There is an image background, a relatively big section for displaying an app, two buttons, and the headline. A generous amount of free space brings content into the spotlight in a natural way that certainly appeals to the audience.
It is certainly one of the best free website templates to exhibit a future mobile application.
Subscription Webpage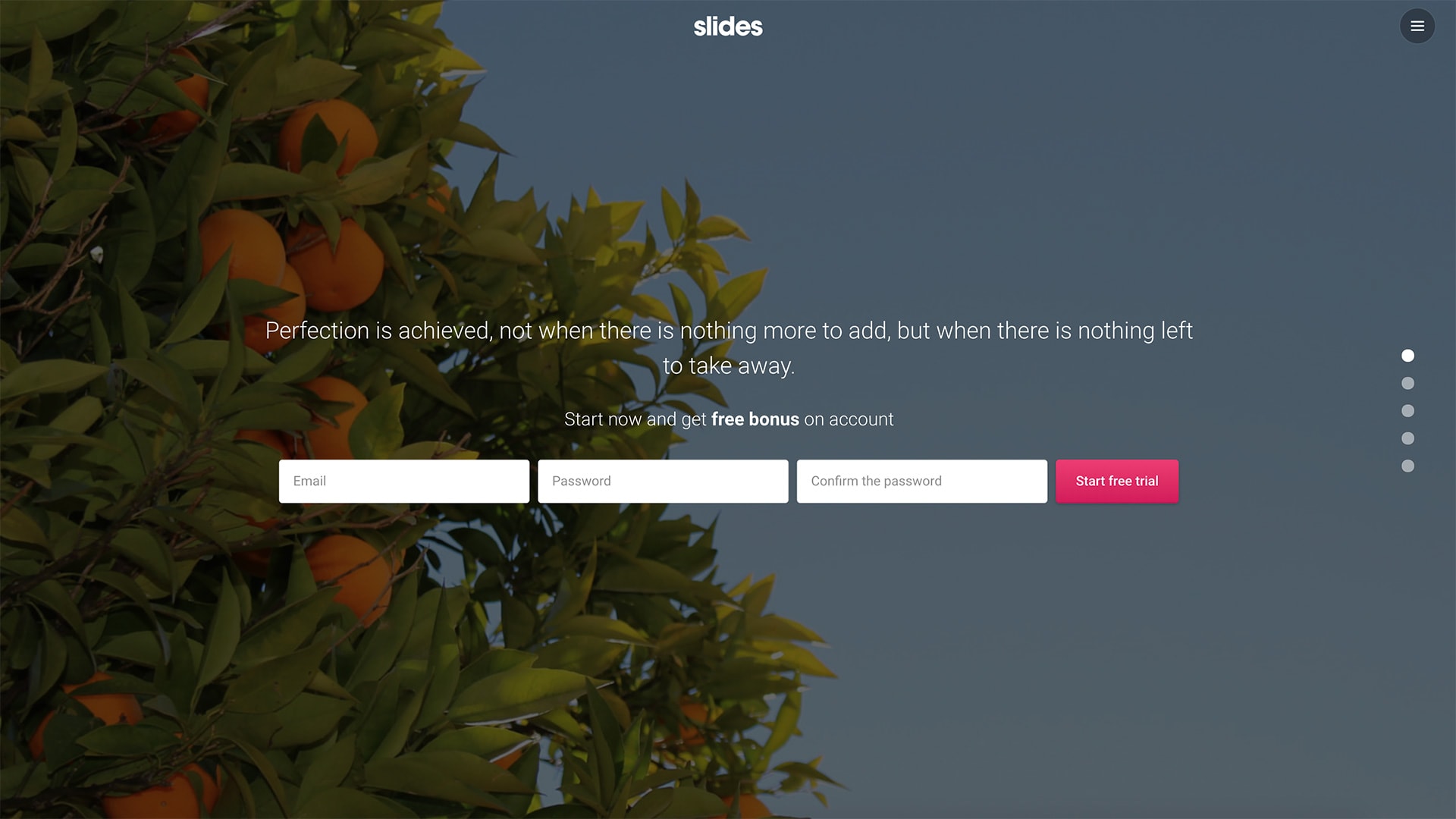 Much like the previous example, Subscription Page has ample space to accommodate content elegantly and look fresh and neat. The first thing you see is a central part where the introduction and sign-up form are located. They are skillfully arranged. The navigation is smartly hidden behind a hamburger button, and the logotype takes its rightful place in the middle of the top bar.
Slider-Based Website Template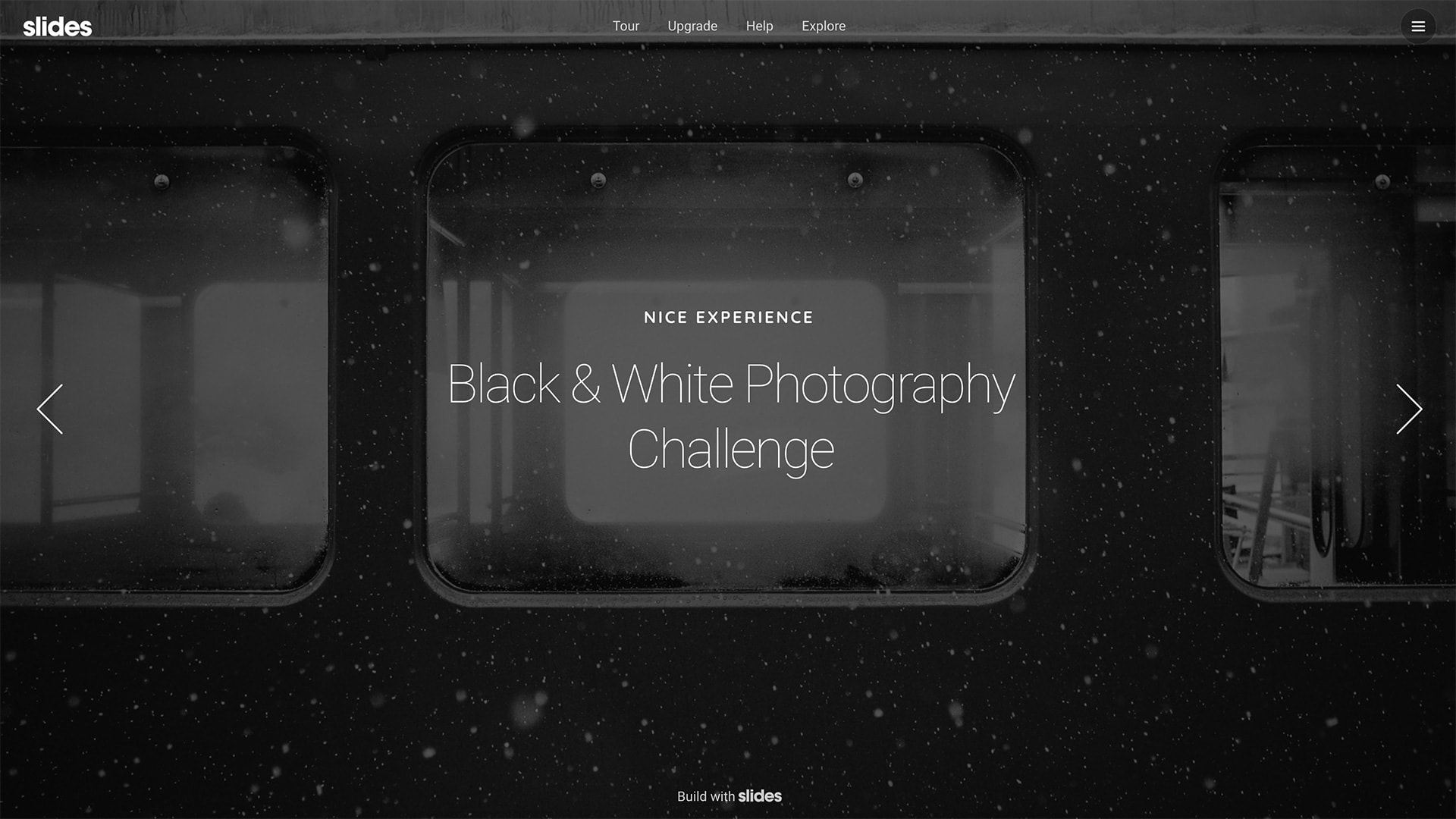 The main advantage of Slider-Based Template is the full-screen horizontal slider that lets you make an impression with a series of outstanding images. It has a traditional structure with neat and subtle two-arrow navigation. The main menu, as well as logotype, also keep a low profile to fit the ideology of the template.
Subscription Page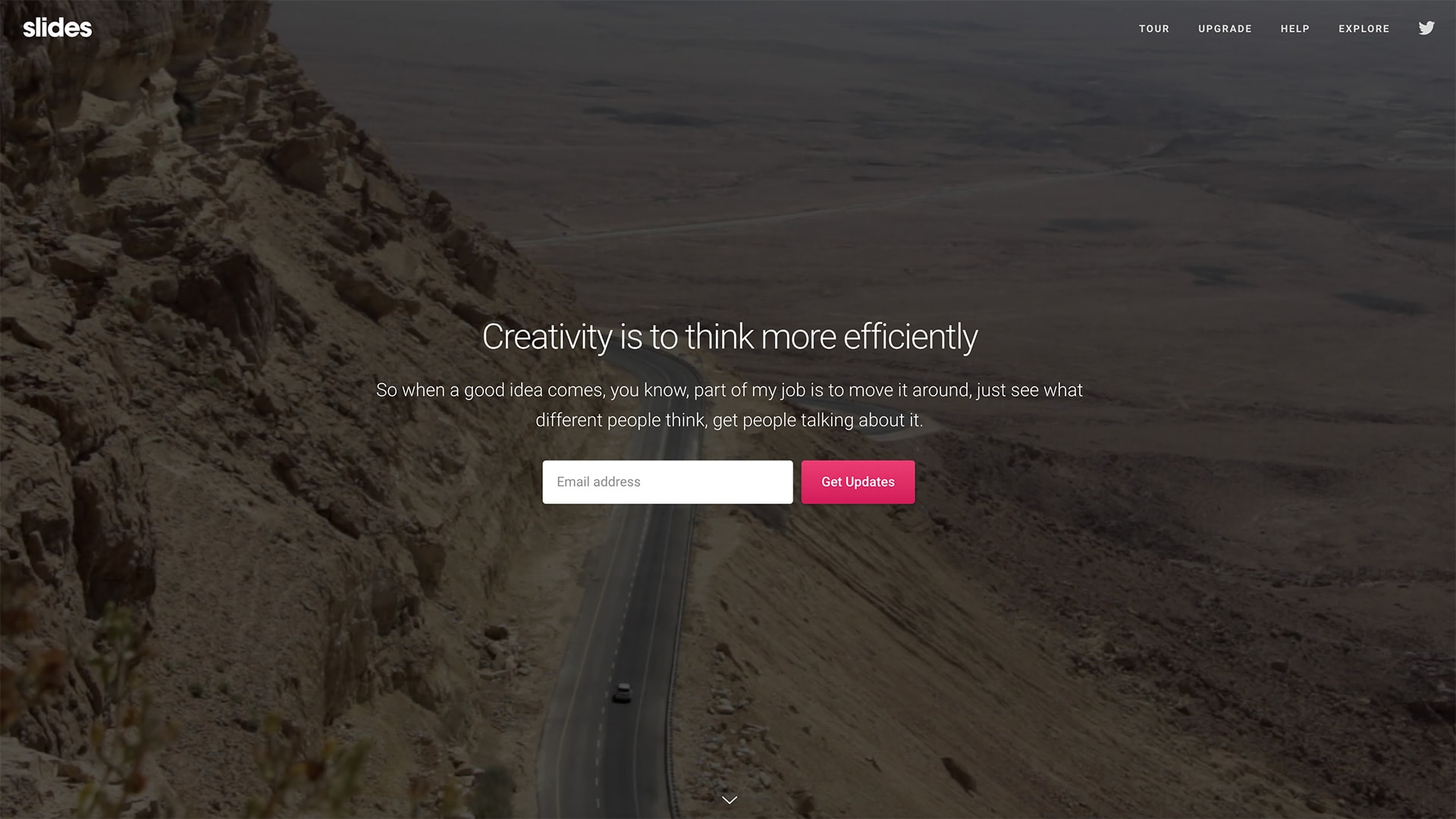 Subscription Page tries to target a broad audience with a neutral design and serene atmosphere. The focus of this marvelous free static template is placed on an eye-catching sign-up form. Tons of whitespace, slightly muted background, and seamless top header contribute as well.
If you want more than just a folder with HTML and CSS files, seek some extra functionality, a unique design, and constant support from the dev team, then you need to consider website HTML templates that are available with a premium subscription in Slides.
Our collection of free static templates wouldn't be complete without examples of outstanding solutions available to all registered users of Slides.
Mobile Application Theme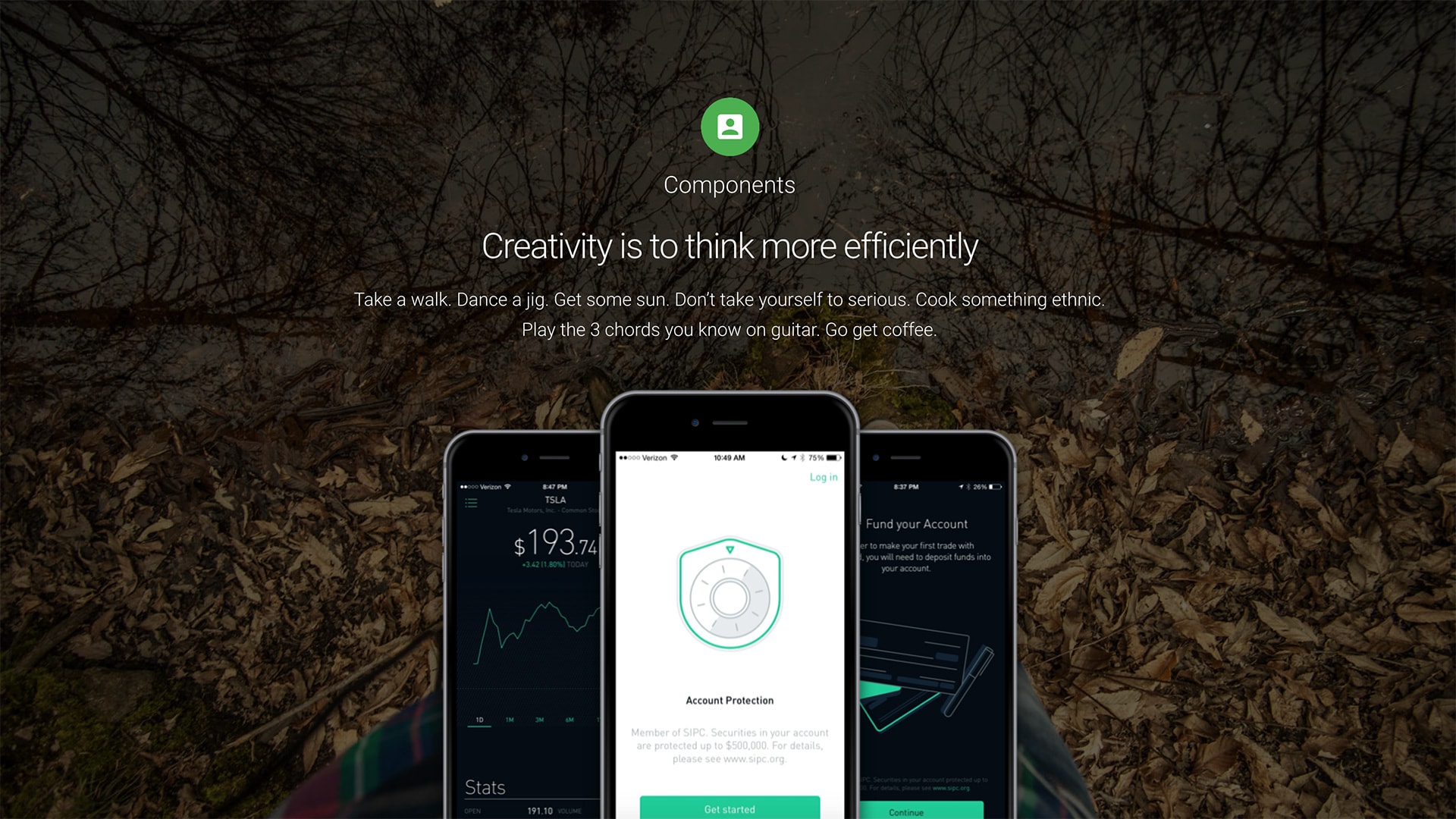 Mobile Application Theme easily maintains the user's focus on the product display that occupies almost half of the screen. Here, everything is intended to turn your app into a star. Even the contextual part is set in ultra-thin weight to give way to the mobile application.
Photography Theme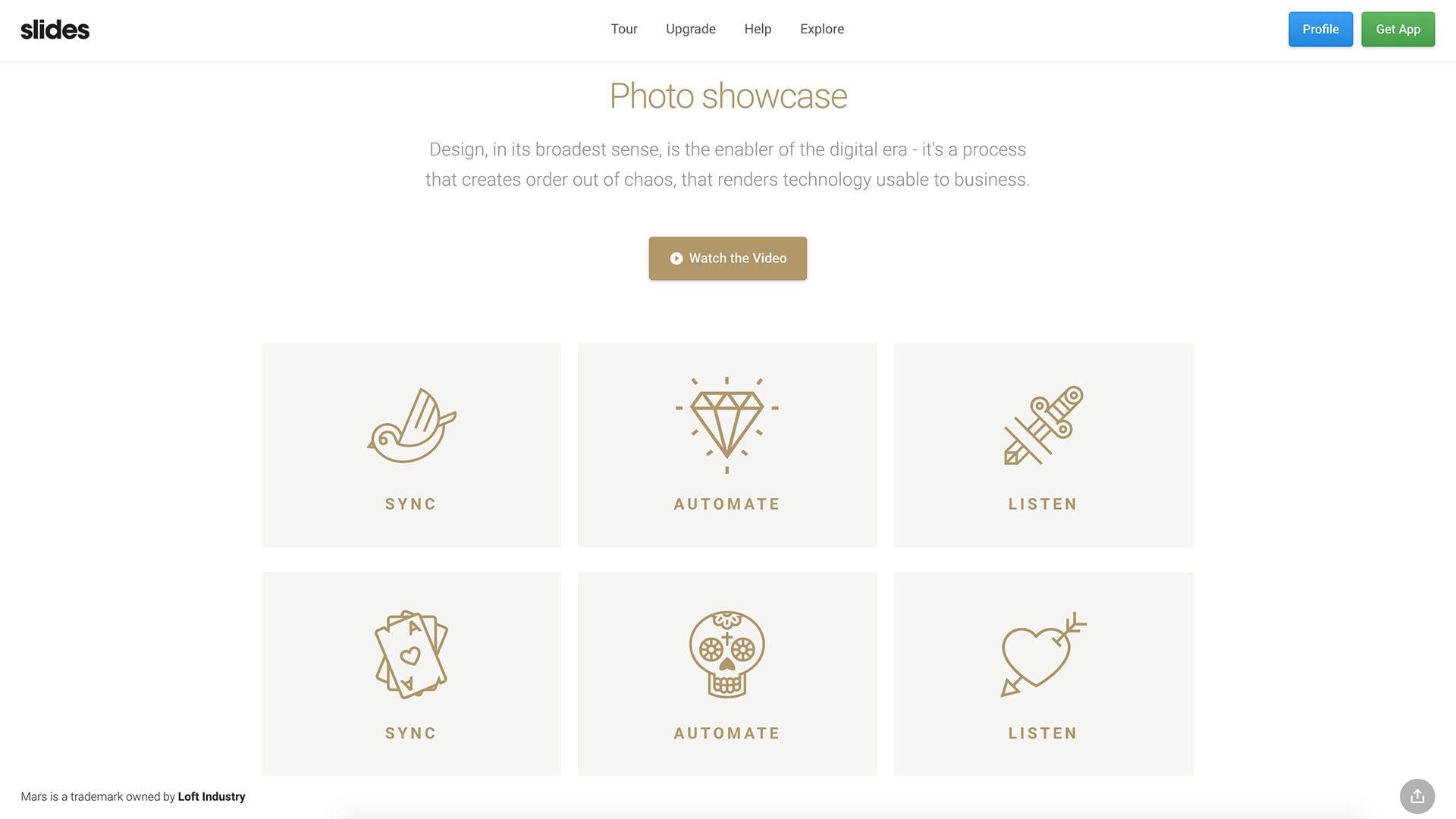 For those who seek a solution for demonstrating works in a clean and unobtrusive way, we recommend Photography Theme. It has a three-column gallery that accommodates artwork in one place. There is also navigation, several buttons, and an intro block. The design is light and spacious, thereby feeling crisp and fresh.
Static Website Templates with Sliding Effect
Video Theme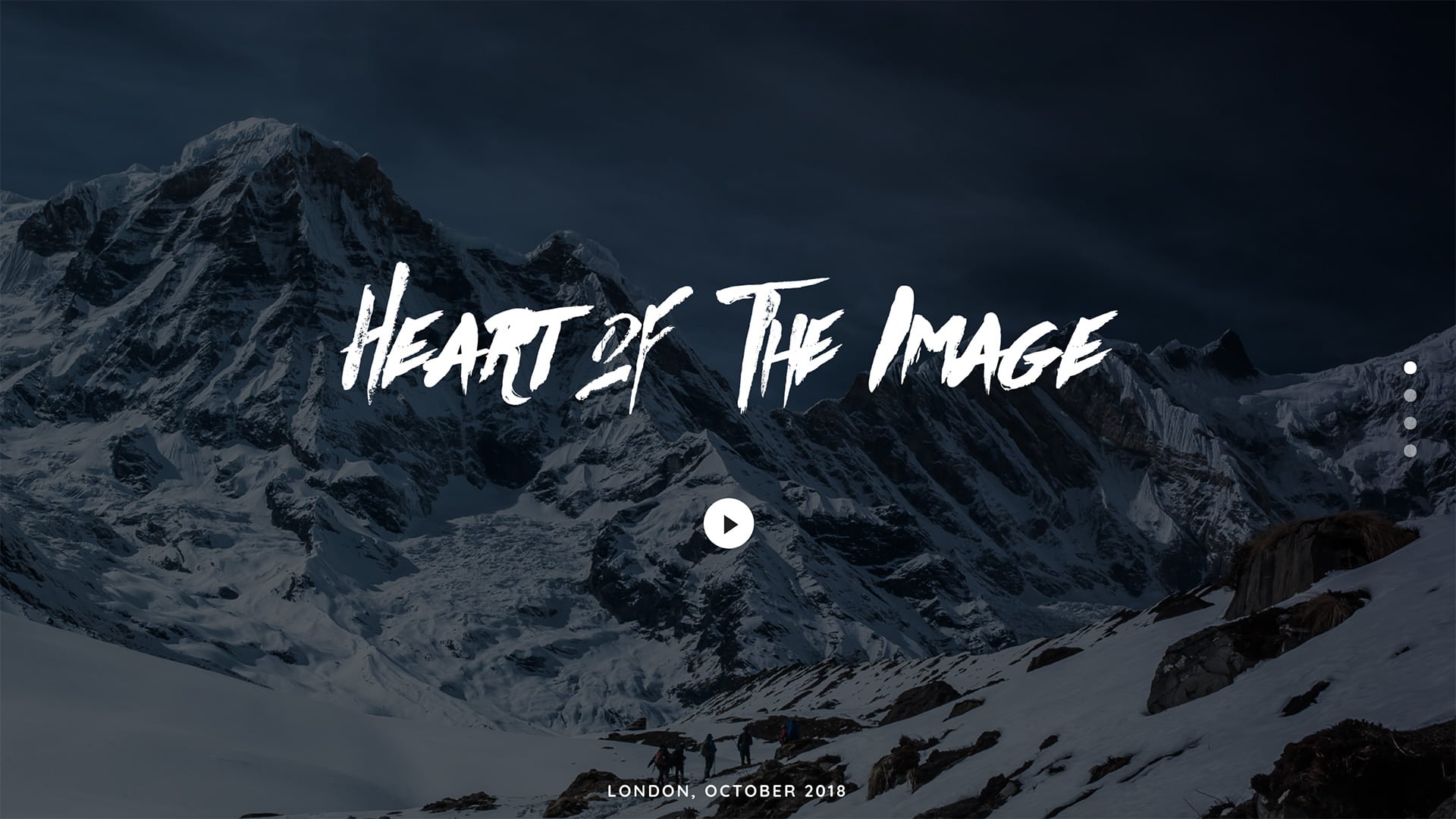 This is the first representative of static HTML templates in our collection that relies on a video to make an impression. If you are one of those who believe that a short movie about your company speaks louder than a gallery of static pictures, Video Theme can undoubtedly become your partner in crime. It includes several full-height screens that encourage telling a story.
Agency Template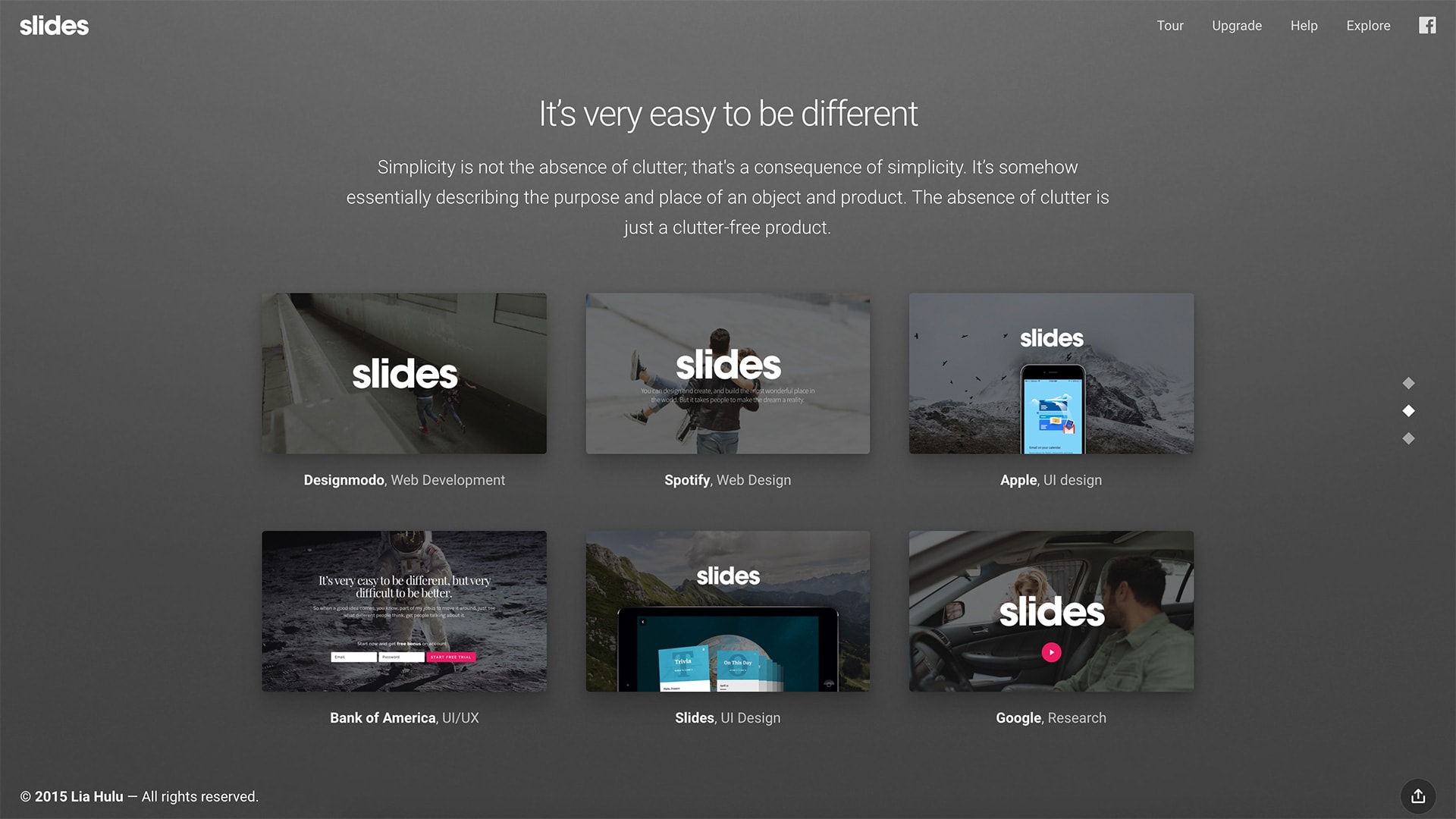 Much like the previous example, Agency Template also has several full-screen sections. It tries to show as much information as possible. Even though it does not have the big and bold personality of the Video Theme, content is certainly king.
If you need to give data top priority, you should certainly try this option.
Vertical Theme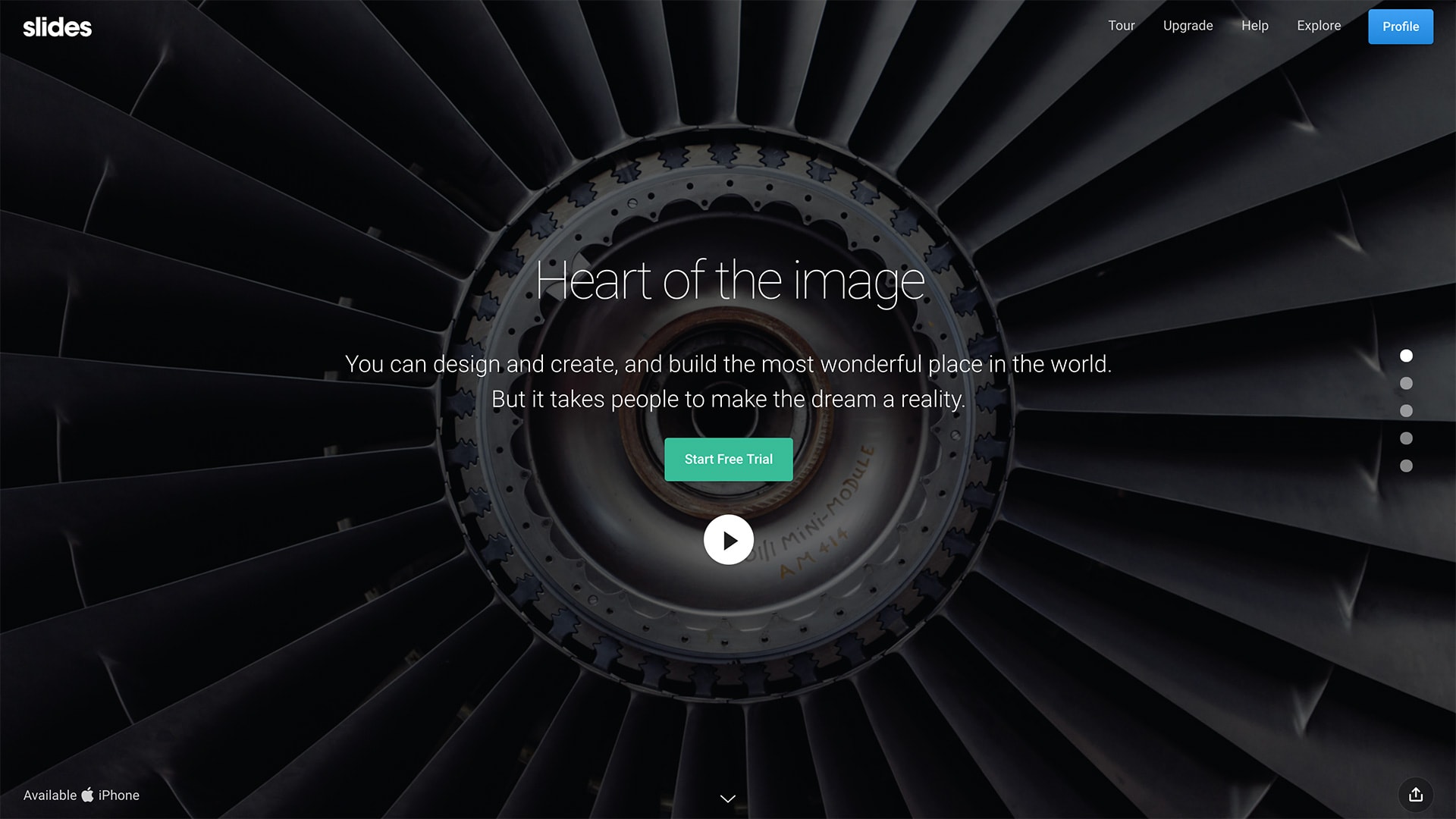 Vertical Theme uses a standard layout in tandem with full-screen slider to create a website that meets the needs of a wide crowd. It covers all the essentials without overwhelming users.
Corporate Theme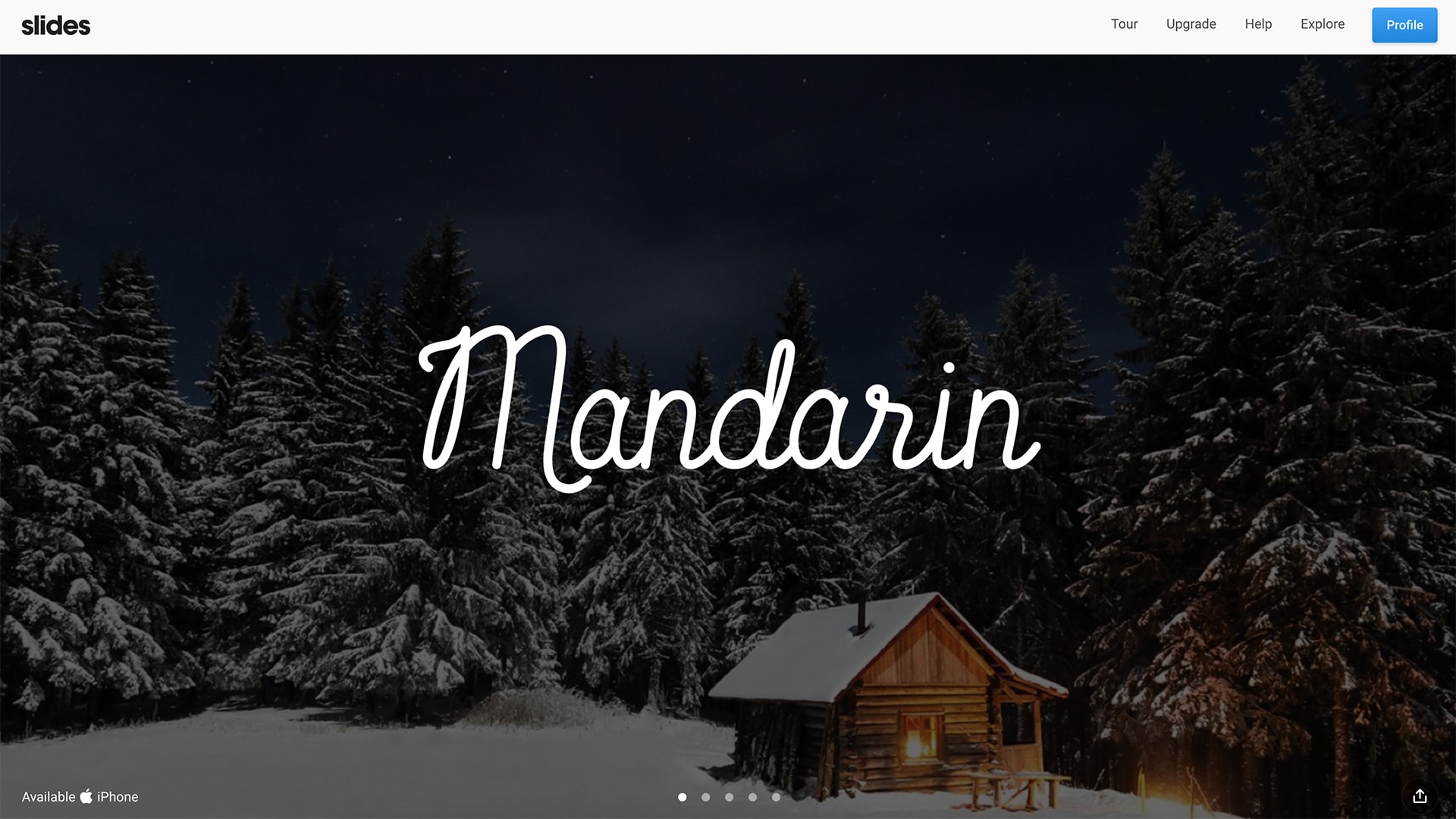 Unlike previous solutions, Corporate Theme uses a horizontal axis rather than a vertical one in favor of a classic and old-school appeal. It is the first solution in our collection where the header gets extra attention since it is not seemingly integrated into the design.
It has a solid white background that separates it from the hero area, creating two visual sections: one for navigation and another for the entertaining part.
Carousel Theme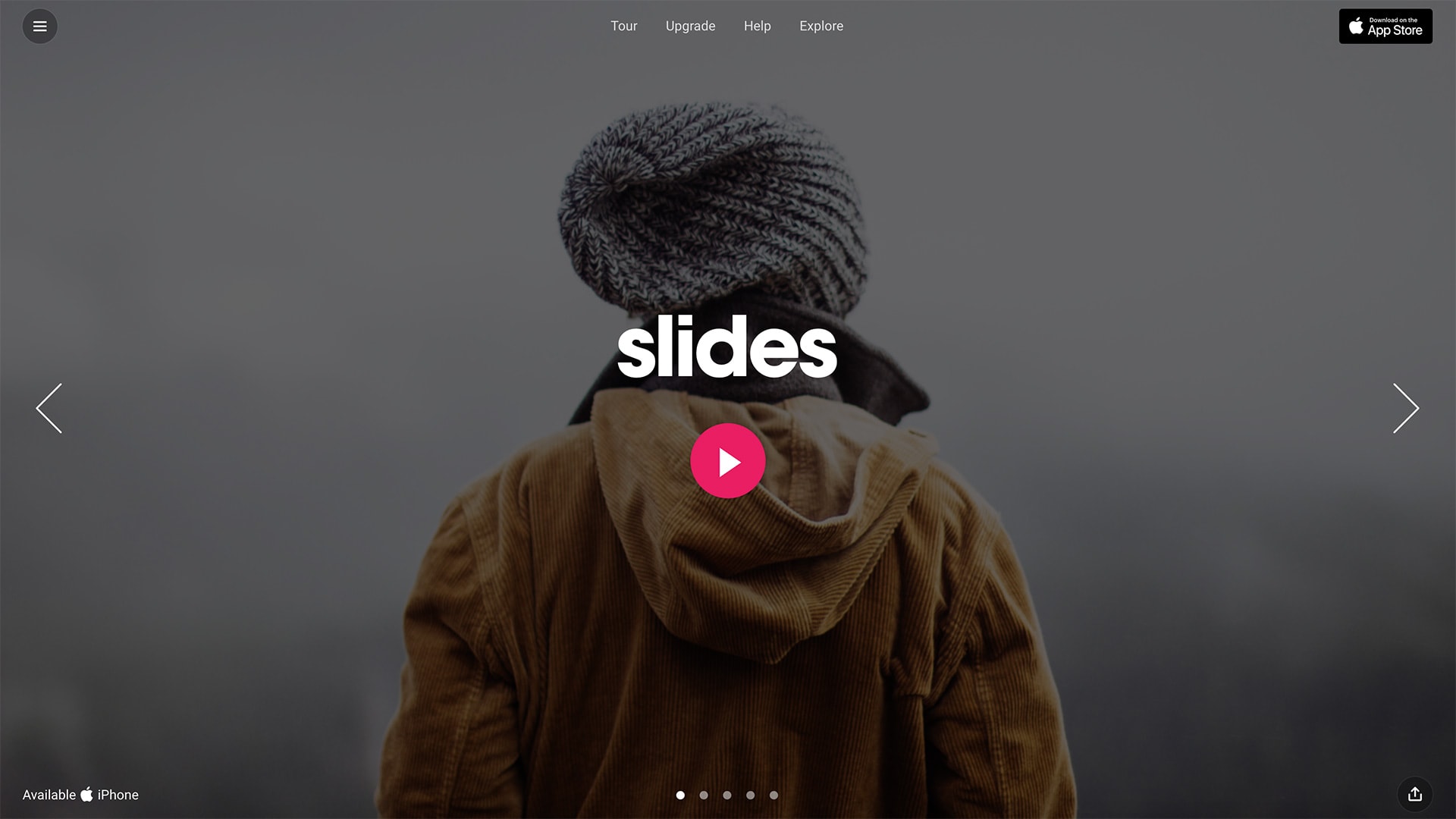 Carousel Theme leverages a conventional horizontal slider to impress online visitors. The latter looks elegant and sophisticated, giving an overall impression with a pleasant stately feeling. You can add video, images, and accompanying text such as a headline or short introduction. There are also two types of navigation and a small CTA to stir users into action.
Company Template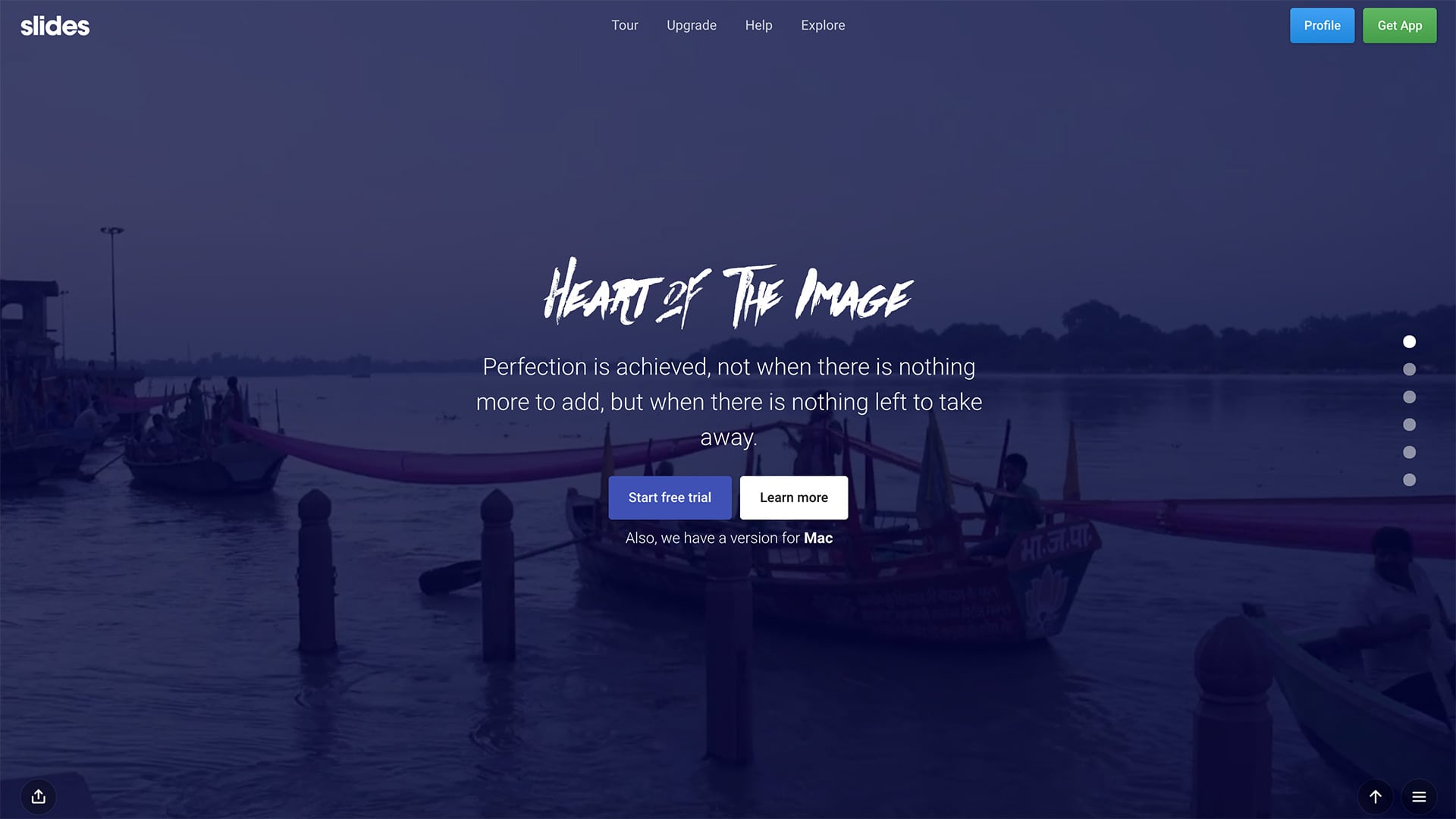 The tandem of dark blue and white makes Company Template an ideal candidate for building an online presence with a businesslike appeal. It skillfully balances visuals and multimedia. It also has all the basic areas to create a proper presentation of your small startup or company.
Make Mobile Apps Stand Out with an Outstanding Static Website Template
Here is a subsection of static HTML templates that lets you spread information about a mobile application. They are excellent online presentation tools.
App Theme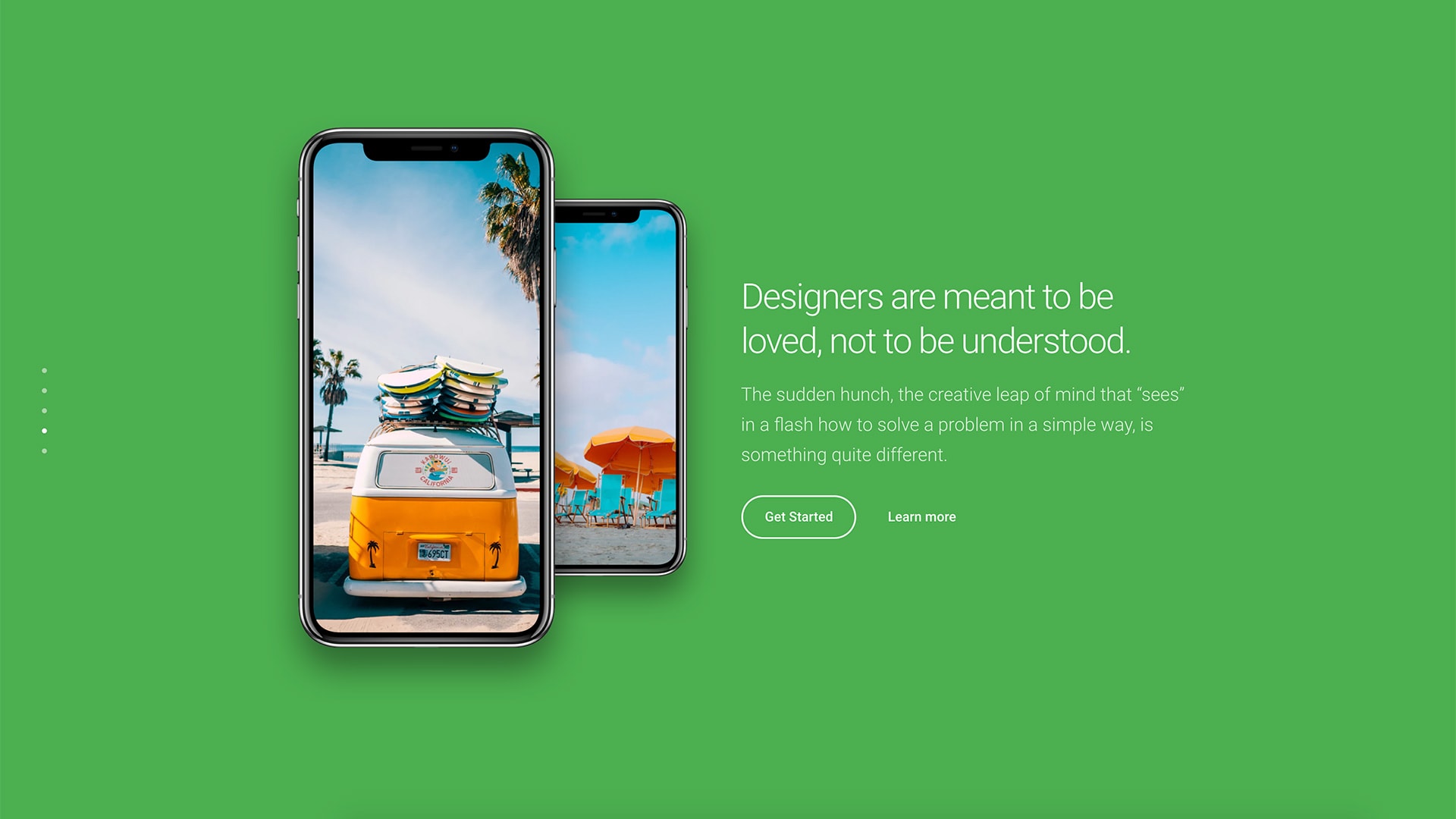 App Theme bursts with energy thanks to bright green used as a primary color. It inspires trust and establishes a positive mood for the product. As for the layout, it is pretty conventional. The vertical full-screen slider has two sections located side-by-side where you can share a screenshot of the app interface and short description simultaneously.
Promo Page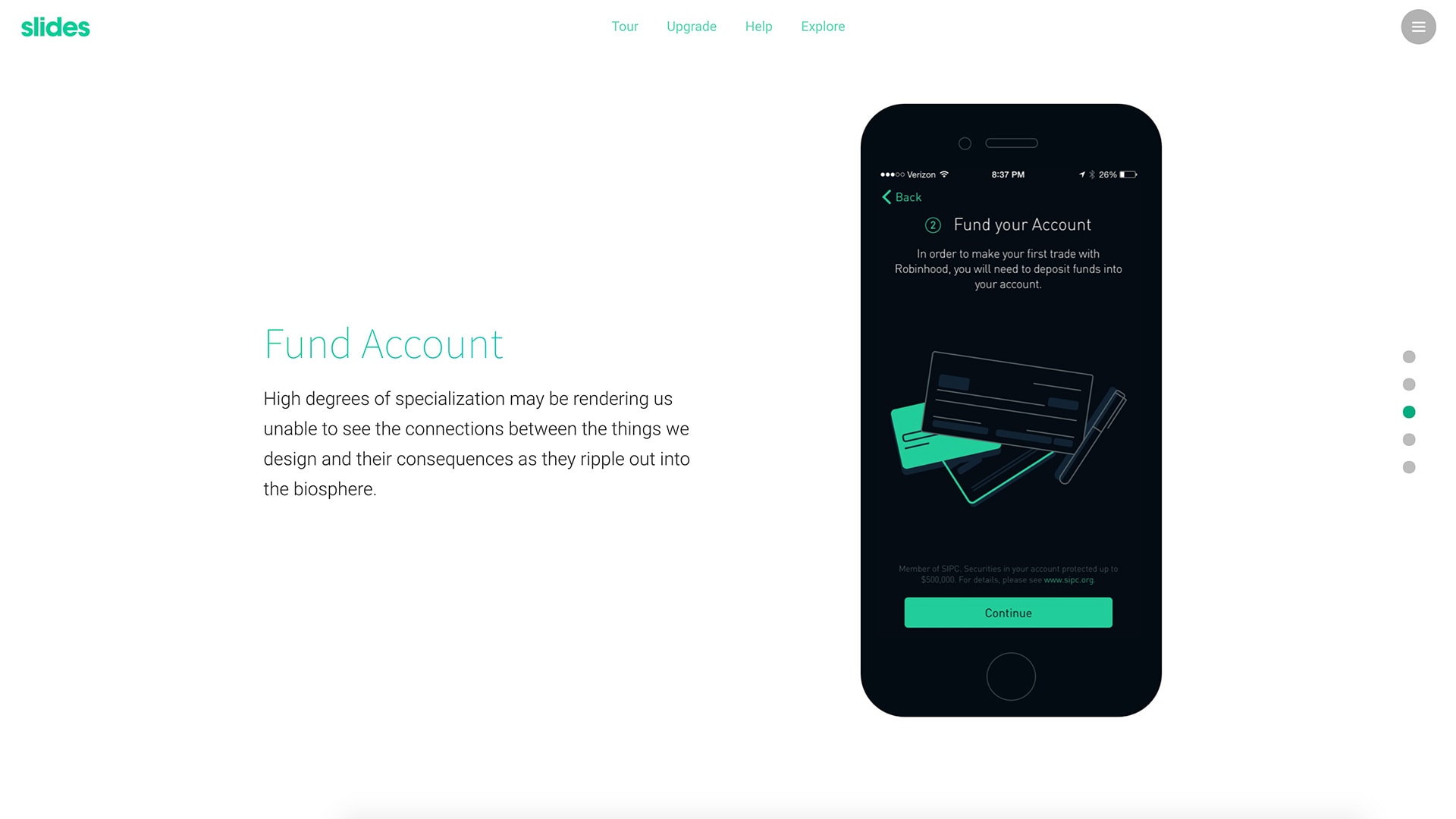 Promo Page has a marvelous businesslike aesthetic. A clean white background pushes the eye toward the cellphone mock-up that looks stately. The theme includes everything you may need, including a hamburger menu, traditional streamlined menu, logotype, and a huge area for a headline and description.
Product Theme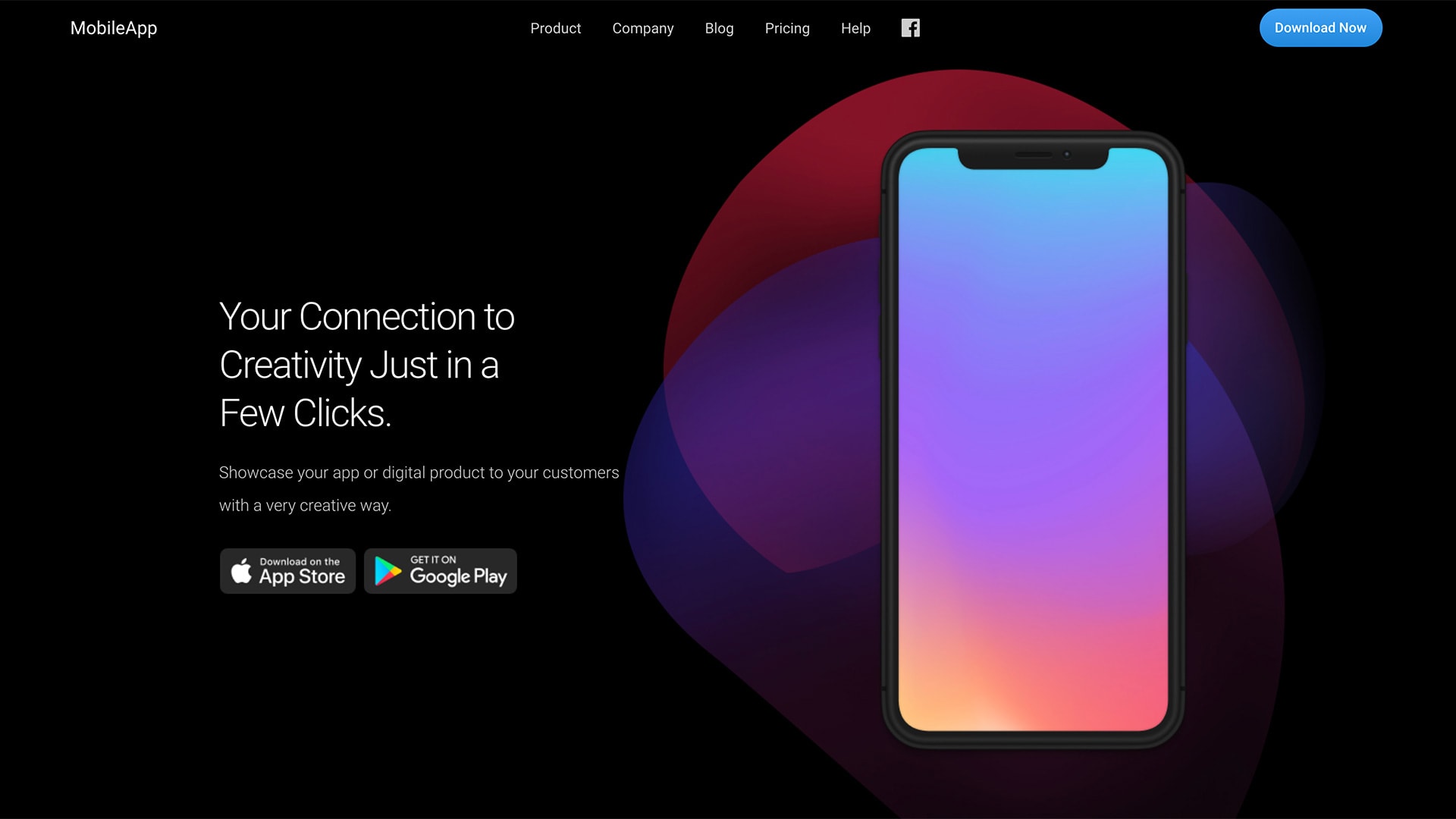 Product Theme stands in stark contrast to the previous example with dark design and mysterious nature. It has a powerful charisma that creates a fantastic impression. The display of mobile application harmoniously co-exists with text, providing users with actual data to satisfy their rational inner personality.
Static Website Templates Get Better Each Year
Even though website builders occupy the lead position these days, there is still room for old-school static website templates like Slides. Their situation gets better each day. They are becoming more advanced, polished, and intricate. They are no longer primitive or raw.
Tip: Using Slides, you can create beautiful static templates in minutes.
Our collection proves that with real examples. Free static website templates from 2019 look sophisticated, provide great functionality, and comply with trends as valid solutions for everyday problems.
Like what you're reading? Subscribe to our top stories.
About Author