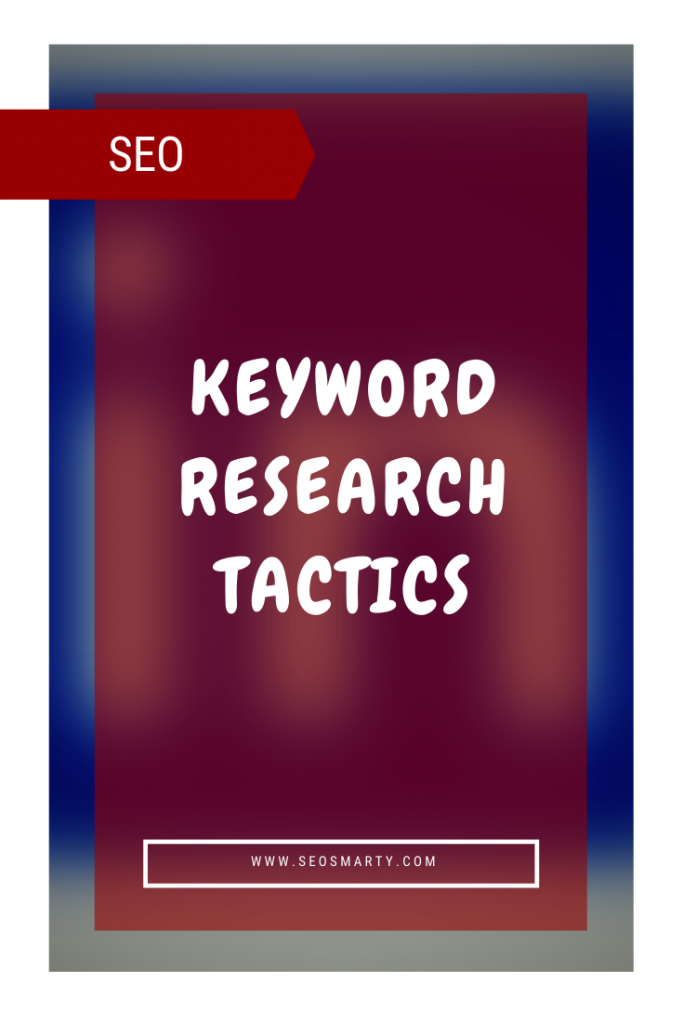 Keyword research, the bread and butter of my trade.
Everything, from SEO to content marketing to customer engagement, is hinging on finding and cornering the best and brightest keyword combinations within my little slice of the industry. So I am always looking for new ways I may have been missing that help me do that.
For the most part, you probably have the process down to an art (if you feel stuck, here are a few great keyword research tools for you to diversify the process). You know the steps, you are aware of how to use the data and have been doing it for long enough that you have watched the resulting benefits rolling in.
But could you be skipping a couple of the more creative tactics in keyword research? I was for a time. Here are some to consider implementing (if you weren't already).
1. Organize Your Keyword Lists Properly
Long gone are the days when we had to create a landing page for every little variation of a keyword we were able to find. I am glad our industry is forced to evolve into a more integrated and smarter tactic.
These days search engines prefer long-form expert content that covers a lot of related concepts and is organized well.
Content structure starts at keyword research level – therefore keyword list organizing is a crucial step (which is overlooked by many content publishers, sadly)
Keyword clustering isn't new but it's more frequently discussed these days because it helps structure your content and optimize it for a lot of related terms. A more common approach to keyword clustering is finding a common term and going from there. This approach is very limiting but luckily we have more advanced tools at our disposal. Here's a detailed keyword clustering guide I wrote for Search Engine Watch.
2. Research Questions Behind Search Queries
Google search offers a great way to research what people are wondering about when they type a query in the search box. We have all seen the expandable section that provides the question, offers a bit of an answer and allows the reader to click-through to learn more: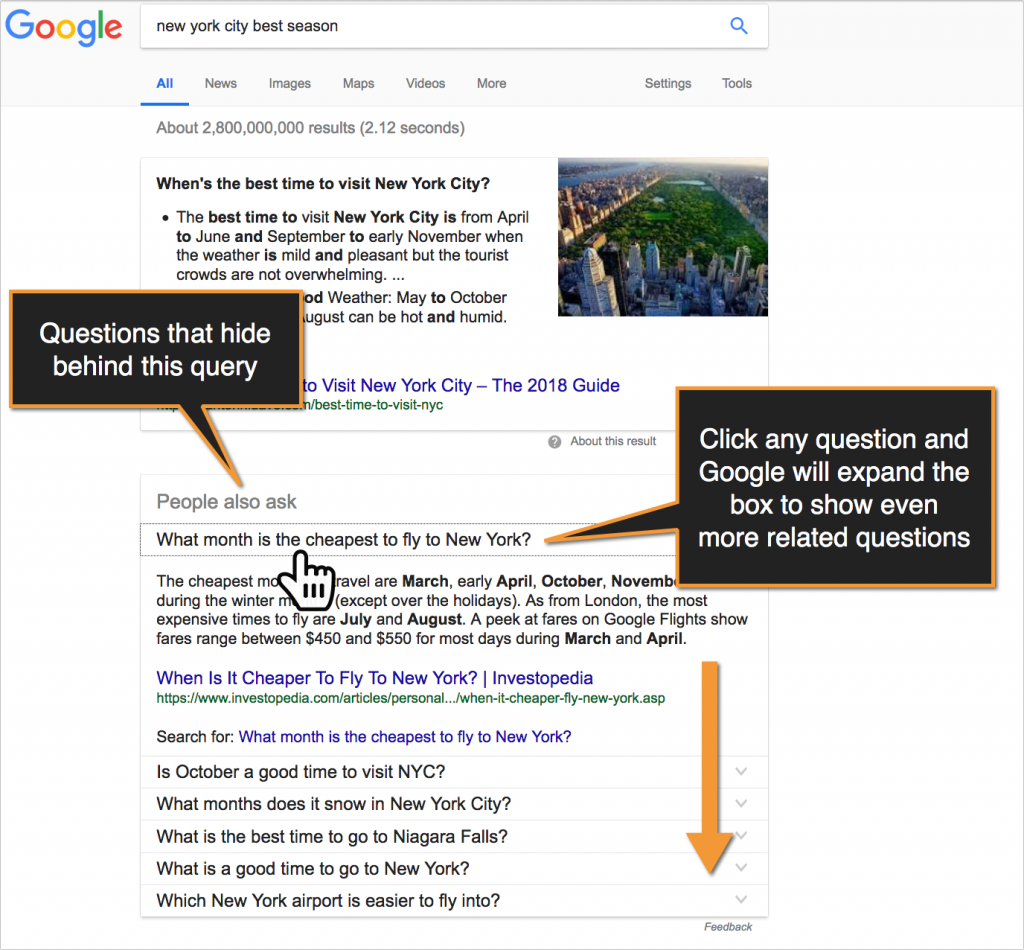 More than that, it provides a chance for researching niche questions and thus understanding your audience better. That makes answering questions, especially niche queries that fewer sites are trying to answer, an awesome strategy.
Covering niche questions can diversify any site's organic rankings:
"People Also Ask" results help you create better-targeted content (and attract more organic users)
"People Also Ask" results are closely connected to Google's "Featured snippet" algorithm, which means that covering them in your content can give you additional exposure in search
We don't know how exactly Google finds these questions and how its algorithm decides whether a certain question deserves to be listed there. But after years of using and optimizing for Google, I can be fairly sure that paying attention to whatever Google is showing is a solid marketing strategy.
Make "People Also Ask" results a part of your content research and optimization process. Look for the questions people are asking that you are uniquely qualified to answer. Then create content addressing them, attracting more organic leads and building your site authority.
Featured Snippet Optimization tool (Disclaimer: This tool is being developed by the company I work for) is the only way I am aware of that helps users discover more related questions based on Google's "People Also Ask" results.
Simply run your domain through the tool for it to check your current rankings, grab all "People Also Ask" results it can find and generate the list sorted by the number of times each question popped up for your site's important search queries: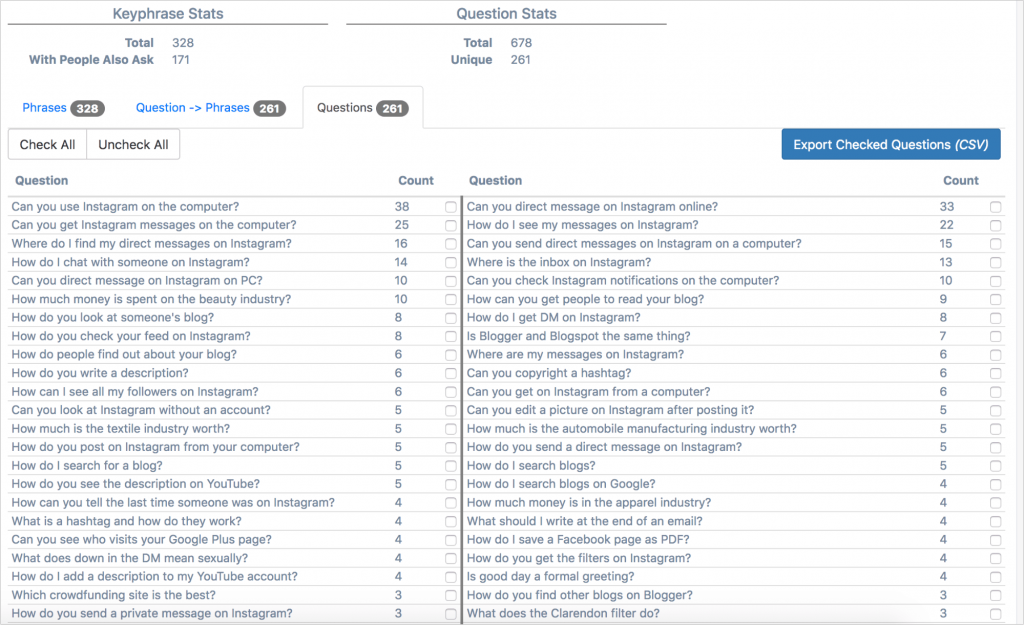 Check any questions you feel like covering and click "Export" to get your choices in a handy Excel file. Use this file to structure your content.
It may be a good idea to run your competitor's domain through the tool too in order to see where you can expand your research and which questions they are focusing on.
Apart from content creation, there are many more ways to use the results from the tool:
Optimize existing content to cover the identified questions
Create new content to address questions that are not covered yet
Add product Q&A to related products (This may help get product pages featured in Google).
Add a Frequently Asked Questions section or a Knowledge Base to your site and update it regularly with more and more questions you come across
3. Use Social Platforms For Keyword Validation
The platforms we have access to these days provide so much opportunity to understand your audience better by simply watching and recording what they do and what they talk about.
Social media is a goldmine of information, as well as a great way to directly engage with customers, would-be customers and influencers. You can also use it to validate your findings when it comes to keywords.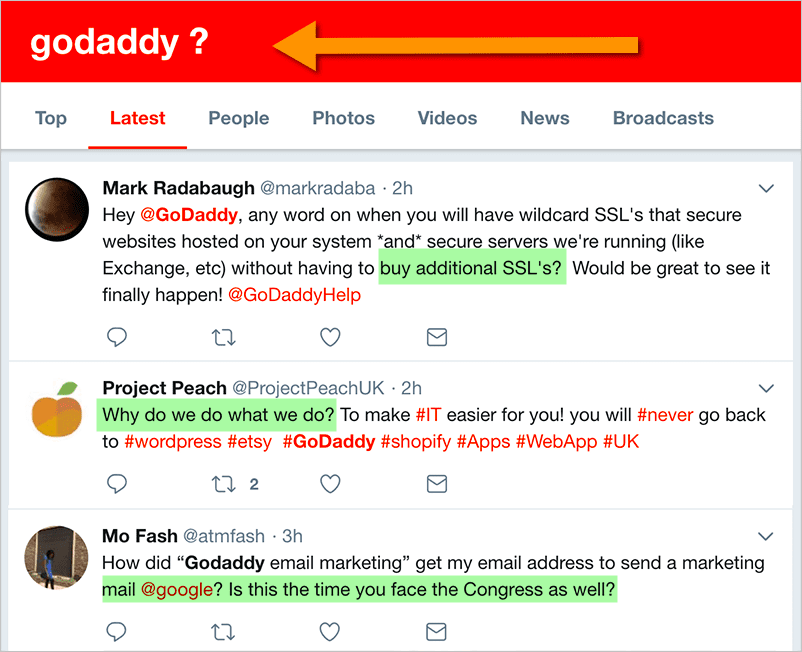 Because the influence of social platforms is so intense, keywords are not just important when it comes to general search. You can get some great insights from social media or even a way to establish a whole other style of keyword driven campaign. Since so much referral traffic comes from social media platforms, there is no excuse not to make it a big part of your efforts.
There are dozens of tools you can use for social media monitoring (Cyfe, TweetDeck, Hootsuite, SproutSocial… Here are more monitoring tools to bookmark.) All of those and the many others that exist are great, efficient methods of gathering social insights. But don't underestimate the power of good 'ol fashioned search and sort on the social platforms themselves. Adding a bit of human element means you have a better chance of establishing complete lists that use imagination in the search, something automated tools lack.
Use tools to monitor social media context but play with different search operators to find those that work well for you. I, for one, love using and monitoring question search:
The reason social media should be used for keyword research is that it provides real-life context: Actual people talking about your core topic. In this sense, tools that analyze social media context and provide related terms and hashtags can provide additional data for you to work with. If you need an example, try running a free trial report through Keyhole: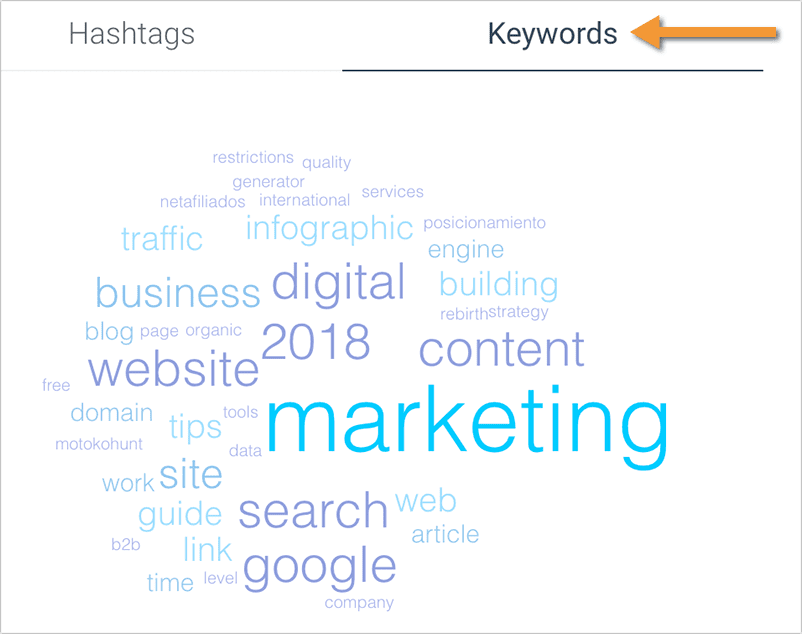 4. Use Semantic Analysis
"Intent-based Q&A" is what is running Google's featured snippet and People Also Ask algorithm, and much of it relies on semantic research.
Therefore using semantic analysis to identify some niche patterns. Text Optimizer is one of those tools I use for just about any brainstorming and writing task, and it is quite helpful for researching questions as well: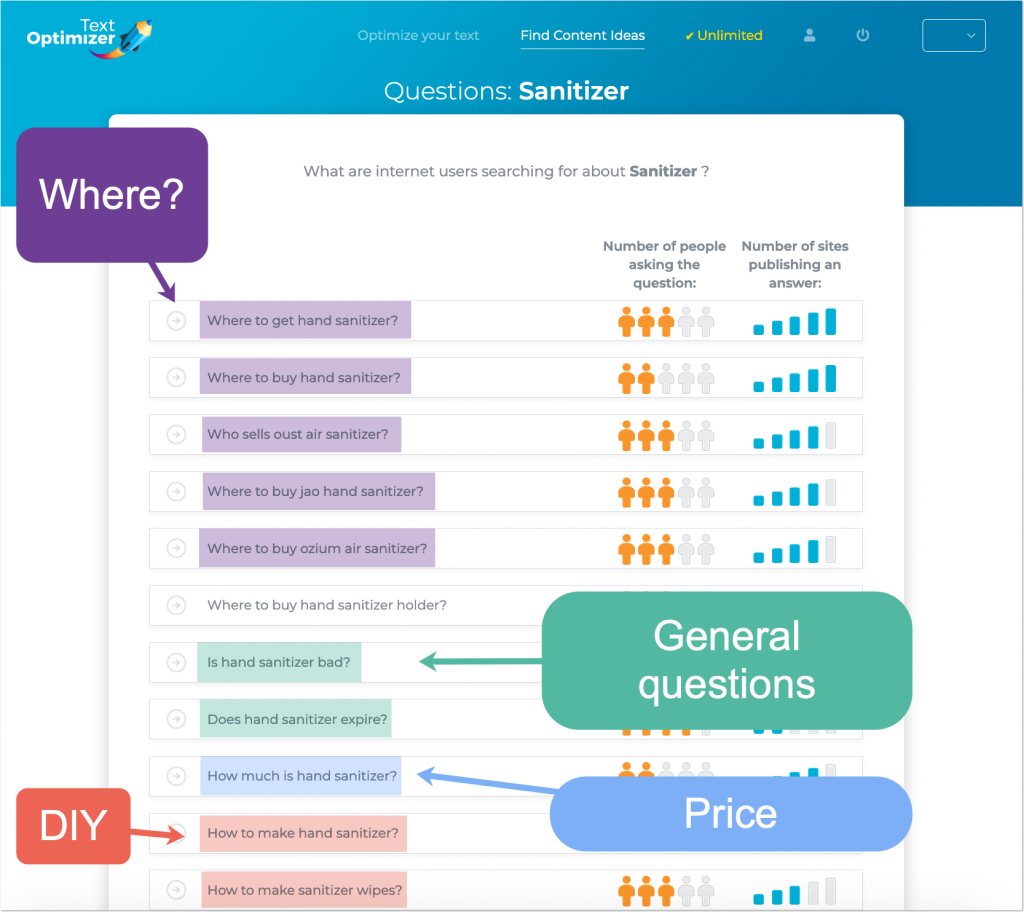 5. Monitor Competitors' Keywords (and How They Use Them)
Your competitors are dominating their own keywords. Maybe you should be following their example. To do that, you need a couple of tools that will help you to find out what they are targeting and how they are doing it.
Free tools really don't have all the features you need (though they can still be awesome for supplementing your efforts), so you need to be prepared to invest some money.
For an in-depth competitive insight try Spyfu. Their data dates back to many years ago. In fact, I think it's the first competitive intelligence tool I've come across in our industry
6. Expand to Related Keywords
Sometimes you just need to see what other key-phrases you could be using in order to be inspired and improve your research. I have lost track of how many times I have gotten a whole new campaign started, or even found content ideas, using this method. Though it used to be harder, having to be done manually or with some less than stellar research tools that required a few extra steps.
I personally love Buzzsumo the most for this task because it has some of the most thorough insights and analytics you could hope to find. That includes both search keywords and social media and content information. Since I use content as my primary marketing foundation, it is amazingly helpful. Its Question Analyzer feature is a great way to expand your initial keyword lists with related terms and phrases: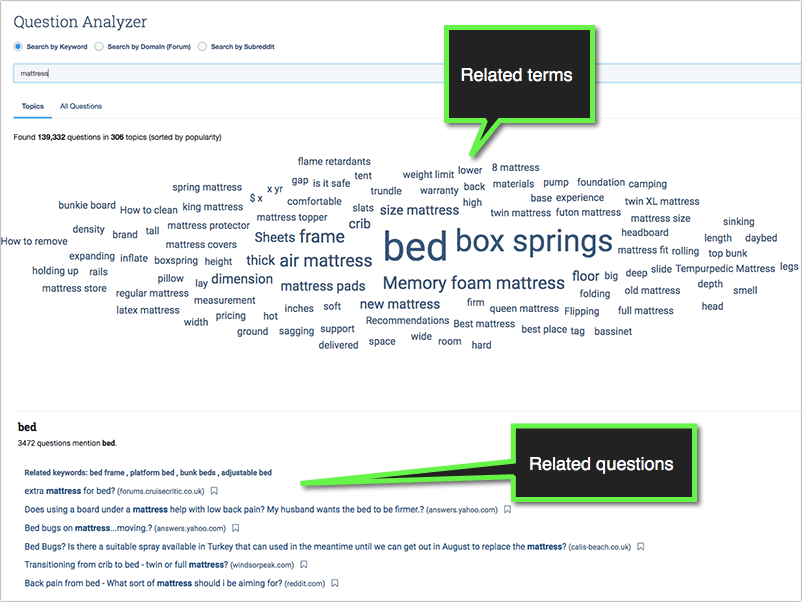 Keyword Tool touts itself as an alternative to Ubersuggest and claims to gather twice as many suggests. I have found that while that is technically true sometimes, it can be misleading.
They aren't always the most relevant keyword results. But I like how it gives some direct sources, like Bing, Amazon and eBay.
Keyword research is useful on so many levels, from content brainstorming to gaining organic visibility. There's no one perfect way to do that.
7. Your Own Analytics
There are not many tools these days that show which keywords are currently sending you traffic. Search Console is one that's left but you are likely to know that one already.
Finteza is an additional tool that still collects keyword data and even shows how those clicks are interacting with your sales funnel.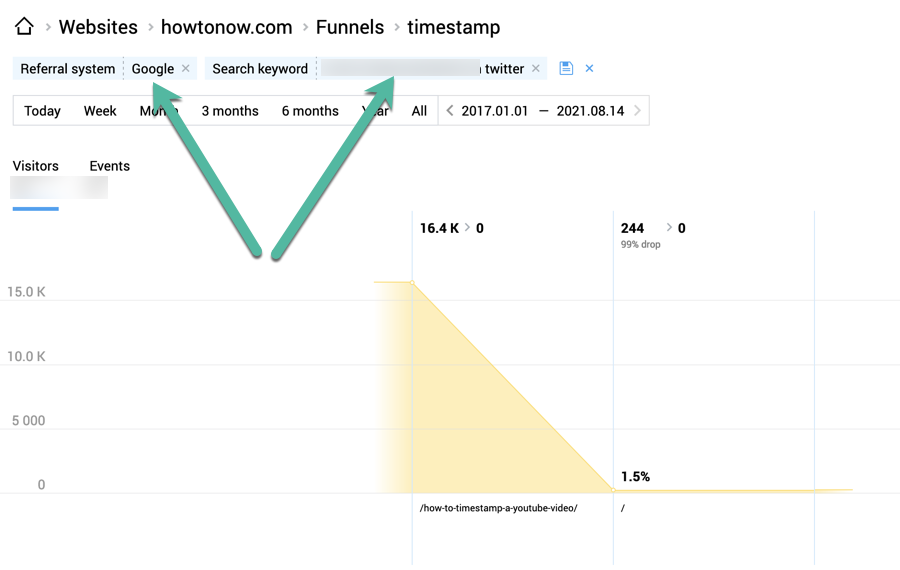 Over to you: What does your keyword research process consist of?
Do you have some tips we missed? Do you know of a good tool to try? Let us know in the comments!
The following two tabs change content below.
I am the owner of this blog as well as Brand and Community Manager at Internet Marketing Ninjas and Founder of MyBlogGuest, MyBlogU and
ViralContentBee.com
About Author