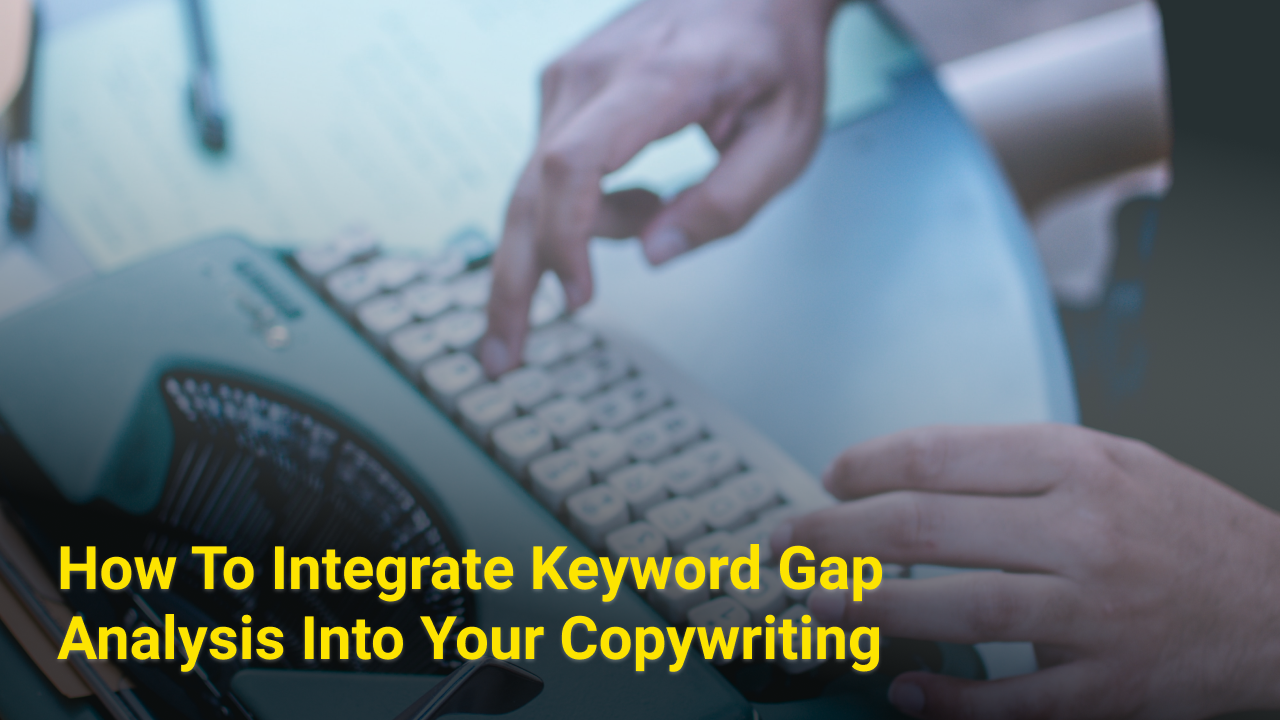 Today, the digital marketing landscape is very important. Every business has to have a strong online presence to generate traffic and meet customers' expectations. 
This is where SEO copywriting comes in. The art and science of producing online content that both search engines and people love, mastering SEO copywriting become the key to creating content that will rank high on Google's search engine result page (SERP).
Among the many SEO techniques, keyword research and competitive keyword analysis (aka keyword gap analysis) play a huge element in SEO copywriting. 
According to Westebbe Marketing, bloggers who are focused on SEO reports and heavily invest in keyword research for their posts are more likely to see strong results.
In fact, numbers show that the results actually double when these bloggers usually or always do keyword research for their posts when compared to bloggers who only do it sometimes. 
It's evident. Keyword research is fundamental to creating a performing copy. 
However, to truly understand what good copywriting entails, let's get a quick look at what poor copywriting means. 
What is Poor Copywriting?
Poor or bad copywriting is confusing, has no substance, and doesn't convert. The problem is, nobody writes bad copy on purpose. So, if you ever find your content or sales message not converting, it is most likely due to one of these two reasons. 
One, you most probably lack the basic knowledge on the principles of copywriting and are writing copy for yourself and your company, but not for your customers. 
For example, your copy may be singing praises about your awesome product but does not answer your prospect's question of, "what's in it for me?"
It may be a simple principle but many new marketers often fall into this trap and talk only about themselves. Just take this copywriting example by Rareloop.
The homepage copy reads "We're digital artisans. An expert team passionate about crafting bespoke websites and apps." which only speaks to their ego and doesn't give readers a clue what they are about.  
Second, your keyword research is not done properly. 
Many writers often create their copy first and think about SEO later, but this becomes only about inserting keywords rather than writing a copy that answers search intent.  
When you have your target keyword in mind before you put pen to paper, your writing will sound more natural and engaging, instead of being awkward or forced.
And if that's not the case, another scenario is you have most likely selected a keyword that seemingly fits but isn't relevant to your audience. 
As a whole, the key to good copywriting has always been writing based on pre-selected target keywords that you know will be driving relevant traffic to your business.  
In fact, good copywriting follows a certain framework and here we are going to show you how – by using keyword gap analysis to create converting content. Now let's get started. 
Learn more on how to use Keyword Gap Analysis to boost SEO traffic.
It's important to get into the habit of researching your competitors and keywords before you start writing your copy. 
A keyword gap analysis considers both your competitors and keywords as it compares your rankings to other domain's rankings to identify keyword opportunities. 
This is an extension of ordinary keyword research and allows you to understand your strengths and weaknesses in relation to your competitors. Using this data insight, you can better gauge how you should refine your keyword strategy.  
Through this, you can find sales-driving keywords in the buyer's journey that you should be prioritizing in your content creation to drive site traffic. This may include hidden keywords that sometimes you or your competitors may not be aware of. 
It is only when you have these target keywords that you can create better copywriting to get higher rankings and better connect with your target audience. 
Besides, keywords can be a great way to start your content if you have no idea what to write. Not only are they a data-driven source of inspiration, they are more likely to get you potential customers for your site!
Are you convinced now? To integrate keyword gap analysis into your copywriting, here are three questions to guide you through the process. 
How to Research Your Competitors? 
Before anything, you need to first know who your competitors are. 
In digital marketing, almost anyone and everyone can end up as your competition. In addition to direct competitors, you are also competing with indirect competitors and other businesses for the same target market.
In this scenario, knowing who your competitors are and their keyword strategy can be a determining factor in winning the rankings. A quick Google search for your industry keywords will show you the leading websites in your niche. 
Additionally, to find low-hanging to middle-range targets, you can plug your website into competitive analysis tools like SimilarWeb or Alexa. 
On SimilarWeb, you'd want to pay attention to the similar websites section to find businesses similar to yours. Check out these competitors and select those that you find are suitable targets. 
To narrow down on your competitors, get a deeper understanding of them through research. Read their reviews, customer feedback, Google search engine results for their brand and see where they stand in the industry. 
Find out what people are saying about the business and see if there are any opportunities or gaps that your business might be fulfilling better. 
Once you've identified your competitors, it's time to run a keyword audit for each domain to start researching their keyword assets.  
How to Research Keywords? 
To look into their digital marketing strategy and come up with tactics to outrank them, you need to understand your competitor's ranking keywords. 
Here, we suggest using BiQ Rank Intelligence to uncover your competitors' keyword rankings and important data. Our tool is easy to use and you simply need to insert the domain link and set your keyword discovery range from #1 to #20 with traffic equal to or more than 100.
This is so that it will filter out only valuable keywords that you should be focusing on, without the noise. But please feel free to set your own metrics. 
Most importantly, do this for your domain as well as all your competitors, and move them in a spreadsheet. 
Make sure you list all the keyword information, especially the SERP features and ranking URL that is shown in our BiQ tool to draw out valuable insights. 
How to Use Keyword Gap Analysis In Copywriting?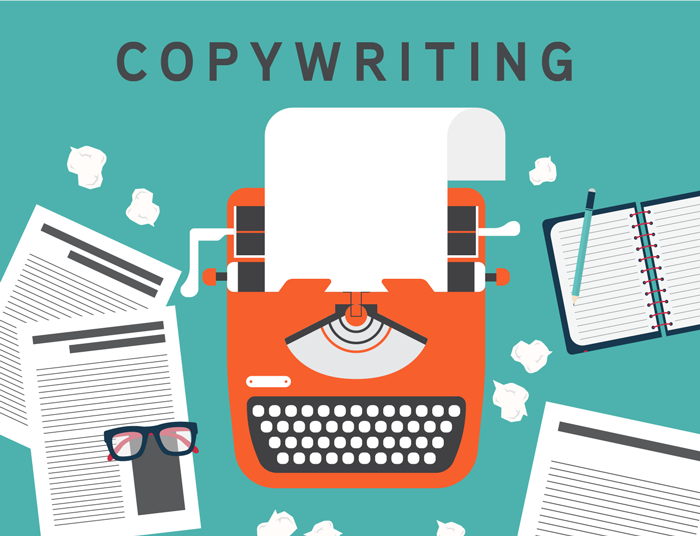 Now that you have the necessary keyword rankings data of your website and your competitors, it's time to compare and check your keyword rankings against your competitors to gain better insights. 
Generally, what you are looking for are: 
Valuable keyword opportunities your site is not targeting
High-volume keywords in which your site is ranking in #4 to #15 which you could boost 
Start by comparing your ranking keywords to your competitors' and see if there are any missing keywords. By keeping an eye on the successful keywords your competitors are ranking for, you may find new opportunities you originally thought were irrelevant. 
Next, have a look at common keywords that both you and your competitors are ranking. Sort these keywords by ranking URL and check to see how your competitors are doing and also how well you are ranking compared to them. 
According to a report by Ahrefs, the average #1 ranking page is most likely to rank in the Top 10 results for nearly 1,000 other relevant keywords.
That's why make sure to identify and collect these semantic keyword groups that were included and optimize them in your content for a boost.  
Additionally, take the chance to compare how many keywords you and your competitors are ranking for in an article written on the same topic. Compare and identify which content you can further optimize and improve on. 
You may also want to find what strategy each competitor has adopted to secure a ranking for a certain keyword. If you find competitors taking additional effort to secure a specific keyword, this is a signal that you should start paying attention to the keyword as well. 
Overall, what you want to look at when comparing your keyword rankings and your competitor's keyword rankings are the keyword patterns. 
Take note if the website is ranking for mostly long-tail or short-tail keywords, high competition or low competition keywords, keywords with an answer box, and more. The idea is to gather keyword insights to strategize methods you can stay relevant among your competition. 
Our other tool, RankingGap can help you find out the keywords missing in your website by comparing yours to your competitors' websites!
To make your keyword gap analysis more efficient, you can also sort your keywords into these categories:
a. Keywords you rank for, but they don't
One of the best methods to grow your traffic exponentially is to focus on your high-ranking keywords to build on your keyword strengths. You can do this by examining your top rankings and find semantically related keywords you have yet to target and optimize them into your existing content. If the keyword warrants new content, write a new article and interlink it with your existing content. Since Google already takes you to be the authority on the topic, this will make it easier for your newer content to rank well too. 
b. Keywords they rank for, but you don't
Sometimes, you may not always have the luxury of low competition keywords. When it comes to this category of competitor keywords you are not ranking for, you want to focus on finding the keywords that give your competitors the highest ROI. Here you want to identify the common recurring keywords your competitors are after, what they are doing to rank for them, and how you can beat them. Try looking for gaps that are yet to be filled or try tackling the keyword using a different angle to outrank your competition. 
c. Hidden Valuable Keywords Not Used by Competitors
This category consists of valuable keyword opportunities. If you manage to find keywords with high search volumes that haven't been targeted by other SEOs in your space, make sure to prioritize these keywords first.  Since your competitors are not aware of these keywords, there's a first-mover advantage here, so make sure you target them immediately to secure a better foothold and position.
Start Writing Your Content
Now it's time to use those keywords and start copywriting. While you may now be targeting the right keywords, keep in mind that it's not just about keyword inclusion. 
To win at your keywords, you should aim to create useful, compelling, and valuable content that people will gladly promote on social media platforms. 
Again, great SEO copywriting is for both people and search engines. 
To help make sure you fulfill both criterias, you can check your written content using our BiQ Content Intelligence. 
Because not only is the tool handy enough to check your paragraphs for sentiment analysis and readability, it also compares your content WordGraph report against the Top 10 ranking search results of your keywords to help you optimize your relevancy. 
All you need to do is edit according to the suggestions and score a healthy SEO mark. Then naturally, this will help your content rank better which generates higher SEO traffic and raise better visibility and brand awareness on Google SERPs.
Check out our ultimate guide to Keyword Gap Analysis to build a solid strategy and outrank your competitors!
Conclusion
All in all, great copywriting is founded on the basis of good keyword research fundamentals. 
By considering both keywords and competitors, doing a keyword gap analysis is your answer to connecting your writing to your potential paying customers. 
So make sure to follow the steps in our keyword gap analysis guide before you start your SEO copywriting. 
Updated: 21 July 2021
About Author