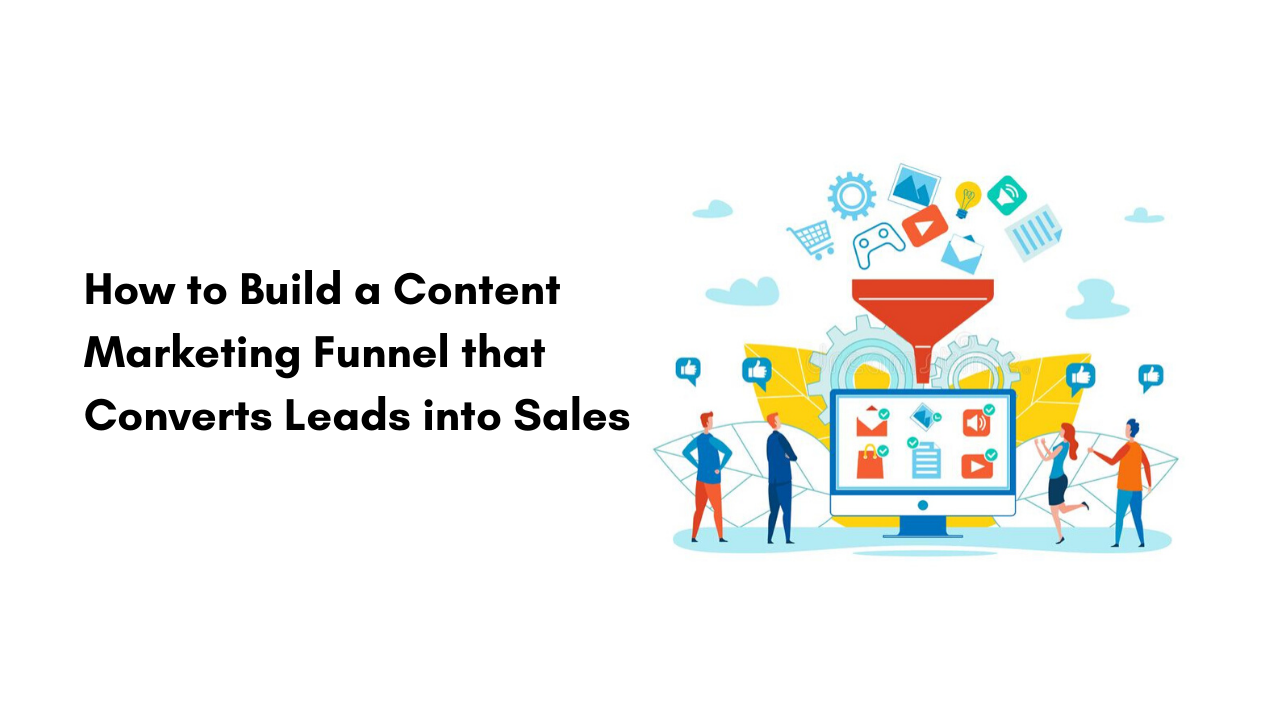 Imagine if every new visitor to your website is a buyer. Not someday in the future but right then on their first visit as they enter into your sales funnel. How much profitable would your life as a marketer be? 
Thing is, selling isn't that simple. In fact, it is probably more difficult today as a result of the customer's access to information and competitive deals. 
However, according to Demand Metric, 70 percent of people would rather get information about a business from an article or blog post compared to a traditional advertisement. 
What this says for content marketing is that it is now more important than ever to create content for every stage of the buyer's journey.
As a consumer ourselves, we have most likely been pushed through other business' content marketing funnel whether we have realized or not. 
Here's a scenario. You are browsing online for some marketing tips when suddenly you become aware of a new funnel tool. You feel intrigued but decided to learn more before you make your purchase. 
What processes do you go through before deciding to buy? Do you research on the brand? Do you look up reviews? Will you go through platforms to see where you can get a better offer? 
It's the same for almost every customer. Before we decide to buy something, we will always go through some research reading. That's the reason why it is important to design a content marketing funnel to guide your leads and transform them into customers. 
What is a Content Funnel?
A content funnel is a marketing funnel strategy that primarily focuses on creating content to bring a new lead closer to a sale.
In this framework, every piece of content you create is not a simple case of outranking your competitors, instead it is an opportunity to inspire your readers to take action. 
Your content funnel will help you map your content to the marketing funnel. Once you do so, you can attract more potential leads and boost conversion rates.
In a way, you can say that this is a strategy of aligning your content creation with your sales marketing funnel.
You've probably seen a sales funnel at some point, and though the content marketing funnel works very much like a basic sales funnel, here we will be focus on the type of content for every stage of the buyer's journey.
Content Marketing Funnel Stages
Like the basic sales funnel, the 4 stage content marketing funnel fits into the stage sales funnel which include:
Top of Funnel (ToFu) – Awareness stage where it aims to grab attention and generate traffic to the business.
Middle of Funnel (MoFu) = Brand awareness and is meant to educate and inform the audience. It is associated with lead generation and customer nurturing.
Bottom of the Funnel Content (BoFu) = Decision and Action stage whereby it is focused on conversion to a paid service or product. 
In the content marketing funnel, these 3 stages funnel are labeled as:
Discovery
Consideration 
Purchase
Retention
Awareness Stage Content
People can't buy your stuff when they don't know you exist. At this top of the funnel stage, your content should be aimed at leads to help them discover and remember you.
When it comes to the awareness stage, we are talking about pain point and brand awareness.Content in this stage should tell potential customers as much upfront value as possible while requiring little commitment  
The content at the top of the content funnel is mainly meant for awareness. It is the first stage where you can really attract your audience's attention.
The content at this stage is for brand awareness. Your content has to offer value and make a first impression whose importance is well known.
The content at the top of the funnel content can serve several purposes. It can either answer questions from potential customers or solve any problems they may have. Therefore, the content at the top of the funnel cannot be given with compensation in mind, it should be offered for free.
Since the content you are putting out at the moment is meant to inform, there are certain types of media that you can use to present top of the funnel content.
Blog posts are an ideal way to increase brand awareness. You can simply provide your audience with the information they need in the blog post when they are searching for it.
Webinars are also a great avenue to offer information to unaware visitors to your site. They can comprehensively learn about your business and you can even test them about it.
There are few ways to direct customers than a guide. A step by step guide makes it very easy for customers to explore elements of your site.
Many people prefer audiovisual content to other forms of communication. Videos are hence a great way to present content at the top of the funnel.
Interest Stage Content
Content at the middle of the sales funnel is meant to convert visitors to your site into potential leads. After you have offered content to a customer with value for free, it is time for you to convert them to a lead.
It is at this stage that you start showing people your products or services. For visitors to your site, this is an evaluation and consideration stage.
Middle of the funnel content should speak directly to your audience and show them of what aid your business, and subsequently your products or services, can be to them. You should highlight your best product and services in this content.
Your content should also be showcasing what sets you apart from the competition. Give your audience a reason to stay on the site and not leave to go to a competitor.
At this stage, you can also gain customer information by offering something in exchange for the information. The visitor should feel that the offer is good enough to trade to be part of a mailing list or any such list.
That way, you can start to establish rapport and build trust with a lead. You can begin to foster a relationship that can last for quite a long time.
Case studies are a type of content that can be used at this point. They are great informational tools that can positively mirror your business.
How-to articles are another outstanding way to provide in the middle of the funnel content. They will help you present your business as a solution to the customer's problems. 
Decision Stage Content 
Simply put, the bottom of the funnel content marketing is meant to convert potential leads into paying customers. You will have already nurtured those leads which should have informed them, given them value, and offered them a chance to evaluate your business.
By this stage of your content marketing efforts, your leads should have gotten to know your brand pretty well by now. Your offer should turn them into a paying customer as naturally as possible.
Content at the bottom of the content funnel needs to be top-notch since it is a take it or leave it stage. It is your final pitch to get leads to finally pull the trigger so you can either close or choke.
Converting leads into customers is no easy task. Personalized content is crucial at this stage.
There are basically two forms of content at the bottom of the funnel: reviews and testimonials. Feedback from prior customers is vital for leads to pay for your offerings.
You can use testimonials and reviews to your benefit and get leads to become your paying customers.
Retention: Beyond the Funnel
Once you have your customers, your goal is to keep them. At this stage, your content creation should focus on retention and creating repeated buyers.
At this point, one of the most effective content is to create emails.
Emails have been proven to have the highest return on investment as far as content marketing is concerned. On average, they have a return of $32 for every $1 invested.
By pairing your content marketing efforts with mail marketing, you should see results far beyond your expectations. The best thing about email marketing is that you can automate it.
When you can build up a good list of email subscribers, you can more easily and accurately deliver content to your audience. You get a higher return for a lower price than other avenues.
Properly Interlink Your Pages to Avoid Leaky Funnel
Before you're done, you should interlink the three sections of the content funnel to seamlessly move your target audience from the top to the bottom. It will be easier to convert leads to buyers in this manner.
The most vital aspect of the content is to ensure that they are interlinked. For example, if you are targeting users about weight loss. 
The best way to do this is to create a lot of content with the same keywords but to be used for different intentions. Be it to spread information on the healthy way to lose some weights, provide guides on different exercises to lose weight, or promoting different tools that can be incorporated into a weight loss program.
Bottom Line: Be Aware of Your Aim for Each Content
The content funnel is ultimately about making content with a goal. The aim of the content will determine when you introduce it and its place in the funnel.
Therefore, whenever you are creating content for your site, you should ask yourself, 'what will this information do for my audience?" The results will be exceptional if you do. 
Updated: 20 July 2021
About Author