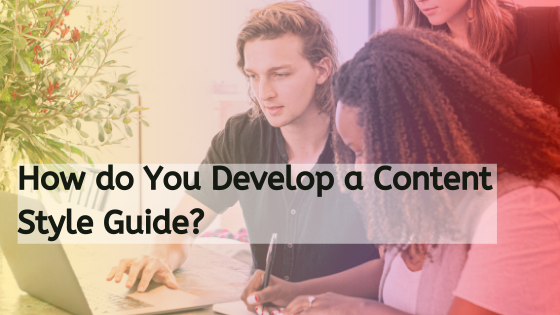 Do you have multiple writers writing for your website? Or are you a writer yourself working on different projects like website copy, emails, newsletters, blog posts, and more?
The way you write matters when it comes to expressing yourself before your audience. That is why you need to know precisely what governs your style of writing.
For every brand, consistency in style, grammar, tone, and punctuation are essential tools to make your content enjoyable and engaging. All this can only be achieved if you have a content style guide – and stick with it.
Content style guide creates uniformity besides allowing your content to entice the reader. So, how do you develop a compelling style guide? Read on to find the right answers.
The Importance of Style Guide
A content style guide describes a set of organized rules that you need to follow for your copywriting.
Such rules will help you when creating website content like social media posts, blog articles, email content, eBooks, webpages, and any form of online writing.  
i)It Promotes Consistency
At this age of information technology, people are getting smarter each day. This is to say that if your brand is not consistent, they will easily notice. 
For instance, if you create compelling and engaging content on one platform but submit substandard content on another, they may not recognize your brand. Therefore, you need to maintain consistency to allow your audience to easily identify your brand.
When you think about Apple's copywriting, what comes to your mind?
It's usually attention-grabbing, descriptive, but also sounds crisp and professional.
It's only possible for me to describe their copywriting style because it has been consistently not only for all of its marketing efforts, but also throughout the years.
Stay consistent, and your clients will remember you better.

ii)It Gives Priority to Your Audience
The idea behind content style guides is to enable you to communicate more effectively with your audiences. What you include in your style should meet their needs and expectations in every content you create. 
Let's look at Apple again as an example, they are a tech company and offers products with a premium price tag. Now, how can they wow the crowd and make them overlook the hefty price tag?
Copywriting wise, Apple always make sure to dash out the specs of their products in an easily consumable way, and turn it into a wow factor.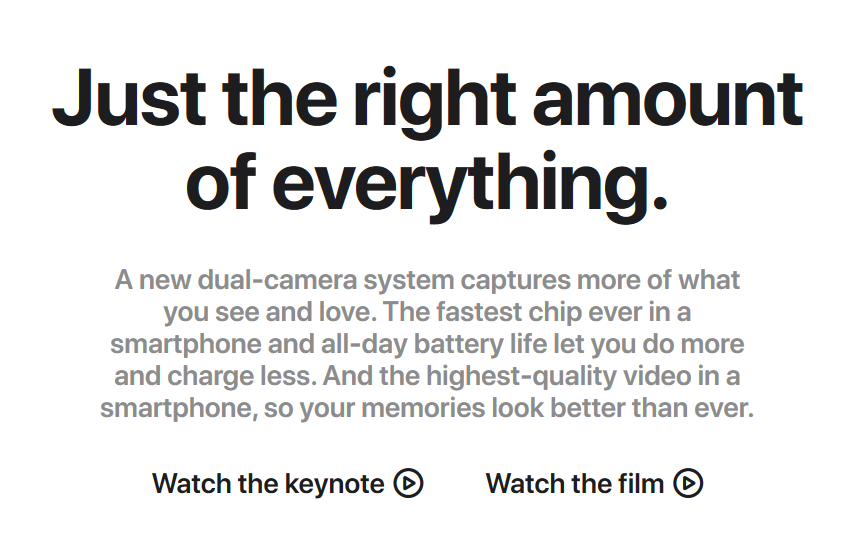 They know those willing to drop big bucks are expecting to get the best. And through their copywriting, they make sure to promise you the best.
This is the reason why your content must be relevant to your targeted audiences' behaviors, interests, and activities. In other words, your style guide should give priority to your audiences' needs in a more impactful way.
iii) It Encourages Good Practice
The first step in creating the best content for your target audience is to carry out a thorough research on the subject matter. 
A good content style guide is created with purpose in mind.
Your brand, business goals, audience, and close competitors will influence your content style guide as well. This means that you should strive to get more insight into what you are trying to present to your audience. 
Apply the knowledge you have acquired through different means such as discovery sessions, stakeholder interviews, and content audits. All these can be a good starting point. Granted that it's helpful to help build your personal brand color, appeal, and style, to your targeted audiences.
iv) It Creates Good Content
A content style guide is all about how you communicate with others. This is important, especially when creating a brand for a particular audience.
Despite the style guide being a practical resource, it is also a commitment to creating relevant content. So punctuation, formatting, and grammar should determine the quality of your work. 
Luckily, the content style guide helps you to keep all this in check. Other elements such as trends, personality, and brand values come in later to make your content even better.
Steps to Creating a Style Guide
Here are the steps to follow:
i)Express Your Personality in Three Words
Look out for three important words that describe your personality. Also, make sure to add an explanation of what the three words mean. 
For example, a single word can have several meanings to different people. By providing the meaning of each word, you will help your audience to understand your message better.
Are you young, ambitious, and friendly? Or are you traditional, precise, and details oriented? 
With this firmly in mind, it can greatly change your brand's image through copywriting.
ii) Find Out What Makes You Stand Out in the Crowd
In this step, you should only focus on relevant information about what gives you an edge over others.
Don't dwell so much on controversial content in a bid to capture the attention of your audience. Just go straight to the point and state clearly what makes you or your brand unique from your competitors.
For example, TOMS is a footwear brand, but they are also known for their eco-friendly and charitable approach. Because they made sure that everyone knows about that.
Be like TOMS.

iii)Pay Attention to Your Audience
You need to know what your audience could be thinking when reading your content. This helps you create something that will stand out to them more, and thus closer to their heart.
They might be used to their usual brands but still looking for better options. Take advantage of their situation and pay attention to what they want, can you offer a better price? Or perfects round the clock customer support? Highlight those to turn a visitor into a customer.
Also useful, is to find out as much as you can about how they communicate. 
Take advantage of their situation and pay attention to what they want, do they need instant customer support? Do they prefer you to provide a comprehensive Faq page? Then set the tone that is the most approachable for them.
Ask yourself if their form of communication is formal, casual, or humorous. Once you have this information at the back of your mind, you will find it easy to create content that your new audience will like.
iv) Don't Force Engagement with Your Audience
The next step in developing good content is engaging your audience. Let your tone be their guiding principle when reading through your work. 
But don't let them feel that you are forcing engagement with them. Just relax and let everything else fall in place.
Things To Consider When Creating Your Content Style Guide
i) Choose Your External Style Book
Several established manuals for external style books do exist out there. Each of them can give you a solid foundation when creating your content. No wonder most companies use one of the following external style books to creating high-quality content:
ii) Grammar and Punctuation
After picking your external stylebook, the next task is to use the set the rules on grammar and punctuation.
With punctuation and grammar, you must take into account any common issues arising while creating content, capitalizing names, titles and many more. Also, you must know when and when not to apply abbreviations, Oxford comma and certain terms you are likely to use so often. 
Or when it's ok to not follow the grammar and punctuation rules from the style guide.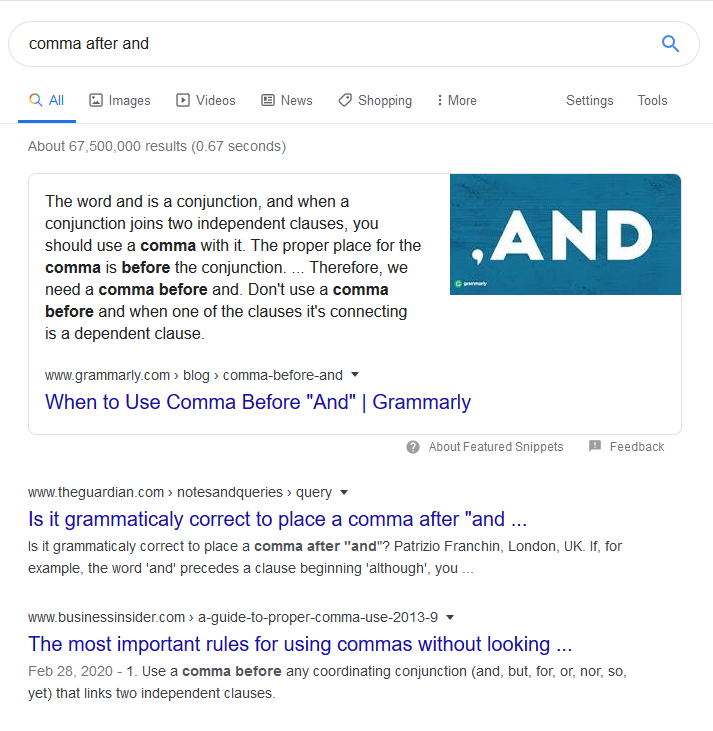 iii)Style and Tone
Consider the following situations:
Whether to use a passive or active voice.
Writing in the first, second or third person.
How to handle legal language and jargon.
These details can really make or break the consistency of copywriting styles across your different platforms and copies, so do not leave them out.
iv) Your audience's persona
Is your potential audience professionals? Are they baby boomers? Or are they stay-at-home moms? You should make it known in the content style guide who you are writing for, so you can write to them better.
Creating a detailed audience persona can help your copywriters to craft out more precise copies that can strike a chord with your readers. Building that much-needed connection.
v) Types of Content
Content is available in all types but only a few are right for your audience.
In this regard, your content style guide must take outline and enlist only the most relevant content that can best showcase your brand while highly reachable for your targeted audience.
Focus more on decision making while keeping your target audience in mind. Examples of content that you may use include videos, audiobooks, podcasts, images, infographic and blog articles.
vi)Formatting
Do you want first-line indent? How long should a paragraph be? Are long-winded sentences ok?
You should set some rules on formating to make sure all contents' formating are uninformed and you do not spend precious time deleting spaces, or combining paragraphs.
Final Thought
When it comes to creating content, you need to adopt a guideline that governs your style.
The content style guide should be created meticulously, with all details and situations considered, in order to guide you throughout your work, helping you to come up with engaging and compelling content for your target audience.
I hope this piece has been helpful to help you in creating a content style guide for you and your copywriters so you can pump out more content that is consistent in quality, add points to your branding effort, and helps you connect better with your clients.
Updated: 21 July 2021
About Author