Ever wondered why as a freelancer, you delve into some websites and you feel like you have finally reached your haven, while on the other hand, you open some and you can't even wait for a second to close them immediately?
Well, the latter was my case last week when I was looking for some ideas on how to design my outdoor space in a minimalist way. The home page was jumbled up and this is just to say the least.
I couldn't wait for another second to close the website and continue my search. This is how profound your site architecture is to driving traffic and as in the example above- customers.
It is essential that in your quest for building an online presence, you don't get too excited and build a dormant website with little or no traffic.
This article will show you how your site architecture relates to search engine optimization (SEO) and how you can improve your site structure to get you your desired result- traffic!
What is Site Architecture?
Website architecture, otherwise known as site architecture or simply site structure, refers to how your website is structured. It covers every aspect of your website from the overall design to usability.  
Importance of Site Architecture
My friend has worked with a few clients over the years and often times we wonder why business owners and their web designers trivialize site architecture.
On the one hand, the site architecture covers the visual, functional and technical aspects of a website and as such, it is what makes a website good or bad.
A medical blog (name withheld) that was created about three years ago had so great difficulties in getting past fifty readers per article posted. About ten months ago, my friend was called to review the website and we changed nearly everything from the choice of colors, the navigation, content organization, management and a host of others.
We also introduced site maps, improved the interactivity and changed the URL link.
All these changes, however little they might seem, shot up traffic to the website brought big changes as they have been getting now get up to 600 viewers consistently per article for the last 7 months with the figures increasing.
On the other hand, there are just a few web designers and developers who understand what it takes to have a site structure that enhances search engine optimization (SEO).
There are other great reasons you should pay maximum attention to your site structure asides the visuals, and we are going to cover a few in this article.
1. Better crawling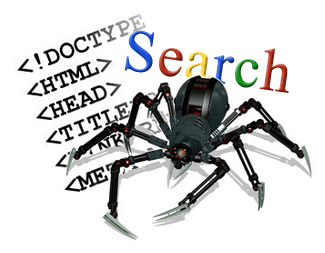 Having a superb website architecture not only improves your traffic, but it also aids crawling.
In simple terms, a good site structure equals good crawling. Crawling basically refers to an automated fetching of some website page by a software program commonly called a crawler.
Other names include spider, robot, bots etc.
Search engines like google do not automatically know what exists on your website. It is with the aid of a crawler or a bot that search engines get access to your website and index them.
By getting access to your website, your web page can pop up on the search list whenever an internet user searches something related to one of your website content.
It is no longer enough to write content every week on your blog. The discoverability highly depends on their SEO quality with depends on whether they were seen by crawlers which in turn depends on the structure or architecture of your website.
To put things in layman terms, crawlers do not magically detect everything on your website, even google has once disclosed that there are some web pages that may not be discoverable by their normal crawling process.
You can then imagine how things would look like for a website with poor architecture. It is important to point out that this is not to undermine the importance of keywords in your website contents.
Keywords, over the years, have proven to be one of the most effective tools to get your web pages to rank favorable on your search engines (what you call search engine optimization).
But at the same time, it is quite essential that you understand the process by which web pages appear on your favorite search engine and align your website properly so you can get your desired outcome.
Suffice to say that with a correct site structure, crawlers won't have a hard time getting through your website and indexing the pages for the ultimate reason- search engine optimization.
2. Easy navigation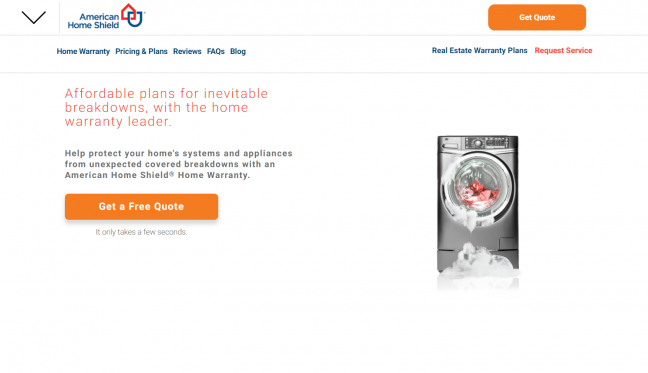 The importance of interactivity and usability of your website cannot be overemphasized. I cringe at the thought of going through a website where I have to concentrate all my brain cells to get to my desired web page. Yuck!
These horrible websites with poor navigation still exist and if yours is one of them, you should get it done as soon as possi… scratch that- immediately!
The key to getting traffic and likes is the ease of use of your websites. And again, so many factors come into play when it comes to improving the interactivity of your website.
A good structure improves user experience and reduces your website's overall bounce rate. Wondering what that means? Remember that time I hurried out of that disgusting website that caused me so much distress? Yes, that simply is a bounce rate.
It is an index that measures the total number of people that land on your website page without actually interacting with it and leave. Now, it is important to know how this affects your website in the SEO race.
Search engines especially Google can detect when users click on your web page. Want to know how?
Well, that is beyond the scope of the article. But looking at it, google knowing that users clicked on your webpage is logical since they showed users your page in the first instance.
So, when users click on your page and leave without any iota of interaction, this is a sign that users do not enjoy your website (not just the content, can be the structure as we have been discussing).
This leaves negative feedback, all culminating into one thing- lower ranking for your page. When you have a decent site structure, users visit your page, interact with it and overall, your bounce rate reduces, shooting up your page in the rankings.
3. Increased link juice across a site
Ever been glued to a website so much that you can stop reading their content? Well, I bet that most of the time, the attention they got from you as a result of the internal links they included in their articles.
What are the internal links? Internal links are links that go from one page on a website to another page on the same website.  
These internal links are very important for three reasons:
They aid readers in navigating a website
They establish a content hierarchy for the website
They spread link juice around the site.
Now, unto the next question: what is link juice? Link juice is an informal SEO term that refers to the value passed from one page to the other.
Internal links are most useful for establishing a website structure an increasing the link juice. A well-defined website helps improve your link juice or equity in no small way.
First, there is nothing sweeter than a reader knowing that they are not lost in a pool of contents. Your site structure being top-notch automatically translates to a great organization of content.
Inserting internal links between these contents just serve as connections literally, upgrading your linking juice.
Now I am aware that this is such a bold statement to make but a decent site structure magically translates to increased linking juice.
Best Practices
Here are some of our recommended practices to build or maintain a site with great architecture:
1. Fewer clicks
Everyone on earth –or at least almost everyone- would like to surf on the internet, hit a website, and click just two or three times to reach their chosen destination.
This wish is even heightened when it comes to huge content websites where a click doesn't even guarantee they are one step close to the end. There have been studies that greatly support this practice.
Fewer clicks have been shown to result in higher sales for e-commerce websites
Now, this is one central recommendation for good website architecture. There is a good practical approach to this and I'm going to lay it bare. Say you have a website that sells foot wares, here are some steps to decrease the multiple click mantra and expand your sales.
i. Ensure that customers can get to your products within two clicks
Not a lot of things are worse than having to click through a dozen categories and sub-categories to find one's desired good.
I'd recommend that you present your goods as customers reach the second or third level of your grouping. This ensures they see their products within two or three clicks.
ii. Ensure your customers can see major items in one click
One thing that puts me off is seeing so much hype about a particular link and finally clicking and discovering that it's not even worth it. You have made your pages worth it.
Make consumers know that you value their click by putting major stuff at each page level
iii. Keep your customer moving forward
Although this comes to align a bit with a decent site structure, an active effort still has to be put in ensuring that your shopper is not lost in the middle of anywhere.
That's a rather simplistic approach to ensuring fewer clicks for e-commerce websites. It is noteworthy to mention that the same applies to writing blogs and a host of others. I have just picked e-commerce as an example because people tend to complain about the lack of customers very often.
2. Plot out a navigation structure
As I mentioned earlier, a good structure means better crawling and better SEO. If you are just starting out, you should plot out your navigation structure in the best way possible.
If you already have a website, you will do well with some editing too. I will be going right into the points.
i. Have a hierarchy
A site hierarchy means a way to arrange your information. It is crucial that your hierarchy is logical and simplistic. Also, I would recommend that you keep the number of your main categories between two and six, or max-seven. You don't want to create this complex-sophisticated impression to your visitors except you are Amazon.com. you should try to even out the number of subcategories in each main category too. It adds some special, untold, beauty to your website.
ii. Have a URL structure that is exactly the same has your navigation structure.
Say you are into shoe sales and under your Sneaker's section(as a main category), you have Nike as a subset, let your URL look like www.websitename.com/sneakers/nike. It's far better off this way has your URL links will have real names and not some strange symbols.
iii. Use HTML or CSS
Keep the coding simple. These two recommendations are about your safest options.
iv. Create a header that lists your navigation page
Usually, I would recommend that you have a top header that lists out your main pages. This even infuses some sense of seriousness in your visitor as they go through your homepage.
3. Use a sitemap
Imagine going to where you have never been to, have no relative or friend or somewhere very far away without a map. Yes, that's how it usually feels like for some visitors.
Sitemaps have been shown to increase the overall engagement of visitors thereby increasing SEO. They have also been found out to increase your site's crawlability.
Remember what we said about that yeah? Well, the good news is that you can manually create a sitemap on your website. There are relatable ways to create them all over the internet. 
SEOPressor Connect has an XML-sitemap generator and it can generate sitemap for you automatically. 
Next, if you're not using WordPress, you can use XML-sitemaps,a third-party sitemap generator tool that can save you a lot of headaches.
It easily produces an XML file that you can use as a sitemap. You then need to submit it to Google.
To do this, simply search for and select your website on Google search console homepage, click sitemaps on the menu, type sitemap.xml in the text area next to your domain name and click submit. Easy-peasy right? Yeah, that's how pleasant things have become.
Conclusion
Site structure is a function of the visual, functional and technical aspects of your site. It is, therefore, an indispensable tool to increase your site's SEO.
The best time to get a good site structure is before you design it. However, there's still hope for you if you already have a website. If you have a great site architecture, your desired result will follow.
Updated: 19 July 2021